As federal IT lags, Connolly calls out White House for lack of CIO leadership
The congressman said that a dearth of new CIOs emerging from the White House has left IT modernization efforts with no one to drive the momentum.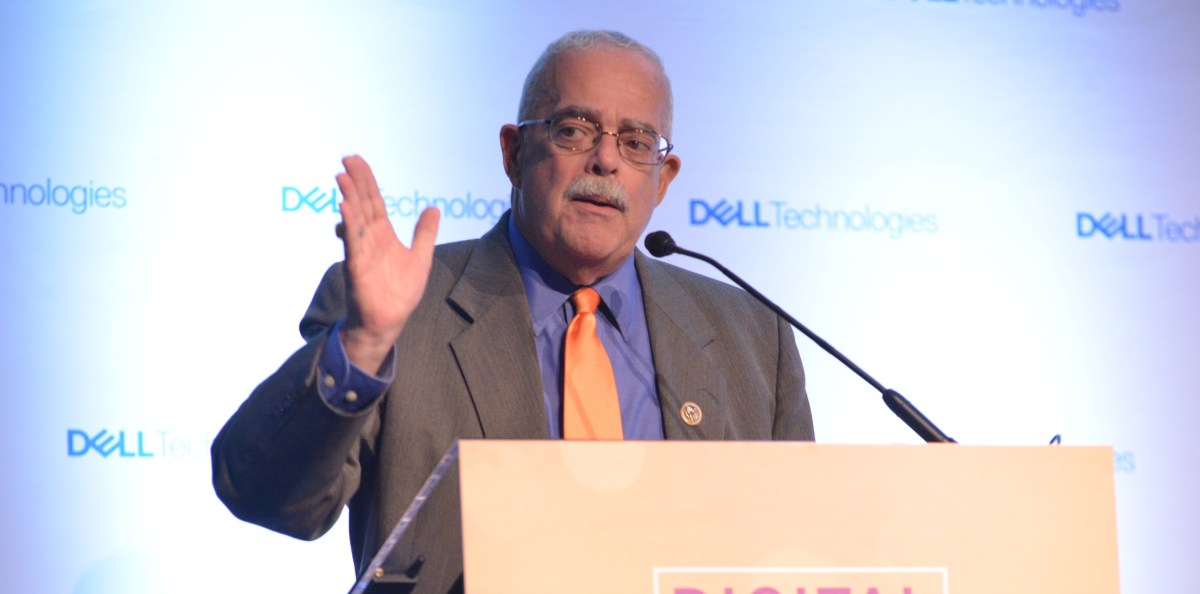 Rep. Gerry Connolly, D-Va., knows one country strongly focused on infusing its infrastructure with new technology development to power economic interests on an international stage: China.
Speaking Thursday at the Digital Transformation Summit presented by Dell Technologies and produced by FedScoop, Connolly drew the comparison of the economic rival that just set a five-year national plan at its Communist Party Congress with the federal government, which is struggling to maintain its weathered and dated information technology infrastructure.
"They are making investments we're not making, and it's going to show over the years," he said. "The return on those investments that could be decades out. Some of these are very long-term investments with long-term returns on them, and we're making a big mistake by not doing it."
Despite ongoing bipartisan efforts to find ways for agencies to buy new IT and empower chief information officers to be the fulcrum of modernization and accountability efforts, Connolly said that a dearth of new leaders emerging from the White House has left those efforts with no one to drive the momentum.
"The first thing you have got to do is appoint them," he said. "We're now in month 10 of the Trump administration, we don't have a White House CIO at [the Office of Management and Budget]. We don't have a chief technology officer, and in 24 federal agencies—just this week we had one permanent CIO appointed—but we still have 10 vacancies out of 24."
The administration has been navigating the double-whammy of its own sluggish transition to appoint senior officials with a simultaneous drain of talent leaving the government.
This week, the White House announced that it was shifting acting Department of Defense CIO John Zangardi to be the permanent CIO at the Department of Homeland Security. Administration officials also tapped Vicki Hildebrand to be the CIO of the Department of Transportation; but that still leaves nine agencies and the federal CIO position held by acting officers.
Connolly, who has sponsored technology legislation like the Federal Information Technology Acquisition Reform Act to give CIOs more autonomy and backs current bills like the Modernizing Government Technology Act, said the administrations can't short shrift the role of IT executives if agencies are going to be able to deliver on mission objectives in a changing environment.
"We have to change the mentality of federal agency management that IT is not a commodity that is purchased, acquired and to be managed," he said. "It is a process that can transform what we do and how we do it, making it much more efficient, freeing up resources to reinvest in the enterprise and compensating for sort of the era of diminishing returns in terms of budgets and personnel."
Highlighting the emerging importance of IT leadership to agencies, Connolly cited the impacts of breakdowns like the 2013 rollout of Healthcare.gov as proof of how the government must change its approach to technology.
"The entire Affordable Care Act almost came down on a technology issue," he said. "So get it right. Make sure that CIO — first of all, that you pick them — and second, that they have elevated status, that they are reporting to the boss."