Counter-drone tech, multi-factor authentication featured in DIUx's 13 new agreements
The Pentagon innovation lab said it has pulled in more than a dozen new projects totaling around $12.3 million.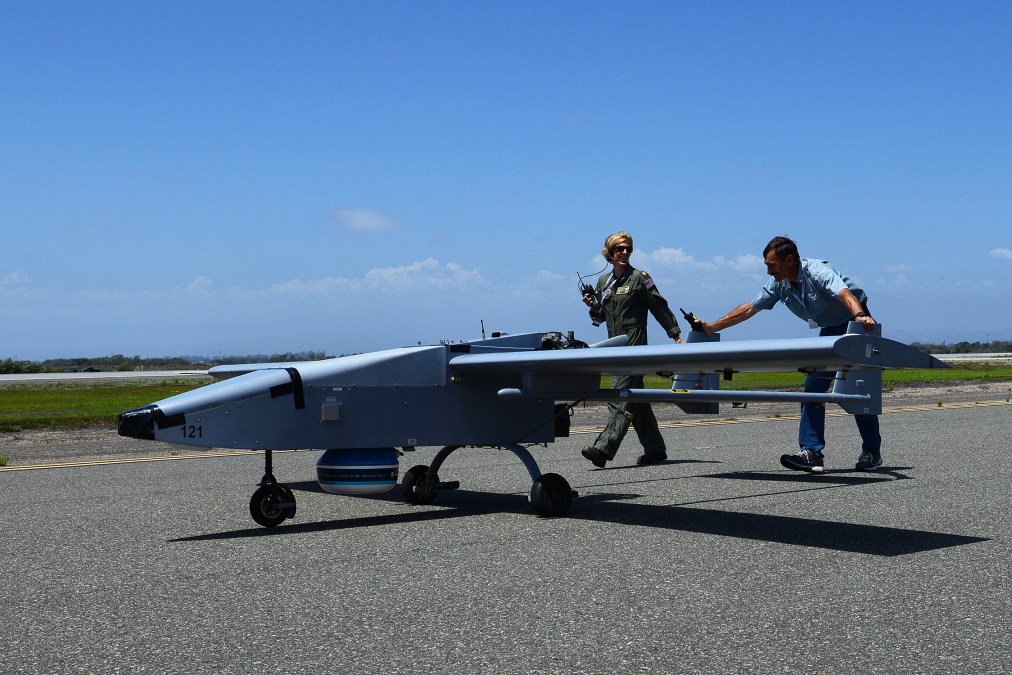 Since the fourth quarter of fiscal 2016, the Defense Innovation Unit Experimental has pulled in 13 new projects totaling around $12.3 million, the group announced this week.
The new projects include a counter-drone capability, a multi-factor authentication solution and a toolkit for hardening network defense. So far the companies awarded agreements have come from states including California, Texas, Massachusetts, New York, and Delaware, said DIUx Managing Partner Raj Shah in a call with reporters Thursday.
DIUx works to bring emerging technologies more rapidly into the Defense Department, using a vehicle it calls a commercial solutions opening (CSO) — a form of other transactions agreement (OTA) for acquisitions. The agreements aren't procurement contracts, grants or cooperative agreements, but they are legally binding contractual instruments, according to DIUx, "used specifically for prototype projects."
The DIUx method of using OTAs is attractive to smaller companies that usually do not contract with the Defense Department because parts of the deals are negotiable (like intellectual property rights) and the time to an award is much faster than the traditional contracting process, said DIUx Managing Director Raj Shah in October 2016.
Of the 25 agreements DIUx has awarded, Shah said Thursday that if using the "legal definition" for a traditional and nontraditional company, 22 of those agreements have gone to nontraditional companies, and three of those have gone to traditional companies.
But he said that DIUx is interested in working more with traditional Defense contractors, and thinks that a successful model for many projects is a pairing of a traditional contractor with a smaller, nontraditional company.
A counter-drone focus
Of the new awards since fiscal 2016 closed out, Shah in particular pointed out the group's recent emphasis on seeking out counter-drone solutions. He said this quarter the group had funded this quarter a "a basket of prototypes and efforts around counter-UAS systems."
"We've seen that the proliferation of low-cost, commercially-developed counter-UAS has showed up on the battlefield, quite candidly," Shah said. "Our enemies are using these devices to potentially attack, as well as do reconnaissance of U.S. troops. And so we're helping to try to use commercial counter UAS systems."
He added that the problems the DOD faces are somewhat related to what organizations face with sporting events and other large venues.
One new agreement around counter-UAS is with the company Sensofusion, a project DIUx describes as an effort to "leverage its unique radio frequency sensor" paired on a tactical vehicle known as an MRZR "to provide Marines advanced warning of UAS threats."
"The mobile system will be capable of passively identifying, tracking, and defeating threats posed by UAS during day, night, and all weather conditions," DIUx said in a press release following the call.
It seems too, that DIUx is still searching for more counter-drone ideas. Indeed its latest call for solutions briefs, DIUx called for companies to send in briefs on kinetic drone defense systems "capable of finding and defeating" the two smallest groups of drones, which could weigh up to 55 lbs.
Potential vendors could have submitted ideas for just one or all parts of that eventual system, DIUx said in the announcement that was open until Wednesday, with the goal of getting an overall system that would "support a layered approach of various detection, track, identification and alternative defeat systems."
Pentagon spokesman Lt. Col. Roger Cabiness said to FedScoop via email that the commercial sector has "much to offer in the protection of public venues," when it comes to counter drone.
"DIUx is partnering with several DoD entities to quickly identify, evaluate, and field commercial solutions to respond to the wide variety of scenarios and environments that DoD faces," Cabiness said.
Multi-factor authentication solution
DIUx has also been working with the Defense Department's Chief Information Officer on a project to integrate several multi-factor authentication technologies, DIUx said.
"We've also partnered with multiple DOD organizations to prototype efforts to reduce risk to DOD networks and data, particularly around multi-factor and continuous authentication, which help provide network security and enhance cyber defense," Shah said. "So we're working with the CIO, we've awarded two contracts for multi-factor authentication."
DIUx announced Thursday that it and the DOD CIO office "have partnered to integrate Lastwall's authentication platform for seamless, risk-based access."
"DoD CIO is also partnering with the Army's Communications-Electronics Research, Development and Engineering Center to integrate Yubico's YubiKey multi-protocol authentication devices in DoD's public key infrastructure," DIUx said.