Suzette Kent: Data science talent will be the next big need for agencies
With the growth of big data analytics, Kent said increased demand for data science talent could equal or outpace that of cybersecurity in the federal government.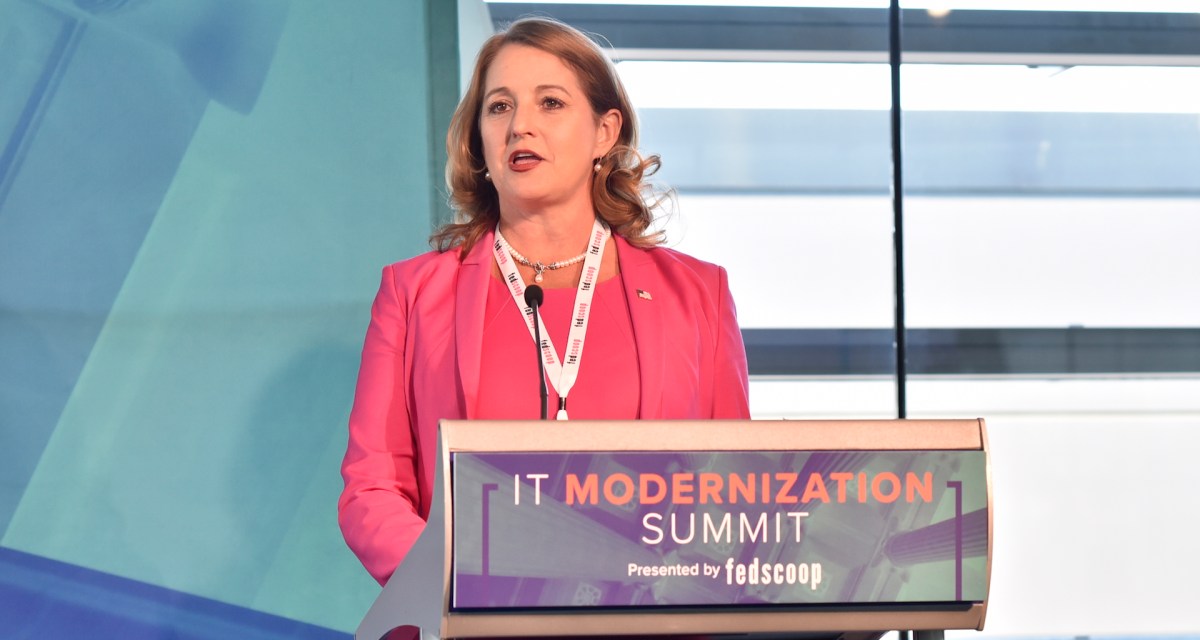 For all of the recent focus on the cybersecurity talent shortages in the federal government, Suzette Kent said Wednesday that agencies will soon be battling for another in-demand skill set to help fuel its technology transformation: data science.
While the workforce transformation and IT modernization goals of the President's Management Agenda are essential, they are undergirded by agencies' ability to analyze troves of government data, the federal CIO said at the Data Coalition's Data Demo Day.
"Right now, we're just starting to see data science and analytics jobs pop up across the government," Kent said. "But we have to evolve roles for data scientists in deep learning development [and] inquiry designers. As we move down this path that is wholly data-driven, we need different types of capabilities in our workforce."
Because of the growth of data analytics technologies, Kent said there is an increased demand across the public and private sectors for the talent that can capitalize on data management.
"I recently talked with the leadership of a learning-tech firm when I was out on the West Coast, and they noted that data skills are starting to equal, and sometimes surpass, their demand for cyber skills," she said. "That's something really important that we have to pay attention to. Another company focused on [artificial intelligence] shared that they went from a handful of data labelers to over 1,500 in the course of 24 months."
The growing demand for data science talent in the private sector has been a continuing trend of late. The 2017 Harvey Nash / KPMG CIO Survey found big data and analytic skills to be the most sought after for three consecutive years.
And though the PMA emphasizes the roles of AI, machine learning and other technologies to help drive efficiency in federal operations, Kent said that those have to be built on a bedrock of strong data backed by common standards.
As part of the PMA's focus on data transformation, Kent said she will work with federal partners on two "work streams" consisting of creating a long-term strategy and developing incubators to deliver practical solutions.
"The second work stream particularly, the incubator, assesses solutions that are very specific to use cases so that we can prove some of those things that I mentioned around shared principles, views on architectures and structures, the debate [on] what can be made public and how and what is the best mechanism for that," she said. "Those are the things that are going to build the first rung of the ladder that we are going to continue to climb."
Kent said the White House would be releasing more information next week about the next steps of its data strategy as part of the PMA's plan to measure progress through quarterly goals.