DHS launches website with research, grants, and tools to combat spike in domestic terrorism 
PreventionResourceFinder.gov will be routinely updated with new evidence-based research and information about grants and additional resources.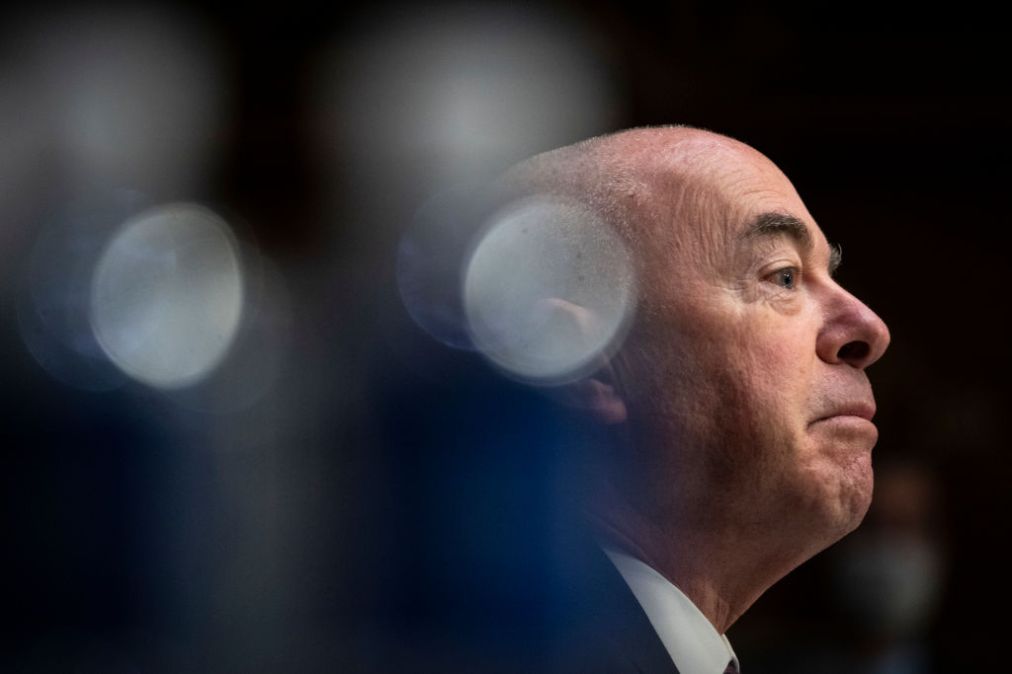 The Department of Homeland Security Thursday launched a new inter-agency website to help tackle a rise in targeted violence and domestic terrorism by providing resources like federal grants, training opportunities, and community support experts.
DHS said the new website, PreventionResourceFinder.gov, was developed in collaboration with 17 different federal agencies including the U.S. Agency for International Development (USAID), State Department, and the Cybersecurity and Infrastructure Security Agency (CISA) to provide visitors with a "one-stop shop for federal resources to prevent targeted violence and terrorism."
DHS Secretary Alejandro Mayorkas described targeted violence and terrorism as "grave threats" to homeland security in a statement announcing the launch of the new site.
"The website we are launching today equips our partners throughout the country with helpful resources to better prevent, prepare for and respond to acts of violence," said Mayorkas. "From first responders to non-profit organizations, a whole-of-society approach is needed to keep our communities safe and secure."
A Government Accountability Office (GAO) report published earlier this month indicated that "domestic terrorism is on the rise" in the U.S., with 231 domestic terrorism incidents between 2010 and 2021. Of these incidents, approximately 35% were classified as racially- or ethnically-motivated, the largest category while anti-government or anti-authority motivated violent extremism was the second largest category of incidents.
The GAO report also found that DHS and the FBI did not share data on domestic terrorism incidents with each other due to miscommunications and did not submit comprehensive data on domestic terrorism incidents to Congress in required reports.
According to DHS, the new site will be routinely updated with new evidence-based research, grants and additional resources for community partners to leverage to reduce any possible domestic terrorist threats.
"These departments and agencies cooperate on programs, tools, grant funding, victim support, training, and technical expertise to help communities and groups prevent, detect, and mitigate acts of targeted violence and terrorism," DHS said in a statement.