FDA preps second Innovate Today Summit
Interested tech vendors can apply until Jan. 18, 2019.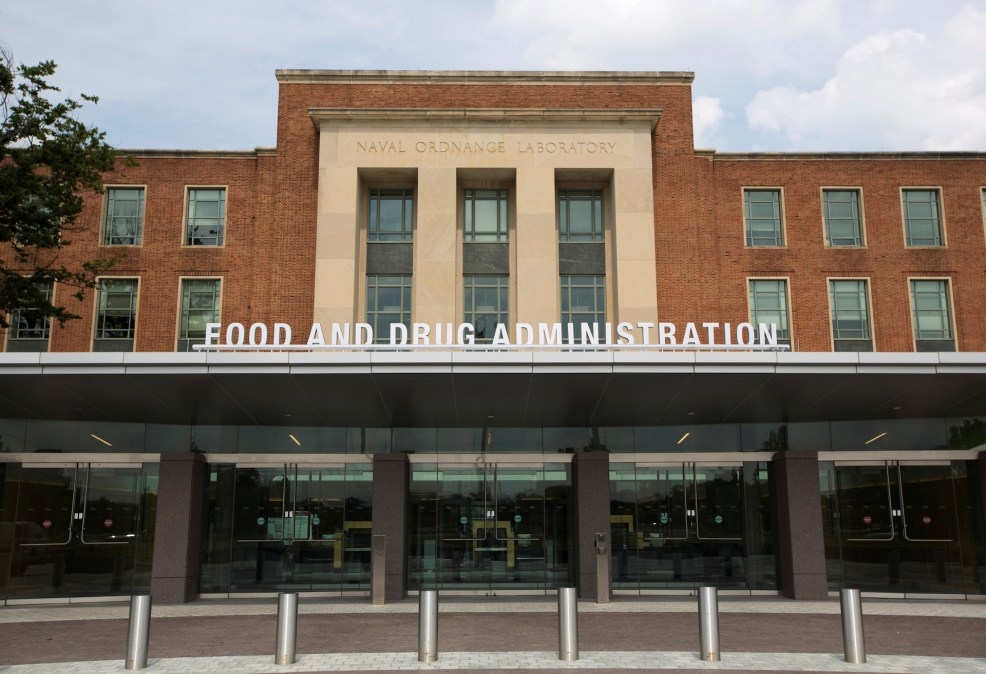 Want to get your health technology in front of Food and Drug Administration officials in 2019?
The FDA Innovation Lab is gearing up to host the second edition of its Innovate Today Summit and tech fair and is looking for vendors interested in participating. Specifically, FDA is seeking companies and speakers with expertise in how artificial intelligence, machine learning and advanced research computing are driving advances in the clinical trial and medical device fields.
The summit, per the FDA, is all about gathering "industry leaders, policymakers, academics and disruptive entrepreneurs to share their insights and approaches for successfully embracing innovations in technology to achieve FDA strategic goals." FDA staff and members of the general public are also invited to attend and participate in the summit.
There are two ways that technology vendors can participate in this mission — by joining the vendor fair or by giving a presentation. The former is fairly self-explanatory, but when it comes to presentations FDA's Innovation Lab is looking for that extra something.
"Sessions should be designed to encourage interactive audience participation by including small group discussions, exercises and other activities to interject energy and promote dialogue," a special notice soliciting vendor proposals reads. These shouldn't be straight lectures, and they shouldn't remain in the theoretical — "speakers should offer real-world examples, case studies, successes, lessons learned, examples of actual tools and working papers used, and insights on emerging issues," the notice states.
FDA is accepting applications to participate until Jan. 18, 2019. The competition could be stiff — there are just 15 spots available for the vendor fair.
The Innovation Lab at FDA hosted its first Innovate Today summit in summer 2017. Participant companies included current as well as aspiring FDA vendors — Leidos, SAIC, IMPAQ and more attended.
"It's a unique experience," one vendor attendee interviewed said of the summit. "You don't always get to talk to the people that you actually want to talk to and having an intimate setting where you can do that — it's gold."
Innovate Today 2019 is scheduled to take place in July 2019 at the FDA campus in Silver Spring, Md.