Federal data policy council aims to streamline data sharing between agencies
The council held its first internal meeting about a month before the Federal Data Strategy is expected to be released.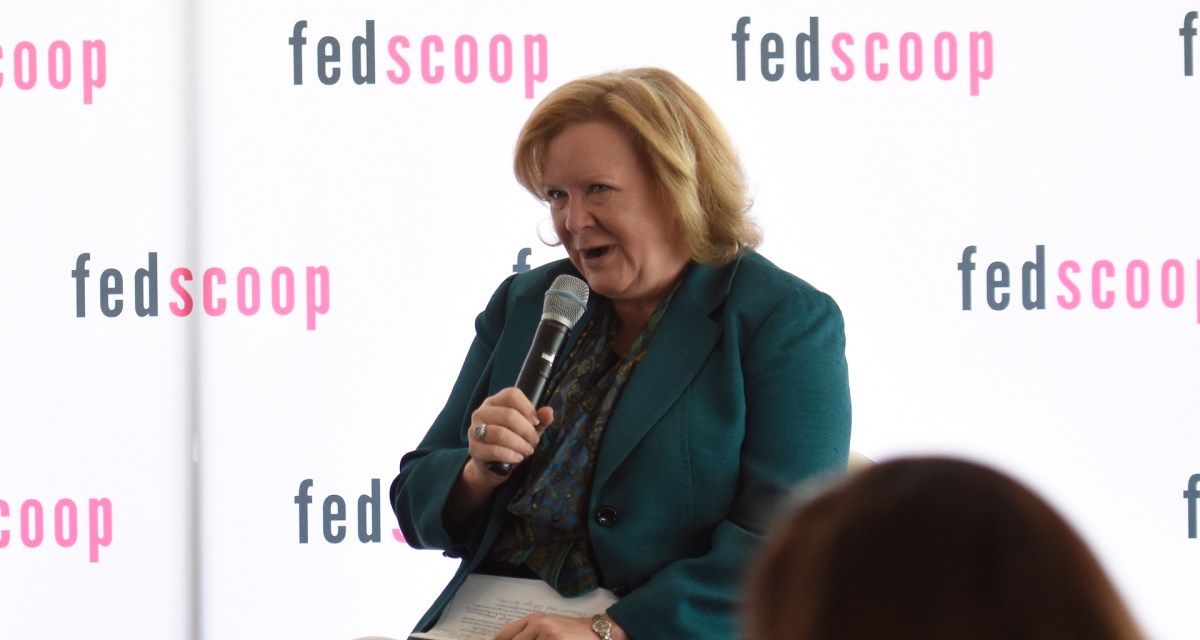 The newly formed federal data policy council discussed how best to facilitate information sharing between agencies at its first internal meeting earlier this week.
As the fledgling data governance body within the Office of Management and Budget, the council is still figuring out its role and crafting a charter.
What is certain is that the new data policy council wants to do things only OMB can do to reduce friction during data exchange and without intruding on other agencies, Margie Graves, federal deputy chief information officer, told FedScoop after speaking at an ACT-IAC forum Friday.
"We talked about how we might do some of those uber forms or approaches for data exchange and [memorandum of understanding] streamlining so that more data could become available," Graves said during the event. "And we also talked about how we encourage the conversation between agencies that are in common business processes because that often doesn't occur organically."
Graves gave the example of the Department of Homeland Security having to ask for the same data set through separate information-sharing agreements for every partner within the agency.
The council is angling toward common agreements allowing agencies to use the same data sets for multiple purposes and determine security together, rather than leaving it to individual programs, Graves said.
The Federal Data Strategy expected in mid-December will provide further guidance, but in the meantime, the council — aided by the Foundations for Evidence-Based Policymaking Act — has begun its work. The Evidence Act requires agencies to establish teams that understand how to coordinate data — starting with the chief data officer, evidence officer and statisticians, Graves said.
"There's got to be some governance around the data, and we've got that in draft right now," said Maria Roat, CIO of the Small Business Administration. "And my office is a partner with our chief data officer so that while working on building out this data and this data architecture, we've got this CDO who's going to use that data for that evidence base and that policy-making and decision-making to work with the mission to say, 'How are we going to best use our resources across the agency?'"
OMB is also working with the Office of Personnel Management to develop a data scientist occupational series to attract more analyst talent to government.
"This is really about making sure that we get the same kind of thing that you have for an economist or an IT specialist," Graves told FedScoop. "Similar to what we did with the NICE Framework for Cybersecurity, we're trying to define with better clarity what those capability sets look like and how you would march down that cycle."