FedScoop's Top Women in Tech 2017: Karen Dahut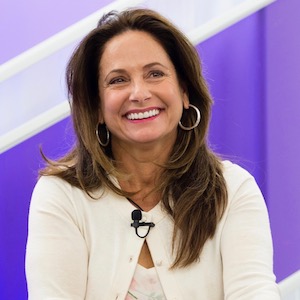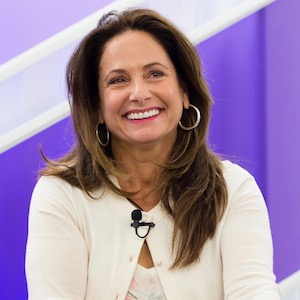 Karen Dahut, Group Leader, Civil Agency and Commercial Business Portfolio, Booz Allen
"I want women — and men, for that matter — to believe that taking risks in one's career is liberating," says Karen Dahut, who is group leader for a $1.5 billion civil agency and commercial business portfolio at Booz Allen and reports directly to the CEO. It's a business line with "deeply technical engagements," she says, including data science and cyber technologies. Over the past year, the firm has taken its expertise with federal clients and used it to re-enter the commercial cyber business — a move that has been exciting and gratifying, she says.
What would you say to young women who are thinking about a career in technology or related fields, or just starting out in their careers? What's the best advice you could offer for success?
I say jump in, the water is just fine! The technology and STEM related fields are in great demand and women are having tremendous success, but we need more of us. Women have incredible, unique attributes that are critical to success in this field. Women are natural collaborators and team builders; women are focused, organized and goal oriented; women have a natural ability to persuade others to believe — these are incredible qualities that help women succeed and thrive in deeply technical professions.
What/who inspired you to get into your field of work?
I don't know that I can point to a single individual for inspiration. I have wonderful parents who taught me that hard work and dedication are essential to happiness and success. I served in the U.S. Navy and I learned … that having purpose and a mission are a key source of inspiration and can take you to new heights. I have had the privilege of having many great mentors and advocates throughout my career who have given me both great advice and a kick in the bottom when I have needed it to get me back on course. So, I guess inspiration has come from all around me — the most important thing, though, is that having a broad network of people that you can rely on for honest feedback and advice.
Why is it important to you to empower women and other minorities to join more technical and technology-related fields?
The demand for technical and STEM related jobs are extraordinary, and the gap between the supply of this talent and its demand is increasing every day. We need everyone to consider jobs in these skill areas — not just the engineers and computer scientists. We need music majors, physics and science majors to consider these roles as well. We know that people from all backgrounds can be successful in technology related jobs. In addition, diversity is key to success — we know when people of different backgrounds, with different experiences collaborate, their solutions are more creative and more effective.