FedScoop's Top Women in Tech 2017: Karen Evans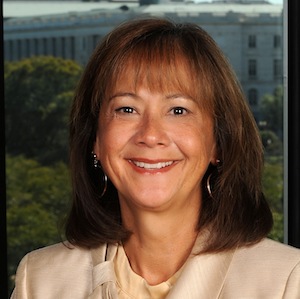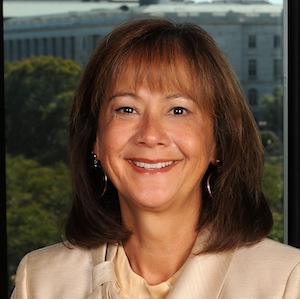 Karen Evans, National Director, U.S. Cyber Challenge
Karen Evans —formerly the administrator of the Office of Electronic Government and Information Technology in the Office of Management and Budget under President George W. Bush — drew the attention of the federal IT community recently when she was named the leader of a presidential transition team focused on "cross-cutting IT issues." Outside of that work for Donald Trump's administration, Evans leads the U.S. Cyber Challenge program, which recently launched a report "with very specific recommendations of what could be done in order for the United States globally, as well as all the way down to the federal agencies, could do with cybersecurity," she said.
Can you talk about the biggest challenge you've faced in your career? How did you conquer that challenge?
The big challenge I would say is keeping focused on my priorities, which was my family. The challenge is keeping what's really important to you important and not losing focus of what those priorities would be.
What would you say to young women who are thinking about a career in technology
or related fields, or just starting out in their careers? What's the best advice you could offer for success?
You have to really know your own strengths and weaknesses. I would say I didn't know that coming into the workforce — I learned that coming through.
The other one is … no matter what you do, always try to be the best you can be in what you're doing. Always give it 100 percent. So if you like technology, then you should try to be the best in your field. And you should like what you're doing … 'cause then it's not work.
Why is it important to you to empower women and other minorities to join more technical and technology-related fields?
People look at situations differently. If you really want the best solutions … it's like the whole model of crowdsourcing but you're bringing it into the workplace … if you want diversity of opinion, and this gets back to my answer about knowing your strengths and weaknesses, there is no way you can have all the answers. You can be the best that you can be in a field, but you still have to have that diversity to offer the best solutions, and the only way to do that is to have diversity in the staff you're working with.