FedScoop's Top Women in Tech 2017: Kristen Baldwin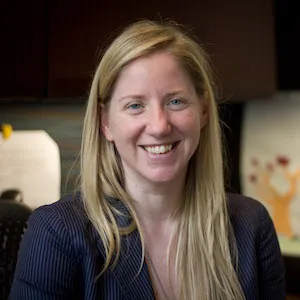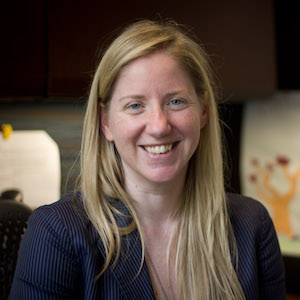 Kristen Baldwin, Acting CIO and Deputy CIO, Transportation Department
Kristen Baldwin took over as acting CIO of the Department of Transportation when Richard McKinney stepped down from the position at the change in administration — all while maintaining her duties as deputy CIO. Baldwin said she focuses "on the day-to-day activities associated with our enterprise IT program. I also get to help identify strategies for our DOT IT portfolio." More recently, the DOT IT team has been working to improve its digital inventory, she said — "both from the network perspective and the systems and applications layer. These projects will help improve our cyber posture and help us to be more efficient."
Can you talk about the biggest challenge you've faced in your career? How did you conquer that challenge?
I have been very lucky in my career and have had the opportunity to be part of several great teams. I think one of the biggest challenges we all face is learning to thrive in an environment we don't control. Anyone can be successful when you create your own environment, but the trick is succeeding when you can't. It's all about being creative, adaptive, and resilient to accomplish your goals.
What would you say to young women who are thinking about a career in technology or related fields, or just starting out in their careers? What's the best advice you could offer for success?
I would tell anyone starting their career to work hard and challenge themselves to step out of their comfort zone. I would advise that it is OK if they haven't figured out a specific career goal. I didn't have this position picked out as my goal, but I am having a great time doing it. As they say – find a job you love, and you'll never work a day in your life. It's OK if you haven't planned out exactly what job that will be.
What/who inspired you to get into your field of work?
My very first job helped me catch the IT bug. I had recently graduated from college and was working in a small company that needed help with web support. I learned how to do basic coding as a peripheral duty, and the more I did, the more I wanted to learn. My parents encouraged me to go back to school to get my MIS, which led to my first real job in IT. I still love it 15 years later!
Why is it important to you to empower women and other minorities to join more technical and technology-related fields?
The best teams are those made up of a diverse group of people, and any minority helps to add talents and perspectives that might not otherwise be realized. Building out a well-rounded team is one of the most important things we can do as leaders.