FedScoop's Top Women in Tech 2017: Lesley Field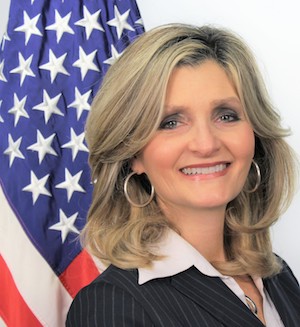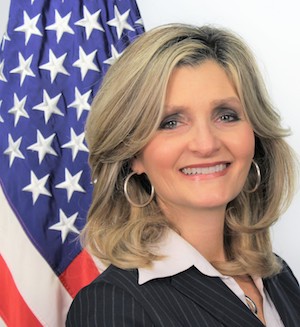 Lesley Field, Acting Administrator and U.S. Chief Procurement Officer, Office of Federal Procurement Policy
Lesley Field has played a crucial role in shaping procurement policy for the past three presidents, most recently assuming the top perch as the U.S. chief procurement officer in late 2016, leading a team that manages initiatives and policies supporting almost half a trillion dollars in federal contracts annually. A major part of that in recent years has been "encouraging agencies to try new and innovative ways to buy IT — using agile development and other strategies — so that we rely less on the old ways of doing business and take maximum advantage of the dynamic technology marketplace," she tells FedScoop.
Can you talk about the biggest challenge you've faced in your career? How did you conquer that challenge?
I became the deputy administrator in 2008 and was shortly thereafter designated as acting administrator during the last transition (a position I have held off and on for a period totaling over two years). That was a lot of change! But, I had a great team, supportive colleagues, and I asked for a lot of input and feedback from the community to help shape our thinking for new priority areas. If you listen carefully, and work hard, the path ahead will become clear.
What would you say to young women who are thinking about a career in technology or related fields, or just starting out in their careers? What's the best advice you could offer for success?
My teenage daughter asks me all the time what she should study in college, and I continue to encourage her to enter a science, technology, engineering, or mathematics (STEM) field so that she can help us leverage all these technological advancements in support of a better human future. That said, the next generation will have the formidable challenge of democratizing technology so that it becomes a more seamless part of how we all live; to do that, she and her contemporaries will need to have strong writing and communication skills, so we can't take our eyes off the importance of a well-rounded and balanced education.
To be successful at anything, you have to play to your strengths. While you can certainly sharpen your skills and learn new ones, knowing how to capitalize on your innate talents and abilities is a critical success factor. If you're a good communicator, leverage that to help build consensus around options to solve a difficult issue. If you're an extrovert, use that to further a policy or promote a best practice. Lead with your strengths and you have a better chance of getting to success.
Why is it important to you to empower women and other minorities to join more technical and technology-related fields?
Technology enables us to lead better, more productive lives. But it has to work equally well for everyone, or we will have an imbalance. To ensure that a broad range of views is received and considered, we need a diverse workforce to help us look at solutions from every angle to make them better and more universally applicable.