FedScoop's Top Women in Tech 2017: Lynn Martin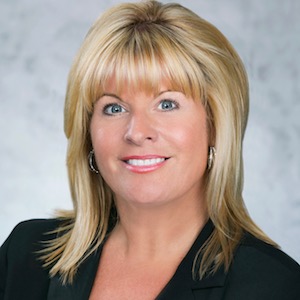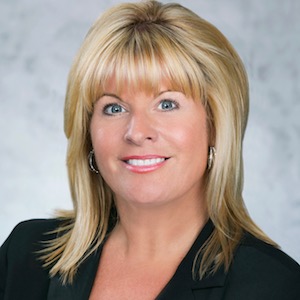 Lynn Martin, Vice President, Government, Education and Healthcare, VMware
An already impressive portfolio recently grew for Lynn Martin — the VMware VP for government and education now oversees its health care IT business, too. "It's exciting to take the lessons learned and our commitment to service from the public sector work, and merge our teams and operations to work together and leverage our capabilities" for health care clients, she says. VMware's goal is to use its virtualization and cloud products "to empower the medical community to handle growing demand efficiently and effectively," she says.
She's proud, of course, of the company's existing work for federal, state and local government clients, "as well as our educational efforts, from providing a common learning environment for elementary school students all the way to cutting-edge flexibility at campuses like MIT," she says.
What would you say to young women who are thinking about a career in technology or related fields, or just starting out in their careers? What's the best advice you could offer for success?
Don't apologize for being smart, or for knowing your material and the technology — this is precisely what has driven you into the STEM fields, and what is going to let you thrive. There are enough obstacles put in the path of IT/cyber professionals, without you putting one of your own between you and success. There's that famous quote "well-behaved women seldom make history" — I don't think you have to misbehave necessarily, but I think there is something to be said for women in the workplace being confident and leading with their intelligence. The other thing I would offer is: Be comfortable in being the only women in a meeting. Women bring a different dimension to the business — which is a great thing!
What/who inspired you to get into your field of work?
Watching my parents as I grew up, I saw their commitment to community and taking the small steps each day to improve their partner's work. They had the vision to imagine a better world and the dedication to put in the hours every day to make it a reality. We need that combination of big-picture thinking and granular focus more than ever these days. From that I learned hard work from a very young age and first entered the public service arena at 16 years old, working at Department of Justice in an internship program. My passion for the market grew from those early days and the work I saw the government provide to our citizens on a daily basis.
Why is it important to you to empower women and other minorities to join more technical and technology-related fields?
While it's true that knowledge is power, everyone has a different knowledge base and different experiences and a different perspective on things. What I bring to a project is different from what a specialist brings to a project, which is different from what a newcomer to the workforce brings. … In much the same way, the more diversity and talent you have in your workforce, the stronger your offering will be. Many folks come with unconscious bias and tend to surround themselves with folks similar to themselves. The strongest teams I have seen have a strong element of diversity which brings together lots of different points of view and the power of that is unstoppable when blended together. But it doesn't stop there. You must go a step further than having a diverse team, you need to empower each of them to share their unique input to improve the final product or result. That means looking in the mirror and asking hard questions about levels of unconscious bias that may be present in the workplace or decision-making process. We may be well-intended and open-minded, but possess a deeper weakness when it comes to the capabilities of minorities in the workplace. Don't presume. Don't prejudge. Don't put people in a box. Let them surprise you, and they will.