FedWire: Reducing nuclear risk, open data handbook and private space flight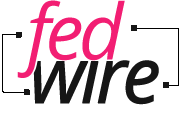 FedWire is FedScoop's afternoon roundup of news and notes from the federal IT community. Send your links and videos to tips@fedscoop.com.
U.S. and Russia complete nuclear milestone.
The Open Government Partnership releases guide.
U.S. organizations honored for innovation.
NASA hails private resupply flights to ISS.
The sixth zero-power reactor.
Air Force capturing exhaust to save environment.
EPA administrator's testimony in front of the House Committee on Science, Space and Technology.
Rapid Equipping Force launches website for innovations.