Former OPM head Beth Cobert named CEO of workforce initiative Skillful
The management specialist asked to help the Office of Personnel Management respond to a major data breach will now lead an initiative out of Colorado designed to connect Americans to middle-skill, good paying jobs.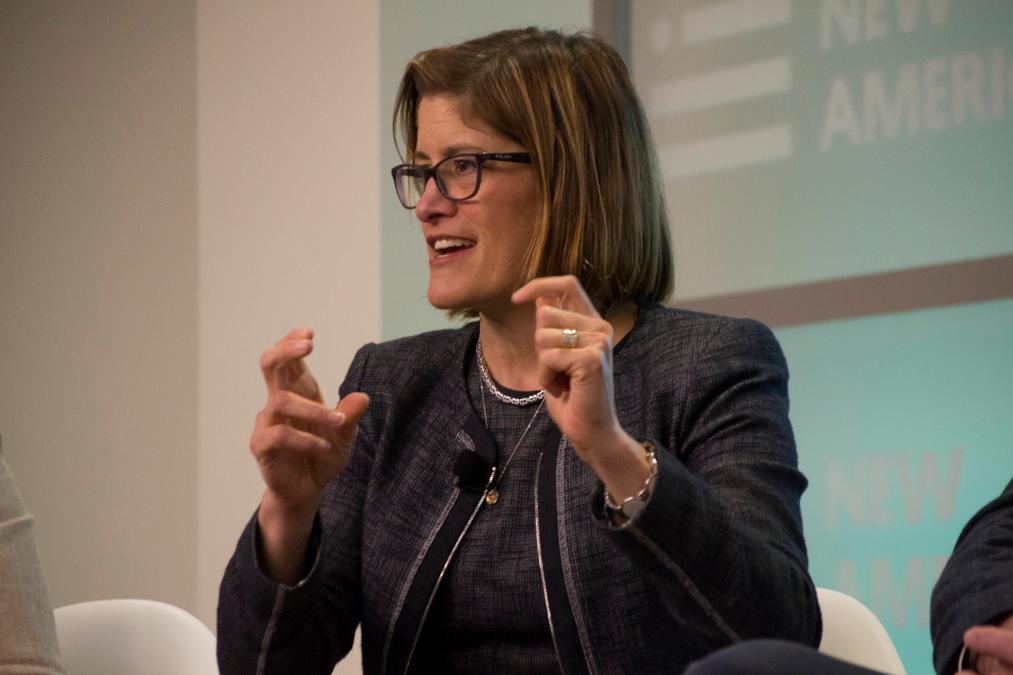 The former head of the Office of Personnel Management will now lead an initiative out of Colorado designed to connect Americans to middle-skill, good-paying jobs.
Former acting OPM Director Beth Cobert has been named the chief executive officer of the Markle Foundation initiative dubbed Skillful, whose partners include LinkedIn and the State of Colorado, Markle CEO and President Zoë Baird announced Monday. Cobert stepped away from her role at OPM after President Donald Trump's inauguration.
"Beth is an extraordinary leader for our effort to enable anyone with a smart phone to have a smart career," Baird said in a statement. "Beth has a proven track record, both in the public and private sectors, managing large, complex, and transformational initiatives. She knows how to bring together diverse stakeholders to create systemic change."
Cobert took on her former leadership role at OPM during a turbulent time: She was asked to step into the role after a series of data breaches at the agency that left the personal information of more than 20 million current and former federal employees, and security clearance applicants and their references in the hands of an outside intruder.
Not long after the breaches were made public in June 2015, Cobert's predecessor Katherine Archuleta resigned amid the fallout and congressional campaign to hold someone accountable for the millions of compromised identities. The same day, July 10, 2015, Cobert was asked at a President's Management Council to leave her post as deputy director for management at the Office of Management and Budget and lead OPM through the aftermath of the cyberattacks.
Skillful, according to the announcement, is focused on three areas:
• Leveraging data and technology tools to ensure workers can find training and support to prepare them for the growth jobs in their community.
• Supporting employers in implementing skills-based hiring practices that can open up their talent pool.
• Aligning employers and educators so that training programs teach to the skills that are in demand.
In a statement, Cobert said people need new pathways to jobs "in an economy where automation, artificial intelligence, and other technological developments are transforming jobs at an incredibly rapid pace."
"Too many Americans have been shut out as traditional categories of employment and ways of getting training have evolved," she said. "I cannot think of a more pressing challenge than helping Americans acquire the skills they need to compete in today's workplace."
Cobert will lead the effort in Colorado, but also work to expand it to other locations, according to the announcement. The White House Chief of Staff under Barack Obama, Denis McDonough, also joined Markle in February, and Cobert will be working with him "to pursue the federal and state policy changes required to enable workers and employers to thrive in the digital economy."
"She offers unparalleled business acumen, and expertise in recruitment, hiring practices and information technology," Baird said of Cobert in a statement. "I am delighted Beth has agreed to join us to take on this critical challenge of our time."