Bipartisan House bill calls for more OMB oversight of agency digital services
The Government Service Delivery Improvement Act from Rep. Ro Khanna, D-Calif., and three GOP lawmakers is aiming for improved customer interactions with federal government services, a natural follow-up to 2018's 21st Century IDEA Act.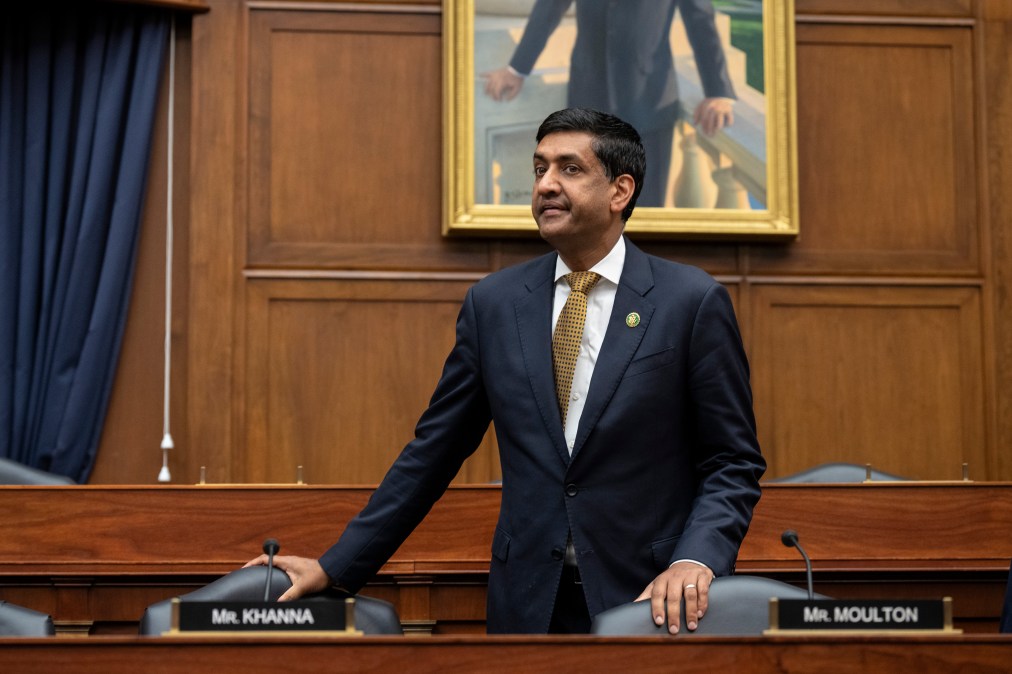 New legislation from a bipartisan group of House lawmakers would task an Office of Management and Budget official with leading an initiative to improve the public's experiences with federal digital services, many of which "remain outdated."
The Government Service Delivery Improvement Act — introduced by Rep. Ro Khanna, D-Calif., and cosponsored by Reps. Byron Donalds, R-Fla., Barry Loudermilk, R-Ga., and William Timmons, R-S.C. — calls for increased accountability and coordination across federal agencies when it comes to how Americans interact with government technology.
The OMB director would be responsible for selecting a senior staff member to head the effort, while the bill also calls on all agency heads to improve trust with the public and tap a senior official to spearhead the improvements in government services.
In a statement, Khanna noted the government's "obligation to efficiently and effectively deliver quality services that Americans rely on," including everything from health benefits to student loan programs. "With growing frustration over government dysfunction, Congress should help bring service delivery across agencies into the 21st century," Khanna said. "The Government Service Delivery Improvement Act is a bipartisan solution that will directly help constituents by making the delivery of government services more efficient and reliable."
Donalds said the federal government's "antiquated" and "Byzantine" nature makes legislation of this kind necessary to ensure that a "modernized and innovative customer-centric approach to service" is adopted. And Loudermilk added that Americans deserve better customer service from federal agencies, "given they handle some of the most sensitive aspects of our lives."
The Government Service Delivery Improvement Act is a natural follow-up to the 21st Century IDEA Act, which Khanna introduced in 2018 and then-President Donald Trump signed into law.
That legislation called for a "consistent look" among government websites, in addition to compliance with Technology Transformation Service web standards. The law also included a variety of provisions for agency websites, including accessibility for people with disabilities, as well as requirements to promote e-signatures and digital forms.
The new House bill comes a week after a bipartisan trio of senators introduced the Improving Government Services Act, which aims for shorter wait times and improved digital services for customers interacting with government websites.
That legislation also includes a yearly requirement for agencies to enact customer experience action plans, intended to provide details gleaned from the private sector on how they'd offer taxpayers a better, more secure experience.
Paul Lekas, senior vice president for global public policy & government affairs at the Software & Information Industry Association, said in a statement that the Government Service Delivery Improvement Act will "further the objectives of the 21st Century IDEA Act" by "designating specific federal officials with responsibility to continuously improve and enhance the digital delivery of government services."
"This is an important step towards making government work better for its people," he added.
Agencies have implemented the requirements of the IDEA Act with mixed results. OMB and the Office of the Federal CIO in September issued guidance, nearly five years after the law was passed, to better hold agencies accountable to the law's statutes.