Margie Graves points to quarterly goals, new policies as key to IT modernization
Deputy U.S. CIO Margie Graves said her team wants to do a better job of holding agencies accountable for meeting goals on a quarterly basis.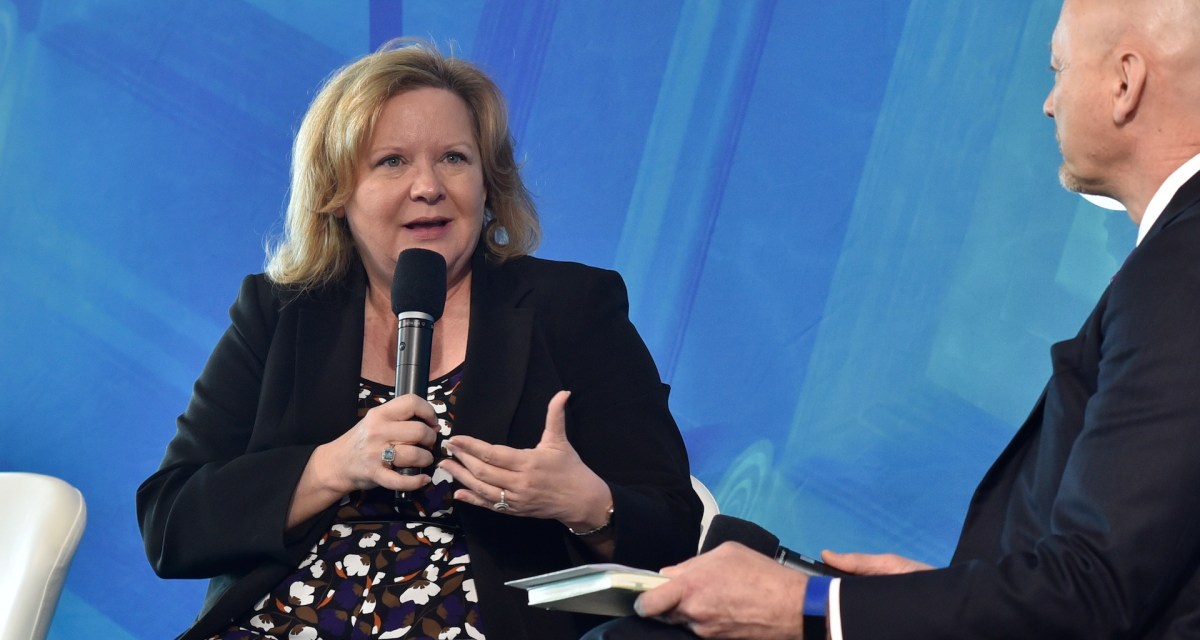 With the Modernizing Government Technology Act now officially on the books, Deputy U.S. CIO Margie Graves is now helping craft the fine details of upgrading federal IT infrastructure.
Graves said at FedScoop's IT Modernization Summit on Thursday that the Office of Management and Budget is focused on crafting policies that address "infrastructure blockers" and facilitate the IT adoption opportunities that the MGT Act provides for agencies.
"There are other enabling factors that have to occur that we are hearing back from agencies," she said in a conversation with CenturyLink's Dave Young. "For example, if people want to adopt cloud, they absolutely have to have policies in place that are more modernized with regard to security and the Trusted Internet Connections [mandate]." Another difficulty, she said, is maintaining cybersecurity in multi-cloud environments.
Graves said everything the Office of the U.S. CIO does is "to ensure that agencies have the ability to move forward. So, the change in policy, the establishment of the [executive orders], the legislation that we've put in place, all of these are factors that help them get it done. They are not getting it done because the magic actually occurs within the agencies."
Helping drive that change is the President's Management Agenda, which bundles IT modernization, workforce reform and data transparency through a series of Cross Agency Priorities.
Those CAP goals will be measured on a quarterly basis, in part to show that will modernization will be a multi-year project, that progress can be measured.
"You have to start somewhere, and you have to make incremental progress with the long-term vision in mind," Graves said. "To be able to show effective progress on a quarterly basis I think not only keeps us on track and it holds us accountable, but it also engenders confidence in both the employee population within the federal government into how is this different and it engenders confidence in the public that we are going to deliver what we said we are going to deliver."
Public trust and enhanced citizen services are key cogs in the PMA, Graves said, which is why the administration decided to debut the agenda last month in Kansas City, Mo.
Starting with farmers who do business with the Agriculture Department — the "lighthouse" agency for the administration's IT modernization Centers of Excellence initiative — Graves said the government has to catch up to match the technological capabilities of the people it serves.
"When that farmer no longer has to go to the brick and mortar facility to actually submit forms in order to get interactions with the federal government going, when the veteran no longer has to stand in line at a facility as opposed to online then a lot of things can get done transactionally," she said. "The more we move in that direction, the better off we are going to be."