GSA names inaugural members of secure cloud advisory committee 
The new advisory body will be chaired by Technology Transformation Services chief Ann Lewis.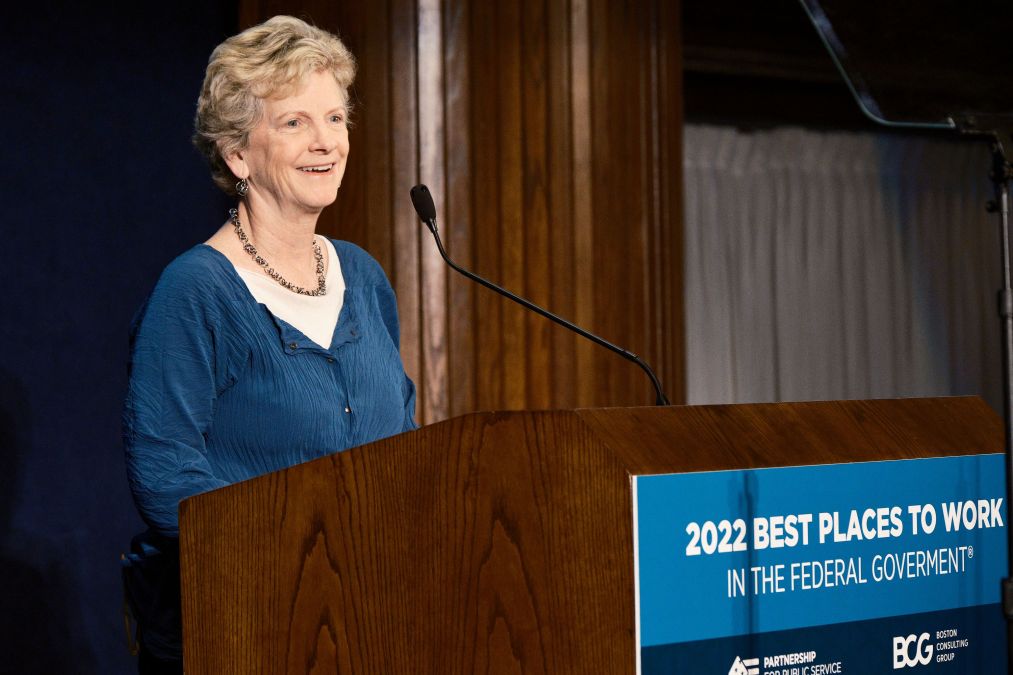 The General Services Administration has announced the 15 inaugural members of its secure cloud advisory committee.
The Federal Secure Cloud Advisory Committee was established by FedRAMP reform legislation passed late last year, and will advise and provide recommendations to the GSA administrator and federal agencies on cloud computing.
According to GSA, the new oversight body will be chaired by Technology Transformation Services Director Ann Lewis. Other federal government technology leaders on the committee include the chief information security officers of GSA and the Department of Health and Human Services, and cybersecurity specialists Branko Bokan and Matt Scholl.
Small Business Administration Chief Procurement Officer Nauman Ansari, SEC cloud leader Bill Hunt and Jackie Snouffer of the Defense Information Systems Agency have also joined the board. GSA has also appointed Joshua Cohen from the Department of Veterans Affairs to the committee.
Industry representatives include: Victor Brown from IBM, Michael Vacirca from Google, Ravi Jagannathan from Palo Alto Networks and John Greenstein from Bluescape.
The board was established by the legislation signed by President Biden in late December to reform FedRAMP to allow the use of FedRAMP-authorized tools in any federal agency without additional oversight or verification thanks to a "presumption of adequacy" clause.
"The FSCAC will provide advice and recommendations to the Administrator of GSA, the FedRAMP Board, and agencies on technical, financial, programmatic, and operational matters regarding the secure adoption of cloud computing products and services," the GSA said in its Federal Registrar announcement regarding the new FSCAC committee.
Commenting on the new committee make-up, GSA Administrator Robin Carnahan said: "Technology changes fast, so ensuring the federal government, and especially FedRAMP, can quickly respond to that constantly evolving product and threat landscape is critical."
She added: "We're eager to get feedback from both industry and agency partners about how we can improve the experience of using FedRAMP by streamlining the process and enhancing security. Establishing this new Federal Secure Cloud Advisory Committee is an important first step."