GSA weighing 'multiple initiatives' for next CoE projects in 2019
Agency officials are already looking toward for next Centers of Excellence projects, TTS acting director Joanne Collins Smee said Friday.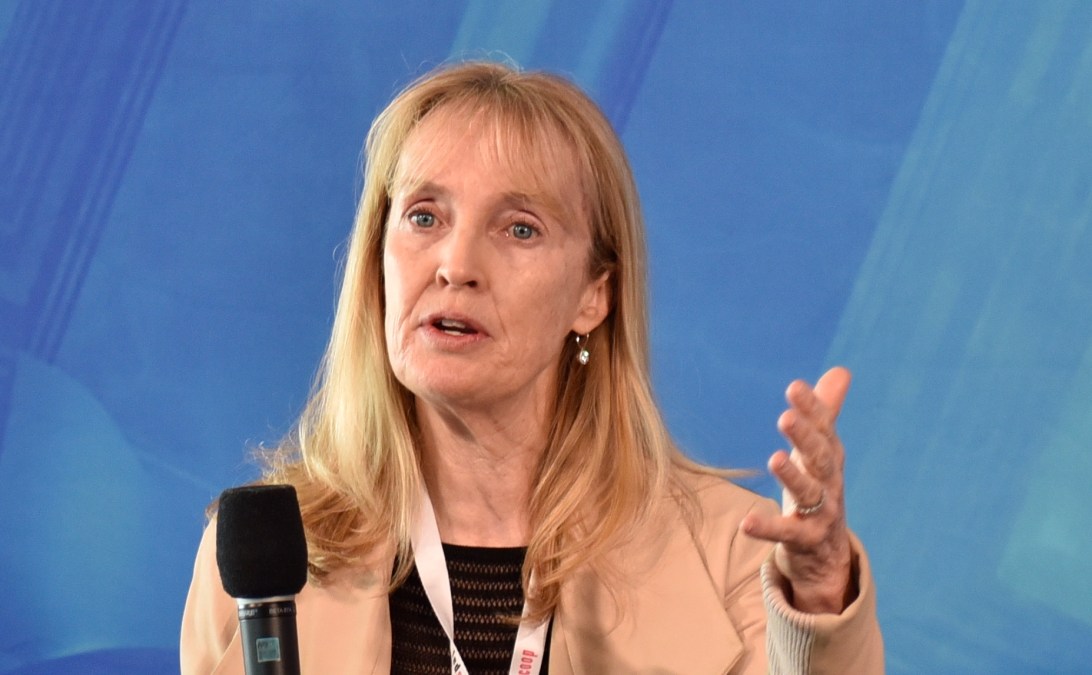 As the General Services Administration moves forward leading the White House's Centers of Excellence program to modernize IT operations at the Department of Agriculture, agency officials at the agency's Technology Transformation Service are already looking toward the next round of projects.
Joanne Collins Smee, deputy commissioner of the Federal Acquisition Service and TTS director, said Friday that the agency was already looking for what projects it could deploy the CoE teams to in fiscal 2019.
"That's the vision, that we would have several agencies that the CoEs are in at one time," she said at ACT-IAC's Igniting Innovation event. "So, for the first substantiation, we all agreed it's USDA and USDA alone. But as we look into 2019, we are looking at are there other agencies that we would bring on?"
The CoE program, announced in December, is built on five teams of IT talent specializing in cloud adoption, IT infrastructure optimization, customer experience, contact center services and service delivery analytics.
Those teams are paired with contractors, as well as personnel at target agencies, to carry out IT modernization projects based on their skill sets. They kicked off work in April. The USDA was selected to be the "lighthouse" agency for the rollout of all five CoE teams, but Collins Smee said that future projects could focus on agencies using individual teams.
"So as we are evolving this model, the view is that it doesn't have to be all five. We are going to be building up the teams also," she said. "So our vision is that we are going to have similar tiger teams. Obviously, they have a very specific skill, but they would go into the next agency. So it's not like the same team would do USDA and [another] agency."
The ongoing USDA modernization project is currently in its assessment phase of what is projected to be a three-year overall project, with each team on a separate timeline.
USDA CIO Gary Washington said he expects the implementation phase to begin this fall after the agency assessment and game-planning by the CoE teams are complete.
"We have set ambitious, but realistic timeframes to accomplish this," he said.
Collins Smee added that GSA and USDA would be revealing some of that assessment information, as well as the timeline for the implementation phase, in an industry day next month.