IRS teams old and new working in tandem on IT modernization
The IRS's new Taxpayer Experience Office is already working with its IT, digitalization and policy shops to identify projects that will produce the most modernization.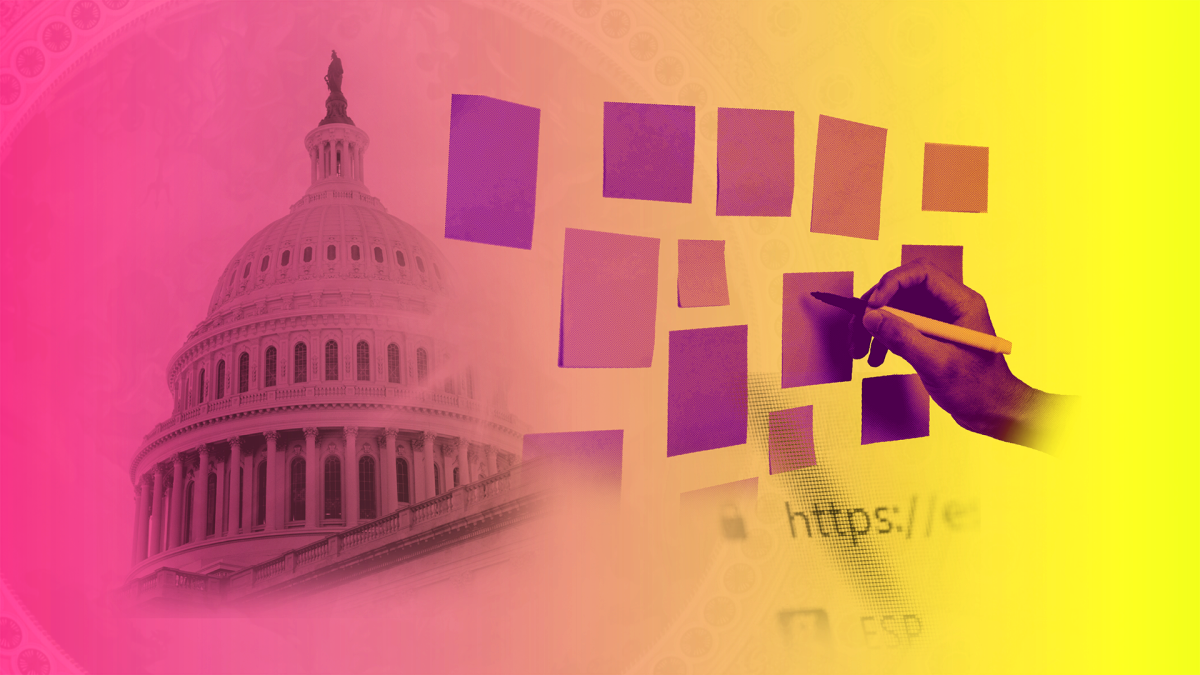 The IRS's new Taxpayer Experience Office is already working with its IT, digitalization and policy shops to identify projects that will produce the most modernization, according to agency officials.
Processes the four teams agree to expedite may be public-facing or internal, depending on the return on investment (ROI), with TEO handling the former and the Enterprise Digitalization and Case Management Office the latter.
TEO launched at the start of March to improve taxpayers' experience with digital tools like fully transparent accounts, expanded e-File and payment options, digital signatures, and secure two-way messaging, and it's hit the ground running.
"We already engage with the Taxpayer Experience Office," said Harrison Smith, co-director of EDCMO, during an ACT-IAC event earlier this month. "This is an area where we are constantly working horizontally to identify projects that fit the greatest number of enterprise needs."
For its part, EDCMO focuses on taking paper processes digital where the cost savings are highest and the processing hours and employees in seats lowest.
Digital transformation efforts start small — relying on the IRS's policy team to optimize business processes and technology — but already EDCMO achieved a 178% ROI in its first year.
"If you can work one project for one form that saves you $20 million, my real question is: When's the next form that we can look at?" Smith said.
At the same time the IRS issued the first wave of job postings for more than 200 technologists on March 16 it plans to hire to continue modernizing IT. Positions range from entry-level to supervisory across system development, architecture, engineering, cybersecurity, IT operations, network services, and customer support.
Desired skillsets are cloud, zero-trust security, low- and no-code enterprise platforms, machine learning and artificial intelligence, and NoSQL databases.
Modernization projects new hires may work on include the integrated technical team modernizing the Individual Master File, which is the IRS's core tax processing system, or the Enterprise Case Management Initiative modernizing applications, services and processes.
The IRS faces a daunting, largely paper-based backlog of tax returns every year. The backlog of Form 1040, or individual income tax return, submissions stood at 6 million and Form 941, or employer quarterly tax return, submissions at 2 million as of Dec. 23.
As was the case with COVID-19 recovery, the IRS is also called upon to administer relief like Economic Impact Payments and advance payments of the Child Tax Credit.
"This is an excellent opportunity to join the IRS Information Technology team and make a real difference for our tax system and the nation's taxpayers," said Chief Information Officer Nancy Sieger, in the jobs announcement. "This is a great opportunity for people looking to further their technology careers; we have experienced teams of programmers, IT specialists and cybersecurity experts looking to further accelerate modernization efforts."
The IRS has also increased use of its streamlined procurement and phased-funding program, Pilot IRS, to deploy software and digital tools. Pilot IRS pilots have helped uncover systemic issues, as well as everyday business processes that need to be phased out based on where the agency is headed, said Molly Cain, associate director of enterprise digitalization.
Every pilot has a postmortem performed to determine what worked, what didn't, where they can be scaled, and when the CIO's Office should take over.
The IRS has been good about hosting Pilot IRS listening sessions where officials discuss the IT innovations needed to address the agency's nagging problems. Tech companies need to take those seriously and speak to an IRS contracting officer when a desired innovation isn't possible, Smith said.
On the flip side, robotic process automation, ML and AI are "shiny objects" that don't always have the policies or business processes lined off to support them, he added.
"If you don't have those all stitched together across the enterprise then, at best, you'll get a really great tool — hopefully used by a small subset of people, when it's likely an enterprise challenge," Smith said.