HHS to host a code-a-thon to craft tools that will help combat the opioid crisis
Nearly 100 Americans die every day from opioid overdoses, so HHS wants to leverage data for better treatment and prevention solutions.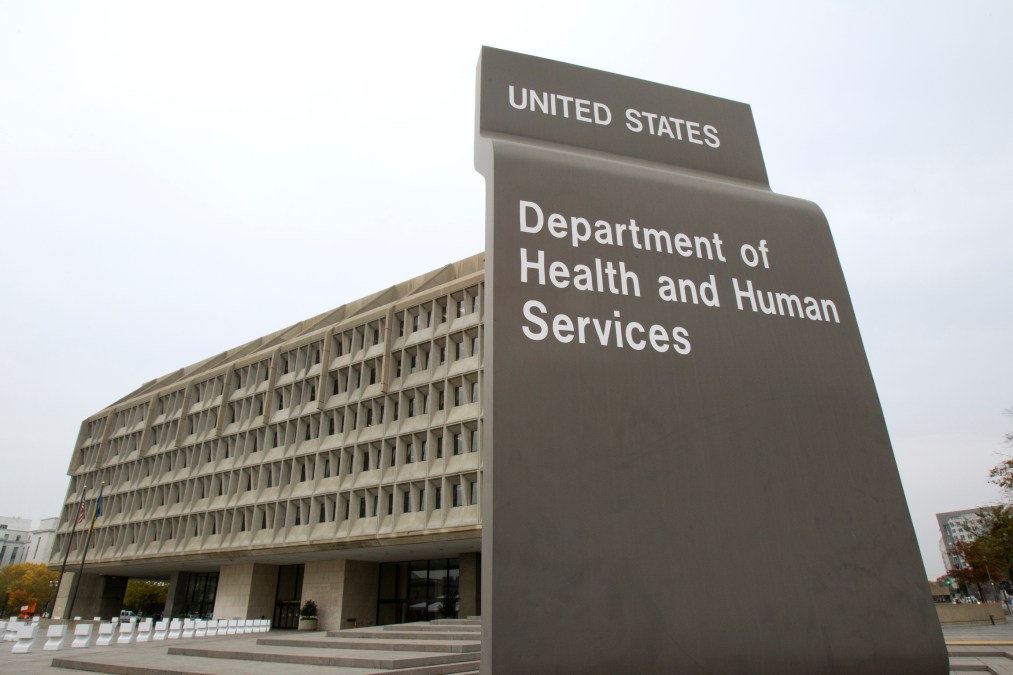 Nearly 100 Americans die every day from opioid overdoses, and some experts worry the death toll could increase. In this environment of crisis, the Department of Health and Human Services is gearing up to host a code-a-thon aimed at developing tools to combat the epidemic.
The day-and-a-half long event planned for Dec. 6 and 7 will bring together teams of three to five computer programmers, public health experts, data scientists, researchers and other innovators to use data to tackle one of three challenges: prevention, treatment or usage.
The teams will compete to create solutions that, for example, might "help federal, state, and local stakeholders identify at-risk populations and their underlying risk characteristics of opioid misuse or abuse."
Interested teams must apply to be a part of the code-a-thon — HHS aims to make de-identified data from the federal, state and local levels as well private sector available to selected participants in the days before the in-person event.
Solutions will be judged based on their potential for impact, technical achievement, innovation and design. There's also a $10,000 prize on the line for the winning team in each of the three categories. "HHS is looking to leverage the full potential of data and technology to address the opioid crisis," the challenge page reads.
"We are looking for solutions that 1) address our challenge questions and 2) can be tested and deployed in the field," HHS CTO Bruce Greenstein told FedScoop in an email. "We are hoping that state and community stakeholders will be able to implement the solutions identified at the Code-a-Thon on a larger scale."
Greenstein hopes the winning solutions will have a future beyond the event — out in communities heavily affected by the crisis. "After the Code-a-Thon, HHS will work with the winning teams and the co-sponsors to facilitate opportunities for further testing and scaling for interested State and community stakeholders," he told FedScoop.
The code-a-thon is being hosted by Greenstein's office as part of the agency's greater five point strategy for countering the opioid epidemic. These five aims, as laid out by HHS, include:
Improving access to prevention, treatment, and recovery services, including the full range of medication-assisted treatments;
Targeting availability and distribution of overdose-reversing drugs;
Strengthening our understanding of the crisis through better public health data and reporting;
Providing support for cutting edge research on pain and addiction; and
Advancing better practices for pain management.
HHS' actions fit into a broader federal government focus on the epidemic. President Trump recently announced that he intends to officially declare the crisis a "national emergency," a declaration generally reserved for terrorist attacks or natural disasters.
Trump hasn't signed any official document, though, leaving commentators to wonder what this "national emergency" could look like. A declaration under the Stafford Act would open up disaster relief funding from the Federal Emergency Management Agency, while a public health emergency declaration under the Public Health Service Act would allow HHS to deploy more care resources to areas where they are needed.
Critics worry that without adequate long-term funding and attention, no federal response can be very effective.