VA, HHS tech leaders among Sammies 2023 finalists
The Partnership for Public Service has named 27 federal agency leaders as finalists for this year's Samuel J. Heyman Service to America awards.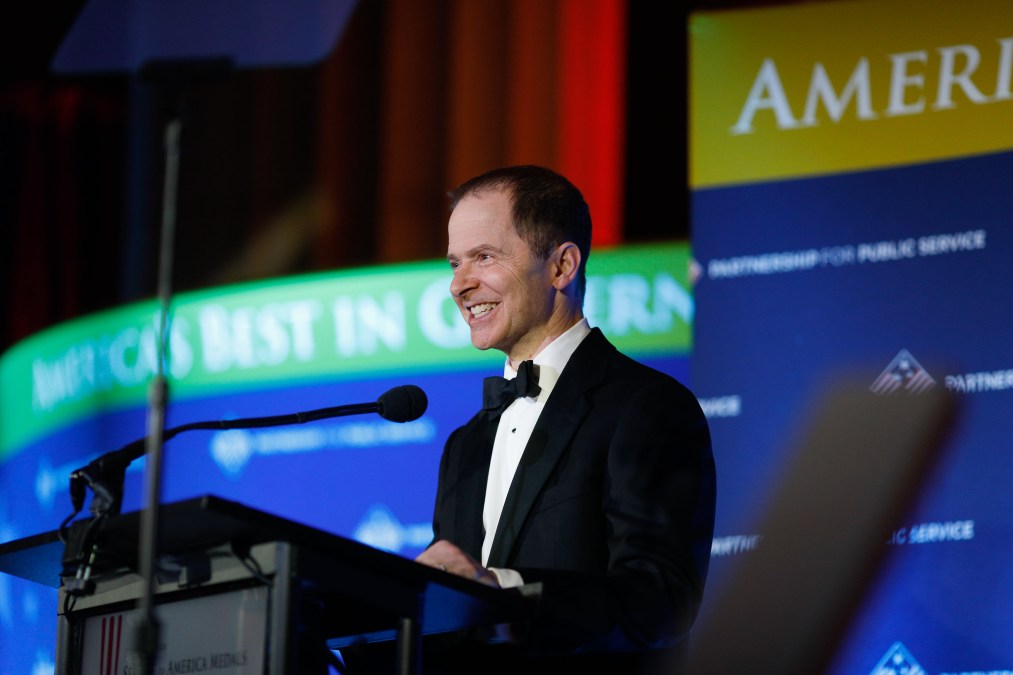 Technology leaders at the Department of Veterans Affairs and the Department of Health and Human Services are among the finalists selected for this year's Samuel J. Heyman Service to America awards.
Anne Lord Bailey and Caitlin Rawlins have been selected for the longlist for their work at the Veterans Health Administration. The two federal agency executives have led the development of a nationwide immersive technology network to improve treatment of veterans' injuries ranging from anxiety, depression, pain management and spinal cord injuries.
As part of this year's nomination process, Dr. John Palmieri, Richard T. McKeon and James Wright at the Substance Abuse and Mental Health Services Administration within the HHS have also been selected.
The trio worked to establish a new 988 national three-digit suicide prevention and drug crisis telephone, text and chat lifeline service, which has focused on ensuring that people in crisis receive faster professional help.
Other finalists in this year's longlist include Senior Advisor for Strategic Integration within the Air Force, Mark Ingram and Eric Feuer, who is chief of the statistical research and applications branch at the National Cancer institute. A full list of the 27 finalists is available here.
The announcement of the 2023 Sammies finalists, which are organized by the Partnership for Public Service (PPS), came at the start of Public Service Recognition Week.
The Service to America Medals program has honored nearly 700 federal employees since its inception in 2002. It was renamed in 2010 to commemorate the organization's founder.