HHS will hire a new chief data officer after all
The Foundations for Evidence-Based Policymaking Act created a new CDO role that still needs to be filled, according to a department spokesperson.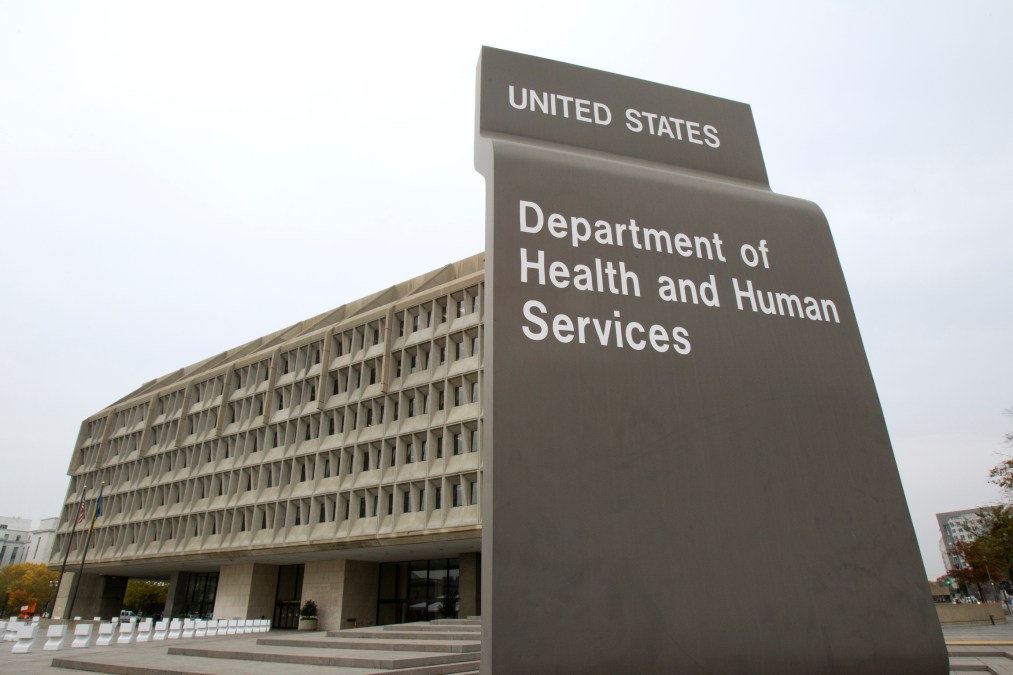 Department of Health and Human Services officials are "working through the process" of determining where the chief data officer should sit within the organization and hiring someone for the job, according to an agency spokesperson.
Chief Information Officer Jose Arrieta is serving as acting CDO in the position created by the Foundations for Evidence-Based Policymaking Act in the interim.
While some departments like Commerce opted to elevate a CDO already within their ranks — in that case, then National Oceanic and Atmospheric Administration CDO Ed Kearns — HHS won't do that with Mona Siddiqui, the incumbent CDO at the department.
Siddiqui has held the title within the Office of the Chief Technology Officer since 2017, but the Evidence Act, signed into law in January, requires all CFO Act agencies to appoint a nonpolitical CDO. That position is different from the one Mona holds, the HHS spokesperson said.
"This should not be confused with CDO positions that existed prior to the act — including that of CDO within the Office of the Chief Technology Officer which Mona Siddiqui has held and done important work to strengthen HHS efforts in this space," the spokesperson said.
The Evidence Act doesn't lay out specific requirements for where a CDO should sit within an agency, creating ambiguous scenarios like the one at HHS.
HHS declined to comment on whether Siddiqui still holds the OCTO CDO role or if it will be phased out. But her Twitter account title still read "HHS Chief Data Officer" as of Friday afternoon.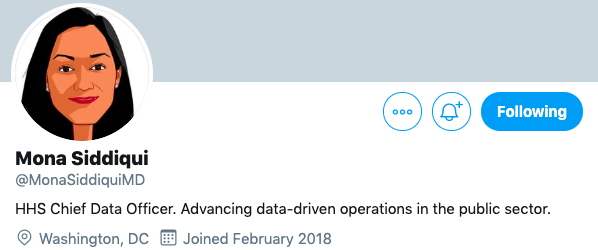 In her time as OCTO CDO, Siddiqui has focused on data sharing between HHS agencies and launching a Data Science CoLab, an upskilling program for internal data talent.
It's unclear whether Siddiqui will apply for the HHS CDO role when the job posting is publicized, and she could not be reached prior to publication.