How agencies are delivering future-ready network performance
Federal and state agency executives discuss modernizing the network infrastructure to support mission-critical applications, making them more reliable, scalable and secure.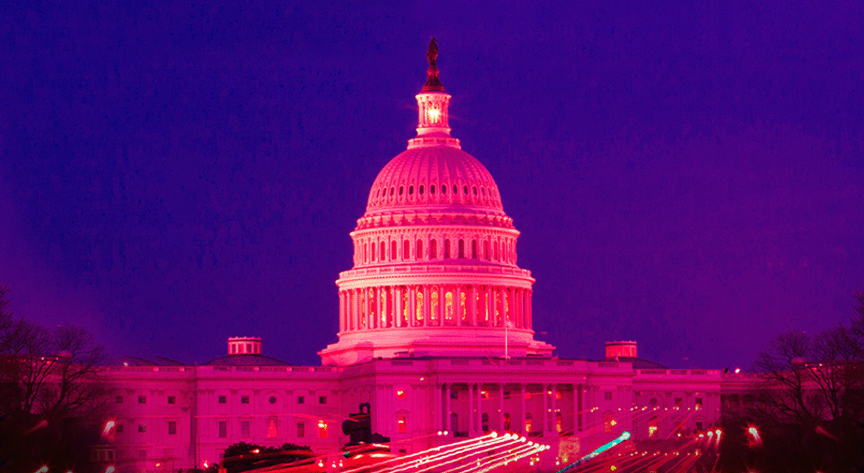 In today's fast-paced digital age, federal and state government agencies must deliver high-quality services to their citizens quickly and efficiently. However, the ever-increasing data and growth of multi-cloud workloads and applications require a modernized network infrastructure to handle these demands. Delivering reliable network performance is no longer an option but a necessity for government agencies to remain competitive and meet the needs of their citizens.
Network modernization involves implementing new technologies and practices that help improve network performance, reliability and security. A new video campaign featuring federal and state government agency leaders highlights the steps agencies are taking to modernize the network infrastructure that supports mission-critical applications, making them more scalable and secure.
George Duchak, CIO for the Defense Logistics Agency—which manages eight different supply chains with operations across the U.S. and over 20 countries—gave insight into DLA's first significant IT modernization effort in 25 years. He highlights their strategic push to the cloud, implementing a zero-trust architecture and purchasing fiber and bandwidth to extend to their more austere locations.
"We've taken steps to upgrade our bandwidth over the past few years, we've gone from one gigabit per second to three, and now we're at 10 gigabits per second. Additionally, because we are concerned about resiliency, we have path diversity. So, we have multiple paths for this. So another key shift for security reasons was the adoption of application delivery controllers, advanced application firewalls and intrusion prevention systems," said Duchak.
Optimizing infrastructure for robust networks is a challenging task, particularly for states. With limited budgets and competing priorities, state governments often struggle to allocate the necessary resources to implement modern capabilities.
However, North Dakota's CTO Duane Schell shared how his state managed networking costs by adding more value to the capacities they procure. He describes overcoming procurement challenges by improving how they frame contract language to include target goals. This adds transparency in the bidding process for vendors about what they currently have and are trying to achieve — for example, in areas such as a cloud and zero trust security.
"A level of transparency is key to helping ensure that our partners can put together and write proposals that are going to achieve the right value on the other side," said Schell.
And as agencies rely more on technology to provide essential services, building greater security measures into the network is increasingly important. Ramesh Menon, CTO of the Defense Intelligence Agency, shared his insights on what strategies to implement greater security.
"We need to understand the concept of data fabrics and cross-domain policies; how do we share APIs? How is it going to be shared? How are our applications orchestrated to leverage this new architectural evolution? So, while we become more secure and make sure we are resilient with the cybersecurity regulations, we need to make sure that we look in terms of value, not just as a control to improve security but as an enabler to accelerate the value for our mission partners and mission owners from an application standpoint too," he said.
Assistant Secretary for Technology, Security and Operations & COO, Massachusetts Sean Hughes said that the state enhanced its threat hunting analysis, allowing them to centralize the management of all associated threat data to include endpoint and network data. Hughes explained that as they continue to ingest data into their security, incident and event management platform, they can identify deviations and threats they may face.
"The key for the Commonwealth of Massachusetts is managing the environment with a common platform for security and networking, where we can leverage an economy of scale and deploy standardized rules protecting all remote endpoints," he explained.
By adopting modern networking solutions, federal and state government agencies can ensure their networks are optimized for the cloud and multi-cloud computing environment, providing greater flexibility, scalability and security.
 Other participants who shared their experiences in the video series include:
This video series was produced by Scoop News Group for FedScoop and StateScoop and sponsored by Comcast Business.