HUD wants some help in creating its Office of the Chief Data Officer
The OPEN Government Data Act requires that federal agencies designate a nonpolitical CDO.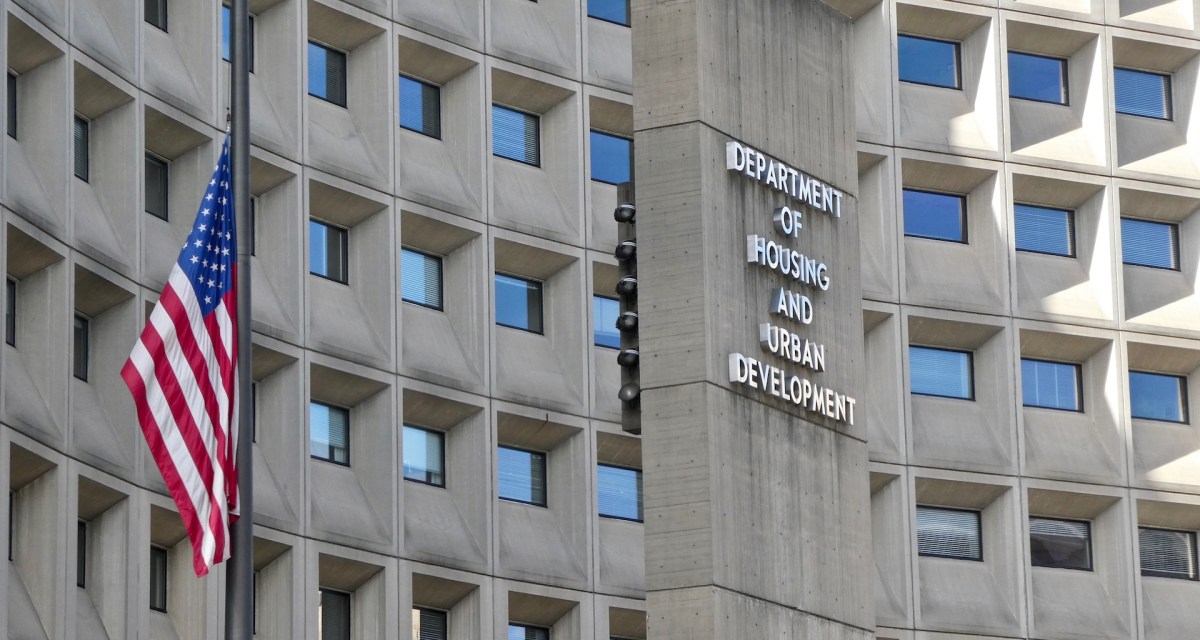 The Data Analytics Center of Excellence team at the Department of Housing and Urban Development (HUD) is collecting advice on how best to set up the agency's brand new Office of the Chief Data Officer.
The group, which is part of the IT Modernization Centers of Excellence initiative housed within the General Services Administration, recently posted a request for information seeking feedback on a draft RFQ that solicits a contractor to help HUD set up the new office. This RFI, along with four others from the Cloud Adoption, Contact Center and Customer Experience teams, was posted Friday indicating that the CoE teams at HUD are beginning to move on to Phase II of their work at the agency.
"HUD has a need to establish an Office of the Chief Data Officer (OCDO) to manage data as a strategic asset and to create and implement an overall data management strategy," the draft RFQ reads. "These high-level objectives reflect the need for improving and establishing organizational data standardization, integrity, availability, accessibility, usability, and sharing best practices at an enterprise level, to ultimately improve decision making throughout the agency."
HUD says the ultimate goal is for the incoming CDO and attendant agencywide data strategy to empower the agency's workforce and "strengthen fiscal responsibility and controls."
Setting up a new office, though, will require careful change management — getting feedback from existing HUD data users and figuring out which new roles to hire for. These are some of the things the agency is looking for help with.
Anyone interested in responding to the RFI has until May 31 to fill out this Google form.
"We are excited to begin this next phase of our modernization efforts," HUD Chief Operating Officer Ralph Gaines said in a statement. "We're looking forward to seeing how these efforts will further transform the agency and make it more accountable to our customers."
Phase II is the implementation stage of the CoE playbook. During this phase at HUD, in addition to setting up an office for the incoming chief data officer, CoE teams will accelerate the agency's transition from paper- to web-based forms; consolidate to one contact center called HUDCentral; and "build an agency-wide customer experience capability."
The CoE project chose HUD for its second installation in September 2018. On Friday, GSA announced that the CoEs are headed to the Office of Personnel Management next.
HUD's urgency to set up an office of the chief data officer doesn't come out of nowhere. The OPEN Government Data Act, which was signed into law as part of the Foundations for Evidence-Based Policymaking Act in January, requires that all federal agencies designate a non-political chief data officer. Federal CIO Suzette Kent said recently that the White House Office of Management and Budget plans to release guidance on implementing this legislation within the next month.
"What's important about defining that chief data officer role is also how it works with the CIO, privacy officer and evidence teams," Kent said at an AFCEA Homeland Security Conference in Washington, D.C., at the end of April. "Because those have to be working in harmony in our agencies so that we're protecting the data from the wrong people, we're using it for the right things, and we're ensuring that privacy and civil liberties are addressed."
This story was updated on Monday, May 20, with additional information from GSA.