Federal data strategy formulates around CDOs, incentivizes sharing
"Frankly, right now, when you look at our website it's 'Where's Waldo? We should be pushing data to you," said the Department of Energy CIO.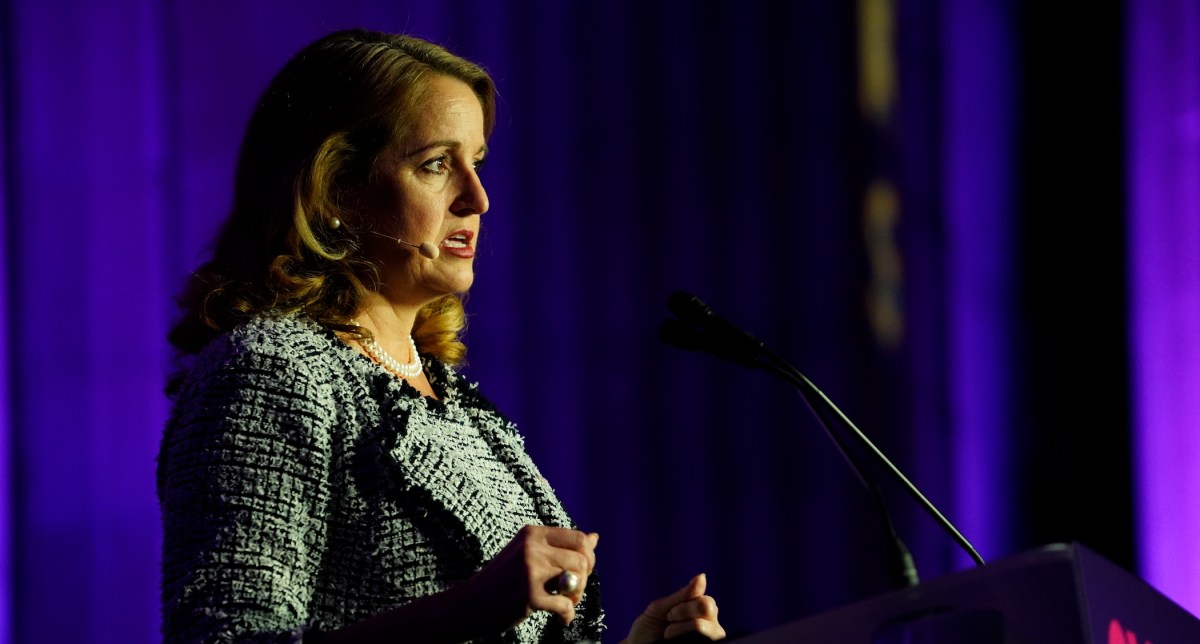 The Office of Management and Budget hopes to release the Federal Data Strategy, as well as guidance on implementing the Foundation for Evidence-Based Policymaking, in the next 30 days, Federal CIO Suzette Kent said Wednesday.
The guidance will help agencies meet the 2018 law's requirement to have a chief data officer, as well as the position's roles and responsibilities.
Securing data is critical, but CDOs must facilitate data use for agencies to truly operate in a modern environment, Kent said at the AFCEA Homeland Security Conference in Washington, D.C.
"What's important about defining that chief data officer role is also how it works with the CIO, privacy officer and evidence teams," Kent said. "Because those have to be working in harmony in our agencies so that we're protecting the data from the wrong people, we're using it for the right things, and we're ensuring that privacy and civil liberties are addressed."
The Department of Energy already has a CDO and has begun working on several data councils OMB plans to continue creating throughout 2019.
DOE receives data from 17 national labs, which are great at sharing academic research but make it hard to take stock of what the agency has and where it is, said CIO Max Everett.
"Frankly, right now, when you look at our website, it's 'Where's Waldo?'" Everett said. "We should be pushing data to you."
Often employees with specific missions are made caretakers of relevant data sets, but then they're asked to share the data for specific uses governed by laws, policies or agreements with private companies that provided it in the first place, said Ron Bewtra, chief technology officer at the Department of Justice.
Things quickly get complicated, when the agency could multiply the value of its data with more data sets, Bewtra said.
"So I think we as the government are going to have to find ways to incentivize all of these data owners to release this data in an appropriate way, with the right controls, so we can get this compounding effect that we're hoping to see," he said.
In the short term, the chief challenge remains getting data in a sharable format, Bewtra added.
The Cybersecurity and Infrastructure Security Agency within the Department of Homeland Security has 13 networks on its cyber floor with different classifications, law enforcement and policies, said CIO David Epperson.
"What I like about what we're doing now is we're putting the people with the authority to say, 'Yes' or 'No' within reach of a data analyst in the same day," Epperson said. "I think we're getting more velocity."
OMB is exploring simplified internal data-sharing rules because it takes some agencies more than six months to reach a memorandum of understanding, Kent said.
In addition to giving CIOs direct-hire authority over mission-critical positions beginning May 3, OMB launched the Federal Cyber Reskilling Academy on April 15 and has already opened applications for the second cohort as it plans to "make that the standard way we do business," Kent said.
"We're also working with OPM and agency technology leaders to improve the speed and flexibility of getting the right people into the critical roles," Kent said. "I talked about direct hire already, but we're also looking at ways that we can be more flexible and move more quickly as we move individuals potentially between agencies and provide learning opportunities inside the federal government."