Intelligence community facing an 'explosion' in cloud demand after early adoption
Intelligence community leaders didn't envision how much agencies' cloud usage would grow in just a few years, says Sue Gordon of ODNI.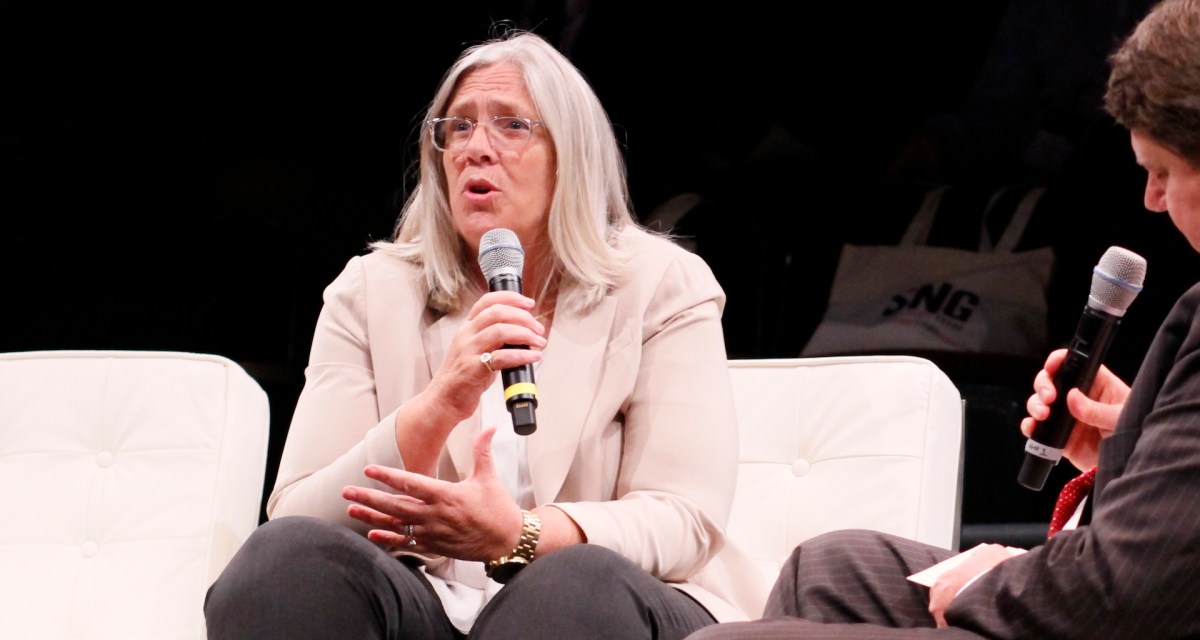 Several years after its pioneering move to adopt commercial cloud services for highly classified information, the intelligence community is seeing an explosion in demand from users to do more with its data, according to the No. 2 official in the Office of the Director of National Intelligence.
Sue Gordon, principal deputy director of national intelligence, said Tuesday at FedTalks 2018 that early on in the development of the Intelligence Community Information Technology Environment (ICITE) — the centralized, cloud-driven intelligence-integration and IT strategy for the IC — agency leaders generally didn't envision the "explosion of use" it's currently seeing.
Early on, the emphasis was on just getting workers at all 17 intelligence agencies to put their data in the private on-premises cloud program built by Amazon Web Services, she said. Commercial Cloud Services, as it's called, was the result of a $600 million deal the CIA struck with Amazon Web Services in 2013.
"Now we can't keep them from putting the data in it," Gordon said. "Now what we have really to work on is for them to be able to get easy access, for integration to cost nothing and for presence in the cloud to be freely accessible."
Gordon traces that demand back good user-centered practices in the early stages of adoption, creating what she called a "mission user group" for ICITE in which leadership "tried to get them to be absolutely demanding about the performance they need to have to do their mission." Just recently, that group was decommissioned, Gordon said.
"Now what I need is my mission leaders to be using this. And we have not suffered a degradation of use but actually an explosion," she said. "Our partners will feel that because now we have people who actually want it to do something, not just exist" in the cloud.
Gordon said, "their minds are just popping in terms of what they want to do."
"And we didn't anticipate that demand when we were focusing so hard on getting it to work," she added. "So that's what we're feeling now, all those things that won't allow demand to be realized in an effective way. But that's exciting, right? That's a problem you want to take on."
While cloud has come to accelerate the mission of intelligence agencies, Gordon said it wasn't always an easy journey to get there, especially for those who had to face the growing pains without realizing any of the benefits that would come later.
"The cost of getting virtualized, getting to the cloud was borne by people who didn't immediately benefit from it," she said. "And so that was probably the biggest hurdle to overcome, the cost to be present."
Gordon celebrated the "vision of my predecessors," saying she's "so proud" of ICITE and the move to the cloud, "that we should do in common what was commonly done."
"The choice to go to commercial cloud and then cloud technologies in general I think was probably one of the greatest innovations of my career," Gordon said. "And we [the IC and AWS] basically got into it together, knowing that it had potential, but I think neither one of us really understood how that potential was going to evolve. And I think we've grown up together and learned a lot about security, about scaling, about computing, and now we're learning about how to have hybrid architectures too."
She continued: "The fact that we have now the opportunity to imagine doing hybrid architectures with open standards, it's all allowed by the fact that we committed early and now we can see how it can play out."