Interior eyes Microsoft's mixed reality tool for national parks tours
The agency is moving forward with innovative technology "boldly," Department of the Interior's Andrea Brandon said at FedTalks.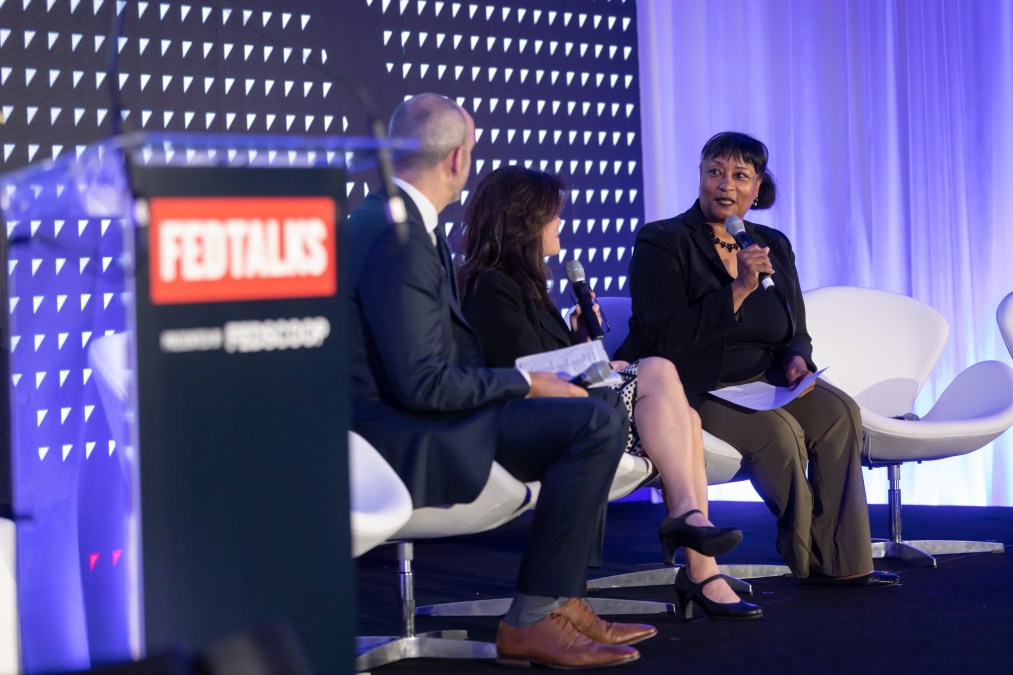 Tourists to national parks might be able to view dinosaurs on a visit someday – albeit virtually – if a Department of the Interior idea to use a Microsoft mixed reality tool is implemented.
The "smart parks" concept would potentially use Microsoft's HoloLens, a goggle-like tool that projects images in a user's visual display, to allow visitors to view things like historical reenactments, dinosaurs, or aliens while in the park, Andrea Brandon, deputy assistant secretary of budget, finance, grants, and acquisitions at Interior, said on a panel at FedScoop's FedTalks Thursday.
Other federal agencies have adopted Microsoft's HoloLens to support emerging tech mission sets, including the U.S. Army, which awarded the company a nearly $22 billion contract to produce its Integrated Visual Augmentation System based on the HoloLens. The Army plans to acquire about 120,000 sets over the coming years.
While Brandon said that idea is still "aspirational," it's one example of how she said the agency is looking to "boldly" move forward with innovations, such as artificial intelligence, holographics, or chatbots.
Brandon also said the DOI has been focusing on artificial intelligence "very heavily."
The agency put in a proposal to the Technology Modernization Fund, which is operated by the General Services Administration, for a pilot that would develop an artificial intelligence to assist acquisition professionals.
That tool would be able to help train acquisition employees and collect information for management about skill gaps where additional training might be needed, Brandon said. They chose to begin with acquisitions for the proposed pilot because their process is already standardized and mandated across the government, she said.