Top Democrat warns GOP plans to cap budget threaten IT modernization
In an interview with FedScoop, Rep. Derek Kilmer warns proposals to cap the federal budget at fiscal year 2022 levels could set back efforts to advance agency IT systems.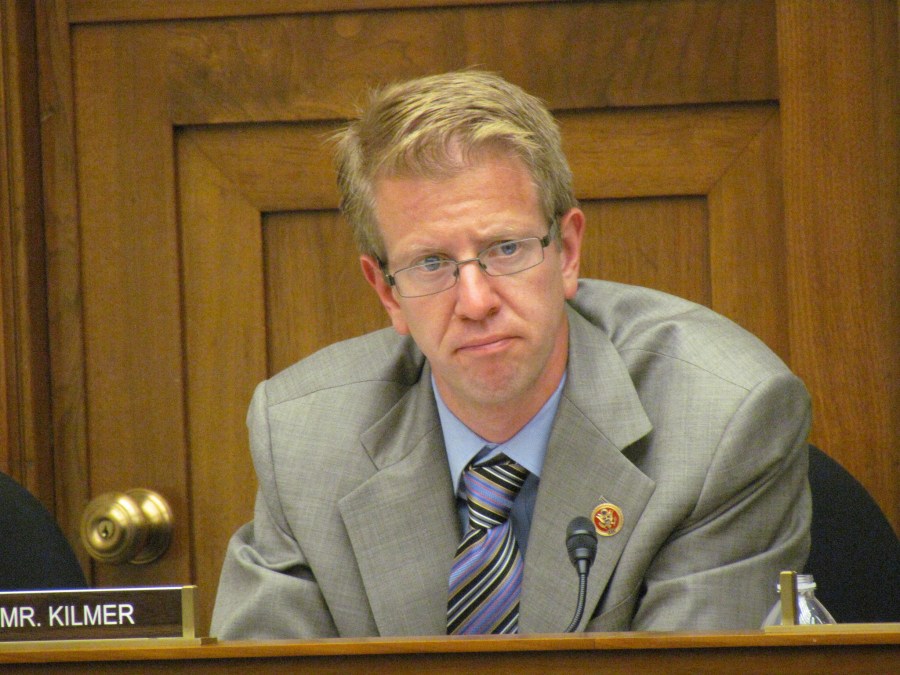 A push by GOP lawmakers to cap federal agency budgets at fiscal 2022 levels is the biggest current threat to IT modernization at federal government agencies, Rep. Derek Kilmer, D-Wash., has warned.
If House Republicans' goals to balance the federal budget through proposals to cap the budget succeed while they are in the majority, Kilmer said it could severely handicap federal IT advancement efforts.
"I think the biggest thing that might disrupt federal IT improvement is if the Republican plan as announced to markup appropriations bills to fiscal year 2022 levels, then a lot of efforts at modernization won't be funded," said Kilmer during a wide-ranging interview with FedScoop.
"I think there's a lot of priorities that won't get funded, and any sort of IT modernization are included among the things that would be in jeopardy," he added.
Kilmer, who is the ranking member of the new House Administration Subcommittee on Modernization and the former chair of the House Select Committee on the Modernization of Congress for the past four years, is focused on how to bring congressional technology into the 21st century and facilitate more bipartisan collaboration.
The Select Committee to Modernize Congress was initially approved in 2019 and unlike many other reform efforts, the committee both made recommendations and assisted with policy implementation efforts.
The committee has made progress on 132 of the 202 recommendations it passed in the 116th and 117th Congress, including 45 which have been fully implemented and 87 that have been partially implemented.
One of the more urgent IT -related modernization recommendations made by the committee is the implementation of technology tools allowing complaints submitted by constituents to all Congressional offices to be aggregated in an anonymized way. According to the committee, this would allow systemic issues to be identified more quickly.
"You should be able to plug into the system and say, hey, it's not just our office that's realizing there's this wait time problems at the VA. It's a bunch of offices that are saying that, hey, it sounds like we have a wait time problem with the VA. Let's fix that," Kilmer said.
"This would in essence be a customer relationship management software, solutions that you're just aggregating the data on a bunch of different customers," he added.
Improving the rapport between representatives and their constituents is a key driver of Kilmer's interest in modernizing Congress. When asked why he was drawn to leading these efforts, the lawmaker said: "I'm conscious of the fact that I'm a member of an institution that according to recent polling is less popular than head lice, colonoscopies, and the rock band Nickelback."
"I'm also conscious of the fact that the institution frequently punches below its weight. And so my options were hindering it, being frustrated or doing something about it. And so I wanted to be involved with this modernization committee," he added.
Kilmer noted also that there are significant areas of technology policy where Republicans and Democrats largely agree but that getting legislation over the line still remains a challenge.
"There's generally been agreement for example that we should do something related to privacy policy, and yet haven't been able to get across the finish line," Kilmer said. "In my view, the more concerning part than the fact that there are some issues that are partisan is the fact that Congress has not been able to move forward some things that are bipartisan."
"We'll see what happens on these issues in terms of consumer protection, and particularly protection of kids with regard to social media. Something could happen there," said Kilmer.