Liddell, Graves tout open data standards in drive for efficiency
Trump administration officials continue the push to make federal data more open to the private and public sectors.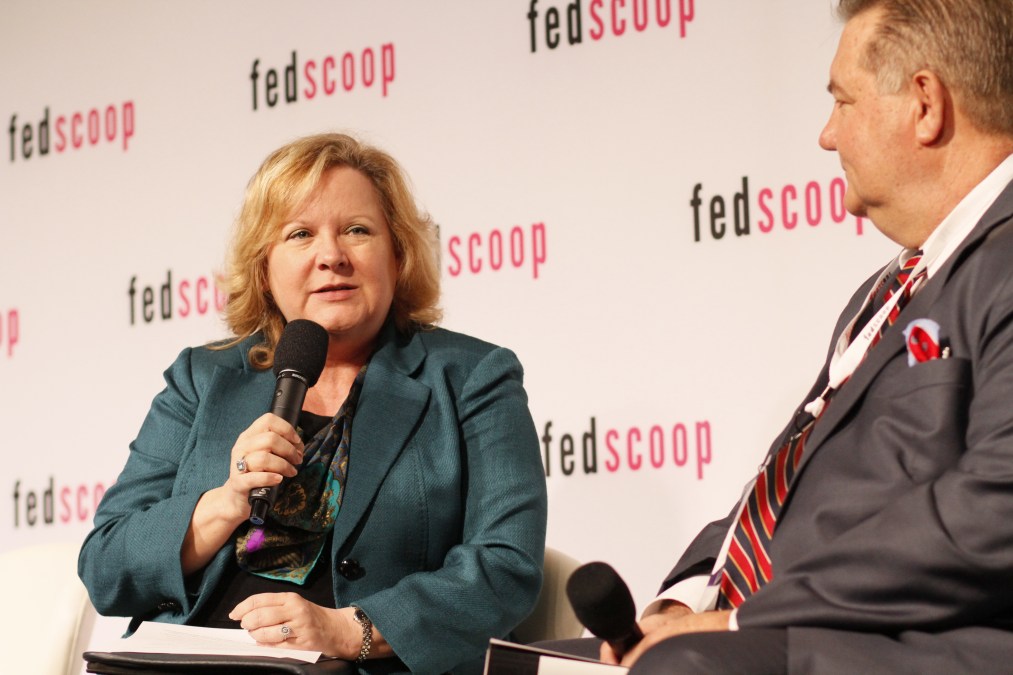 Acting U.S. CIO Margie Graves figures that data will be the fuel that drives the future of federal efficiency if agencies can find a way to share their data in more uniform ways.
Speaking at the Data Transparency 2017 summit Tuesday, Graves touted the gains made by the Digital Accountability and Transparency Act — better known as the DATA Act — in standardizing agency spending data as the precursor for the efficiency initiative being promoted by the Trump administration.
Among ongoing agency reform plans being finalized by the White House are proposed moves to increase more data sharing among departments, which can be achieved by developing compatible data formats to allow the information to flow freely.
"We've received reform proposals from multiple agencies across the federal government and, not surprisingly, there are proposals that have been submitted regarding data sharing and data standards," Graves said. "Everybody recognizes that this is the platform on which we have to build our house."
Graves said data sharing policies within the Trump administration's executive orders have directed her office to establish the standards with which agencies will work, adding that measures will soon move beyond normal spending data.
One specific area of data Graves said the Office of Management and Budget is looking to capitalize on is IT spend management through the Technology Business Management framework. The TBM framework could help the federal government more than $5 billion, FedScoop reported last year.
The Trump administration has been pushing TBM—which standardizes a baseline for evaluating IT costs—and Graves said that several agencies have been developing TBM platforms alongside broader efforts like the forming of an executive steering committee to oversee implementation efforts.
Another initiative on the horizon is the fourth version of the Open Government National Action Plan, which Graves said would be released in the coming months. It will explore how the government can use open data policies to capitalize on capabilities like blockchain and artificial intelligence, she said.
White House Director of Strategic Initiatives Chris Liddell said at the event that past initiatives of data sharing between government and the private sector, like the GPS, show the economic potential open data can drive and that the efforts of both the Obama and Trump administrations represent a "relay race" to move those efforts forward.
"One of the greatest challenges is also the greatest opportunity: how to unleash the power of data to create a more efficient and effective government," he said. "We must ask what kind of economic opportunity exists in the private sector and within the management of government if we were to make the exchange of data more seamless and efficient."