Many in federal management not seeing benefits from cloud migrations, survey shows
Fewer than 1 in 10 federal leaders say that their agency's cloud migrations have been successful, according to a new Deloitte report published Wednesday.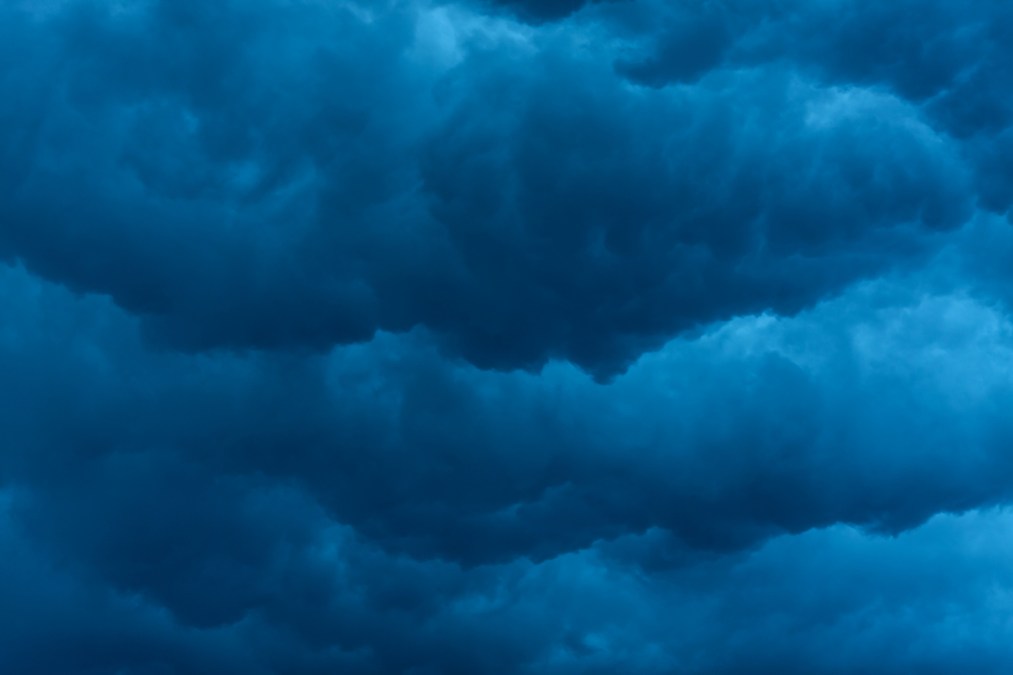 Fewer than 1 in 10 federal leaders say that their agency's cloud migrations have been successful, according to a new Deloitte report published Wednesday.
The report, based on a survey of 328 senior employees in 30 agencies across government, offers a window into what not just tech-oriented federal employees think of the benefits of cloud, but employees in everything from project management to human resources.
A little more than 40 percent of respondents said their organization's efforts to move to the cloud were mixed, problematic or nonexistent.
Given the report's results, Deloitte was careful to add that agencies should focus on a "cloud native" approach, rather than "devoting an already constrained IT budget to maintaining legacy hardware and infrastructures."
There are some positive signs for cloud-migration proponents: As the report notes, "a third of respondents indicate that support for cloud technology at their organization has increased in the wake of federal policy," but the report adds that "26 percent say there has been no change in their agency's prioritization of resources for this endeavor since 2011."
"The big takeaways from my vantage point are that the federal leaders could improve their change management approach. Because on the one hand, they're doing a lot on the front end to show support and to talk about the value of cloud. But then after the migrations they're not really coming back and sharing with their own agencies that you know, cloud provided these values and these benefits, and things like that," said Doug Bourgeois, a managing director for the Technology Strategy & Architecture practice at Deloitte Consulting, in an interview with FedScoop.
A more change management and communications-oriented approach might be helpful, he said.
Bourgeois also said that up until recently, agencies have been mostly lifting and shifting applications into the cloud, which doesn't take advantage of everything the cloud can offer.
"The low-hanging fruit has been harvested," he said. "[For] the applications that become more complicated: additional and more modern techniques are required to complement the lift and shift methodology that's already in place."
He encouraged agencies to do three things: continue to lift-and-shift because "there's still value in that," but develop cloud native, and learn from others who have already embraced cloud.
When it comes to the survey's results, Bourgeois also noted that some federal management not seeing an impact in the years following the Federal Cloud Computing Strategy launch is not necessarily a bad thing.
"You could say, well that's great, they didn't even notice," he said. "The migrations occurred, the benefits were achieved and users had no noticeable impact."
But he noted that agencies could incorporate some tools into the migrations, like cloud-cost transparency tools, "that could help provide some clarity, pre and post changes in the cost structure."
Better communications and change management are also good advice for another concern that surfaced in the report: workforce and skill-sets around cloud migrations, Bourgeois said.
Of the employees who said cloud migrations were mixed, problematic or non-existent, nearly 40 percent identified skills and expertise as a factor most responsible for the difficulties.
Often overlooked with when moving to the cloud "is the skill changes required, the organizational changes, the impact," Bourgeois said. He recommended reviewing what positions might be affected by a cloud move, and considering how to make sure those people are prepared with the skills they might need in their changing roles.
The most-identified factor responsible for difficulty in moving to the cloud was security, with more than half the subset identifying it as a concern. Those worries about security have evolved over time though, Bourgeois said, and are "now are based on a more thorough understanding of some things they might have to change in order to either improve or simply keep the security profile similar to when it was running in their own data centers."