U.S. CIO Graves: The DATA Act will help support IT modernization
The log of federal spending will help agencies make a "cogent business case" for modernization funds, Margie Graves said.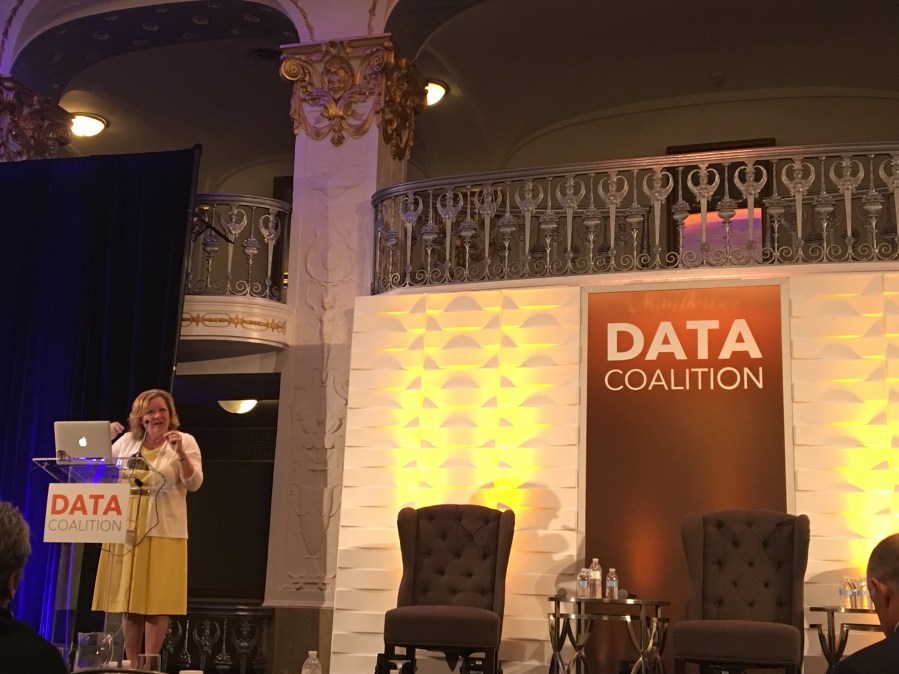 Much of the discussion at Thursday's fourth and final DATA Act Summit focused on how the 2014 law has been implemented and what it means for accountability, transparency and policy. But acting U.S. CIO Margie Graves, in her closing keynote, added her own angle: The standardized and open financial reporting will help support IT modernization.
The DATA Act, with its requisite database of federal spending, will help agencies assess their "financial position," she said, which in turn will improve how federal IT officials communicate their needs.
"If we can't articulate what we're trying to accomplish, if we can't back it up with numbers, then we don't have a leg to stand on," said Graves, who works out of the White House Office of Management and Budget. "Congress would not be willing to trust us with any kind of major infusion of money to actually go execute this IT modernization."
The IT modernization fund proposed in President Trump's budget request for fiscal 2018 will require that agencies seeking a piece of the pie make a "cogent business case" for funds, Graves said. The guidance has been added to the OMB Circular A-11, the federal budget preparation document she described as "the Bible," she said.
"The importance of being able to describe that cost [of modernizing federal IT] cannot be overstated," Graves said.
She acknowledged that this is more of a financial management topic than a straight IT discussion. Yet she argued that, as the government goes about modernizing IT services, paying attention to finances will be key. And the DATA Act can help agencies do so.
"It's really a financial thing with an IT flavor," she said.