Matt Lira says the Centers of Excellence initiative is 'crushing it'
Could this be the "enterprise-level, agency-wide transformation" tool the government needs? Lira thinks so.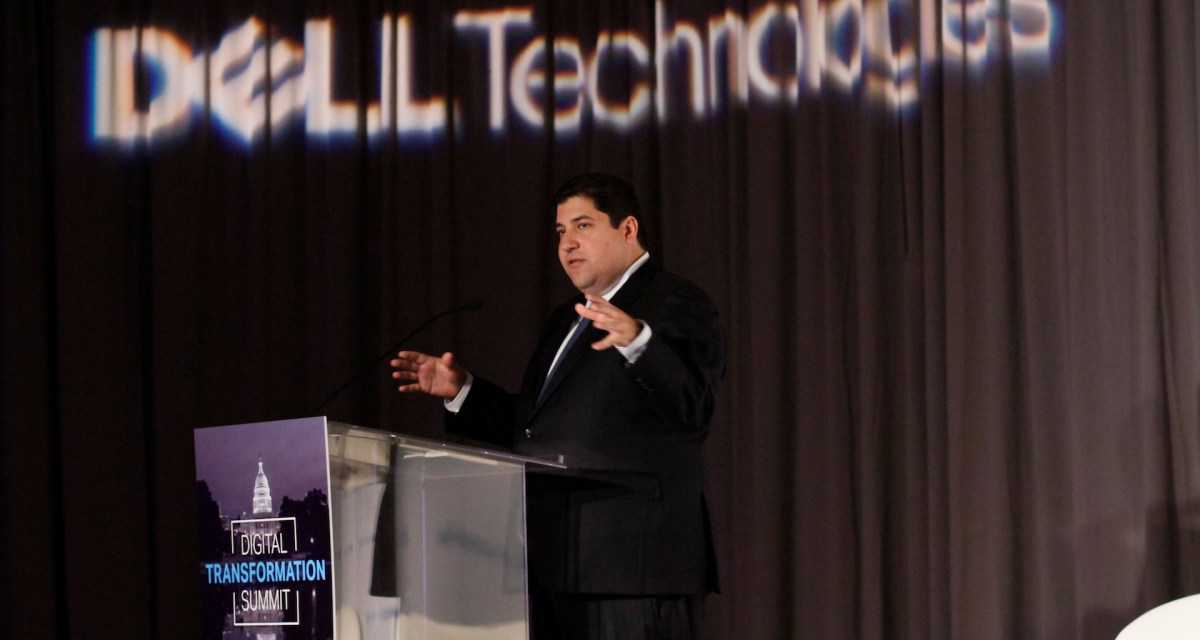 It's early days still, sure, but the White House's Matt Lira would like you to know that the Centers of Excellence IT modernization initiative is "crushing it."
The General Services Administration's new program — which is entering Phase II at the U.S. Department of Agriculture and kicking off soon at its second agency, the Department of Housing and Urban Development — is going really well. And this is a good thing because the CoEs represent a key administration hypothesis on how to achieve real IT modernization.
"As we think about federal technology and federal services and the federal technology ecosystem writ large, there's no shortage of challenges," Lira said Wednesday at the Digital Transformation Summit presented by Dell Technologies and produced by FedScoop. "I think all of us can validate that. I think the challenge for all of us is figuring out… what are those ultimate priorities that we need to do first that have the most impact."
The Trump administration's answer? "True enterprise-level, agency-wide transformation."
"I think to the degree that it is possible we need to be focusing on the holistic enterprise, rather than sort of pin-pricking little problems along the way," Lira said in his remarks.
And this is where the Centers of Excellence come in. "Frankly it started as an experiment," Lira said. "Is it possible to drive enterprise-level change at the agency level. Well, I'm pleased to report that at least about a year into that project, the early signs are enormously positive."
This is a testament to the work the teams at GSA and USDA have done, Lira said. And while the CoEs are, at face value, all about updating agency practices related to IT infrastructure optimization, cloud adoption, customer experience, data analytics and contact center services, the work has also inspired more fundamental culture change.
"More than just numbers and statistics related to any specific project or budget, there's been a spirit change, a cultural change, inside USDA and inside the Centers of Excellence," Lira said.
There are outstanding questions to be answered of course, and more to come, but Lira is hopeful that the CoEs really do represent the "enterprise-level, agency-wide transformation" tool the government has been missing.
"So the Centers of Excellence are working, the ship is turning," he added. "Hopefully over the next six months to a year the projects there will further validate the operational experiment and we'll have a true enterprise change vehicle as an institutional capacity for the government for some time."