As the MGT Act faces the Senate, are you ready for what's next?
In this contributed post, Dell EMC's Steve Harris details what CIOs should do to prepare for the MGT Act, if it's signed into law.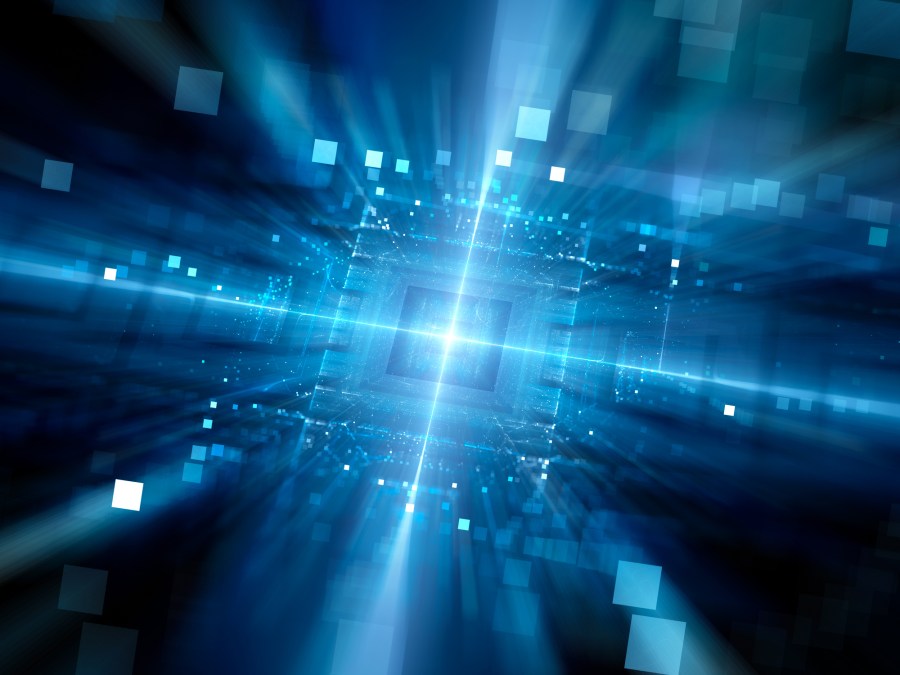 Leaders in Congress, the administration and across industry are all on the same page: Federal IT is in need of a historic transformation and we are going to work together to get it done. For years we watched as lack of funds or bureaucratic roadblocks limited the government's ability to provide modern citizen services. The Modernizing Government Technology (MGT) Act was recently passed in the House with overwhelming bipartisan support and a companion bill is currently making its way through the Senate. MGT can help agencies modernize their IT and application services, but CIOs must prepare.
If recently passed Federal IT Acquisition Reform Act legislation is the stick that Congress is using to push agencies toward modernization, MGT is the first carrot Congress is willing to give out to bring agencies up to speed. In its current version, the MGT Act calls for a central fund to support IT transformation – providing seed money for CIOs to move a modernization project off the wish list and into action. In a show of support for the bill, the Trump administration's fiscal 2018 budget proposal establishes the modernization fund outlined in the MGT Act.
With new funding streams on the horizon, now is the time to prepare. Here are a few suggestions to help you get ready:
Inventory
As the first step to fast-track modernization, federal CIOs need to inventory agency IT assets. Because of FITARA, CIOs are in a better position today to drive change, but without a complete inventory of their technology investments, it is impossible for them to make informed decisions on new investments. An effective modernization strategy starts by identifying what needs to be accomplished first.
Identify
Knowing your asset portfolio, and the business goals it serves, will guide you to which projects are ripe for investment and which ones should wait. MGT offers a relatively modest amount of money for agencies, so CIOs should try to find a proof-of-concept project that can make use of the money and also serve as a quick win on which future modernization efforts can be built. However, the identification process is key, not only to utilizing MGT funds, but also truly understanding the full spectrum of technology solutions that your agency needs to run as an effective and modern organization.
Partner
In early June, the Government Accountability Office announced its fourth iteration of FITARA scorecards, awarding the first "A" in the history of the program to the U.S. Agency for International Development. The agency had routinely received "Ds" on previous scorecards. Rep. Gerry Connelly, D-Va., praised USAID for asking the GAO's advice on how to improve its scores. Additionally, agencies can leverage expertise from the General Services Administration and other agency CIOs, as well as take advantage of industry expertise in IT transformation.
Transform
Wherever you choose to begin IT modernization, moving data and applications to the cloud awards you tremendous flexibility. A hybrid cloud environment can increase efficiency, security and cost savings. A hybrid approach also allows agencies to run a variety of systems and applications within their technology stack while maintaining greater control over their data.
Software-defined data centers offer agencies simplicity and flexibility in managing upgrades across the entire system from a single point. SDDCs improve automation, increase agility and decrease the potential for manual error. Automated, flexible environments allow agencies to meet user demand based on tailored requirements, reducing IT overhead costs.
While MGT is not yet final, CIOs should have a plan in place for new funding streams. Inventory assets; identify the best projects to use as a proof-of-concept; utilize resources from across government and industry. By taking these steps, agencies can begin to transform their legacy infrastructure and provide modern technology services to their users.
Steve Harris is vice president and general manager of federal for Dell EMC.