Microsoft and VA partner to bring accessible gaming to veterans
The company is donating its Xbox Adaptive Controller to 22 VA Medical Centers across the country.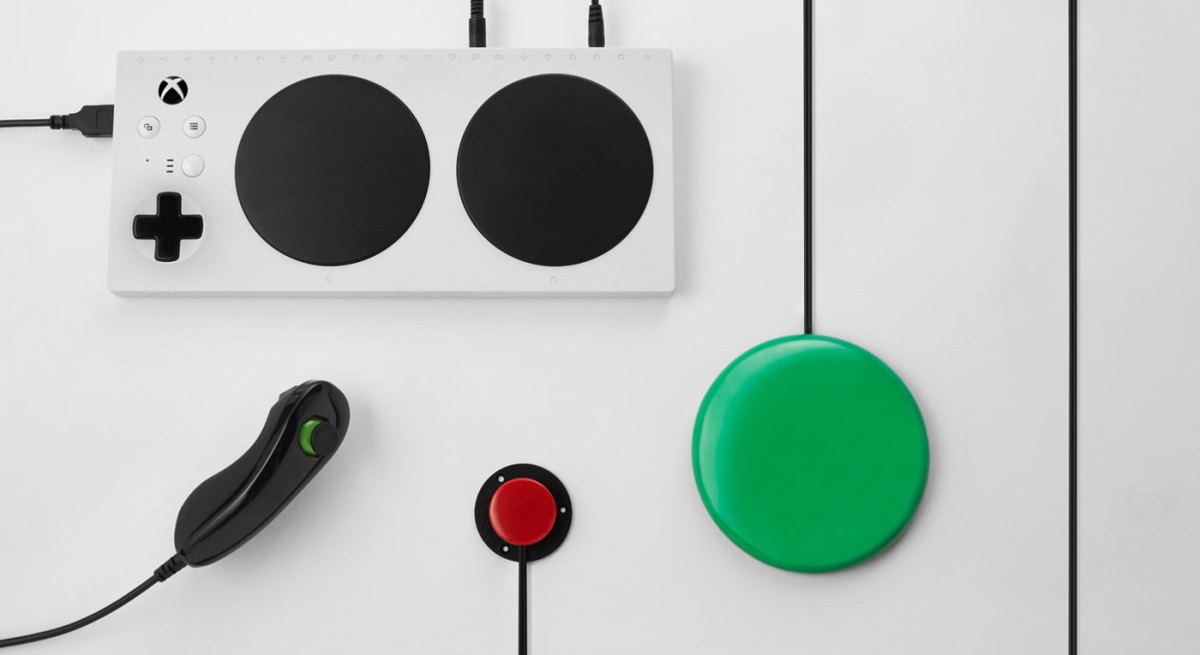 Patients at select VA locations will be able to use Microsoft's Xbox Adaptive Controller under a new partnership announced Tuesday by the tech giant and the Department of Veterans Affairs.
The video game controller, which is designed specifically for people with mobility limitations, will be used to "enhance" education, recreation and therapy for veterans with spinal cord injuries, amputations and neurological injuries.
The VA hopes working with the devices will help patients with "challenging muscle activation and hand-eye coordination, and greater participation in social and recreational activities."
The deal, finalized on April 18, will see Microsoft donating controllers, as well as game consoles and games, to 22 VA Medical Centers across the country. The controller, which was first introduced in September 2018, usually costs $100.
"This partnership is another step toward achieving VA's strategic goals of providing excellent customer experiences and business transformation," VA Secretary Robert Wilkie said in a statement. "VA remains committed to offering solutions for Veterans' daily life challenges."
In return for the equipment, Microsoft will get feedback from veterans on the utility of and their experience with the technology.
"We owe so much to the service and sacrifice of our Veterans, and as a company, we are committed to supporting them," Satya Nadella, CEO of Microsoft, said in a statement. "Our Xbox Adaptive Controller was designed to make gaming more accessible to millions of people worldwide, and we're partnering with the U.S. Department of Veterans Affairs to bring the device to Veterans with limited mobility, connecting them to the games they love and the people they want to play with."