How modernized networks can accelerate DOD's multicloud migration plans
The Department of Defense's ambitious multicloud strategy will scale faster and more securely using a flexible, open standards networking approach, a new report says.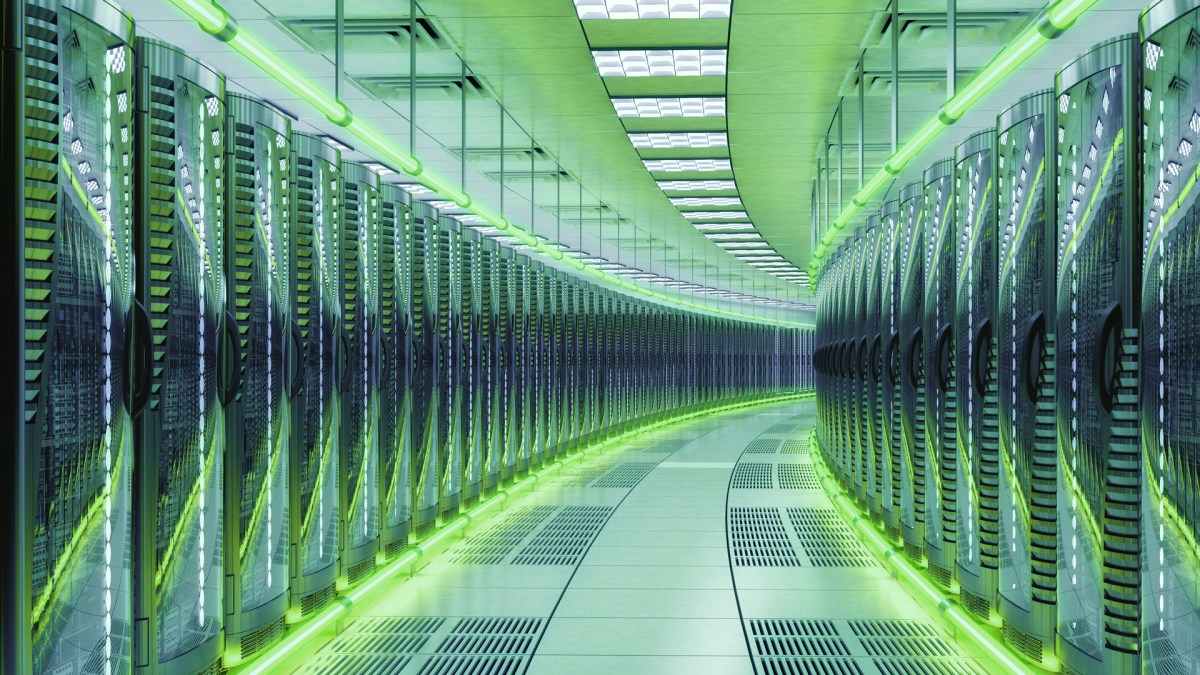 The Department of Defense's transition to an enterprise-level multicloud environment is enormous, both in scale and complexity.
And so are the potential benefits of deploying modern, tried-and-tested network solutions that can integrate the DOD's disparate public, private and hybrid clouds into an agile, secure and ubiquitous infrastructure, suggests a new briefing report.
The report, "Why open standards-based, modular networks are key to DOD multicloud migration," highlights how a software-defined networking (SDN) platform, operating at the network overlay and underlay levels, represents an essential building block in achieving DOD's cloud migration strategy.
The networking approach would benefit DOD operations in a number of ways, according to the report, by:
Accelerating the ability to integrate "general purpose" and "fit-for-purpose" clouds.
Reducing the need to locate network specialists around the world by centralizing network management.
Increasing network performance and reduce application downtime.
Capitalizing on continuous technology advances and best-of-breed providers while avoiding vendor lock-in.
Reducing network operating and support costs.
The report, written by FedScoop and sponsored by Juniper Networks, notes that IT teams across the DOD are working to deploy cloud platforms and migrate or develop applications that support their mission initiatives. However, it highlights ways DOD's cloud migration strategy can be significantly enhanced by developing a "multicloud, multivendor networking environment with a unified cybersecurity architecture and simplified operational command and control."
The DOD acknowledges it faces a number of challenges migrating to the cloud, including inadequate efficiency and security in IT, disjointed cloud implementations and disparate cloud architectures. That's hampered DOD's ability to provide common data and infrastructures to enable AI, as well as a number of other strategic objectives, according to the DOD's cloud strategy, released publicly in February. The Pentagon is trying to address a portion of those challenges through its Joint Enterprise Defense Infrastructure (JEDI) and its Defense Enterprise Office Solutions acquisition contracts currently up for grabs.
In the cloud strategy document, Acting Secretary of Defense Patrick M. Shanahan said, "The Department of Defense has entered the modern age of warfighting where the battlefield exists as much in the digital world as it does in the physical. Cloud is a fundamental component of the global infrastructure that will empower the warfighter with data and is critical to maintaining our military's technological advantage."
The briefing report offers a number of considerations and resources for designing enterprise-scale networking platforms. And it points to the kinds of overall IT improvements that can be achieved by adopting open standards based, modular networks.
The report cites an IDC research study that assessed the impact of deploying enterprise-scale networking solutions from Juniper Networks, including Contrail Enterprise Multicloud, at large-scale enterprises across the world. Those organizations collectively reported:
56 percent lower cost of operations
41 percent improvement in application performance
98 percent less unplanned downtime
44 percent more efficient network infrastructure staff
3 times more staff time for innovation
"[Defense agencies] don't really know what the future will hold as far as what percentage of their workload is going to be in the cloud and where the applications they are purchasing are going to be developed – and what platforms they need to manage to be able to support them," says Ian Peterson, a senior engineer at Juniper Networks. "Another uncertainty is what security mandates are going to come down the pike."
The best way forward given the unknowns, says Peterson, is to move toward a single software-defined networking (SDN) platform model, capable of spanning physical, virtual and cloud infrastructures, he said.
"Leveraging open standards allows you to take advantage of the best of the best without being locked into a vendor," added Mike Loefflad, systems engineering manager at Juniper Networks. It also supports a wider range of APIs for more seamless integrations.
By giving DOD units the ability to have a more agile, scalable and ubiquitous network model, its IT operations can scale and deploy applications faster and better accommodate the growing use of mobile and Internet of Things devices.
If the DOD can overcome challenges to its cloud strategy, the benefits of implementing open SDN networks would be worth its efforts.
Read the full report to learn about SDN capabilities and benefits.
This article was produced by FedScoop and sponsored by Juniper Networks.