Murphy plans to reconstruct GSA schedules as part of governmentwide reform
To facilitate her agency's role in shared services, the GSA administrator is looking to reshape the procurement schedules that agencies will buy from.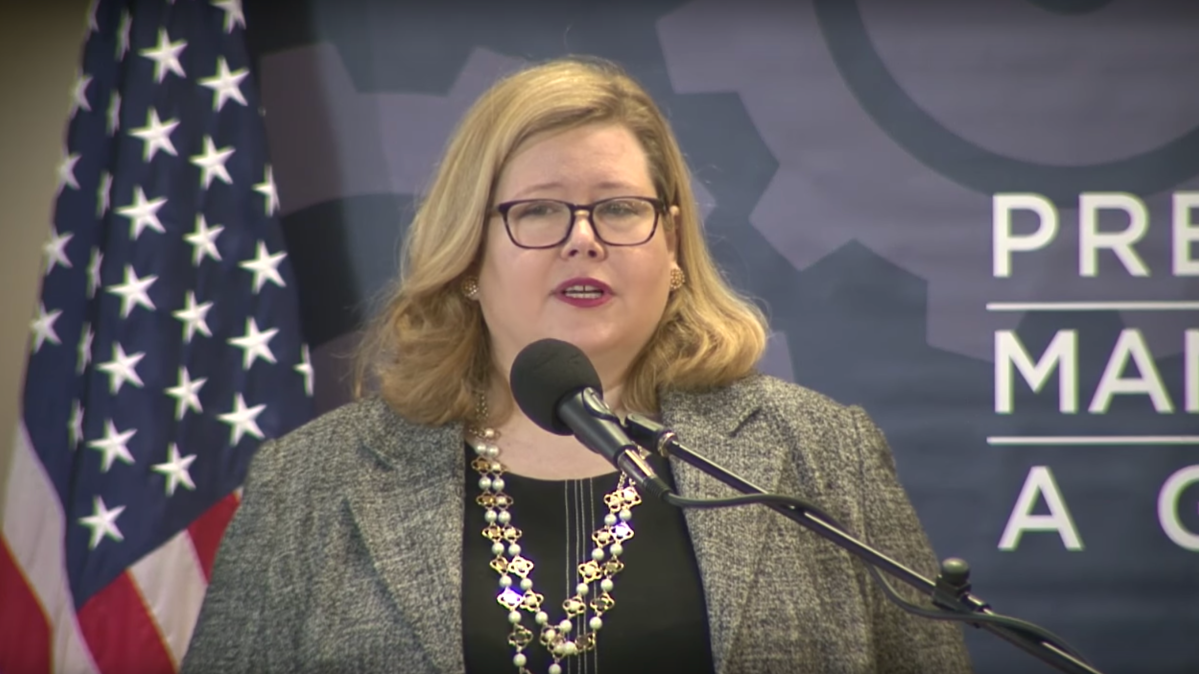 As part of the Trump administration's emphasis on reducing duplication and using shared services to overhaul the federal government's IT infrastructure, General Services Administration head Emily Murphy is looking to reshape the procurement schedules the government buys from.
The GSA administrator said at the Coalition for Government Procurement's spring training conference on Wednesday that the agency is currently looking at the ways it could potentially transform its primary contract vehicles to make it easier for federal leaders to buy and contractors to enter the market.
"Do we need all of the schedules we have or could we reduce duplication within GSA by combining the schedules?" she said. "Are there ways to have unpriced schedules, for example through services? If we had vigorous competition at the task order level or the price level, we could instead, at the contract level, be focusing on the technical qualifications and the services we offer."
The move comes as GSA has been positioned as one of the key drivers of shared services in the President's Management Agenda. The PMA tasks both GSA and the Office of Management and Budget with developing a shared services model that will trim operational costs at scale by 20 percent annually and bundles core services and technologies into central hubs.
Murphy said that schedules reform and other initiatives like the agency's in-development e-commerce portals underlie GSA's broader shared services goals. But to ensure that agencies will buy into a shared services plan that includes technology standards and fewer providers, she added that GSA has to find ways to ensure that it dramatically improves on the services it already offers.
"If you survey [agency] executives, they are very unhappy with the quality of those services," she said. "For GSA, the challenge is not just can we put together another contract vehicle. It's how can we go out and help agencies?"
Some of the methods GSA is weighing include the creation of a Task Order Review Board to explore how to simplify procurement vehicles in a way that drives competition and opens more opportunities for agencies to buy from, in addition to reducing the number of systems that provide core services.
As the shared service model develops, Murphy said that GSA will look to buy commercial solutions where appropriate while leveraging — and in some cases re-skilling — its contract workforce to drive more collaboration with contractors.
That begins with service requirements being developed by the agency's shared services arm— the Office of Shared Solutions and Performance Improvement — and will move through a collaboration between service management offices and the Federal Acquisition Service to design contract vehicles that are simplified but drive competition.
"This isn't about private sector versus public sector," she said. "This is really about taking common requirements for administrative services and trying to see, first of all, are there efficiencies we can gain and can we improve the customer service that takes place with those?"