Navy nominee Gilday endorses move to cloud — at sea and on land
The likely next top naval officer endorsed a move to the cloud and wants to continue building clouds at sea on ships.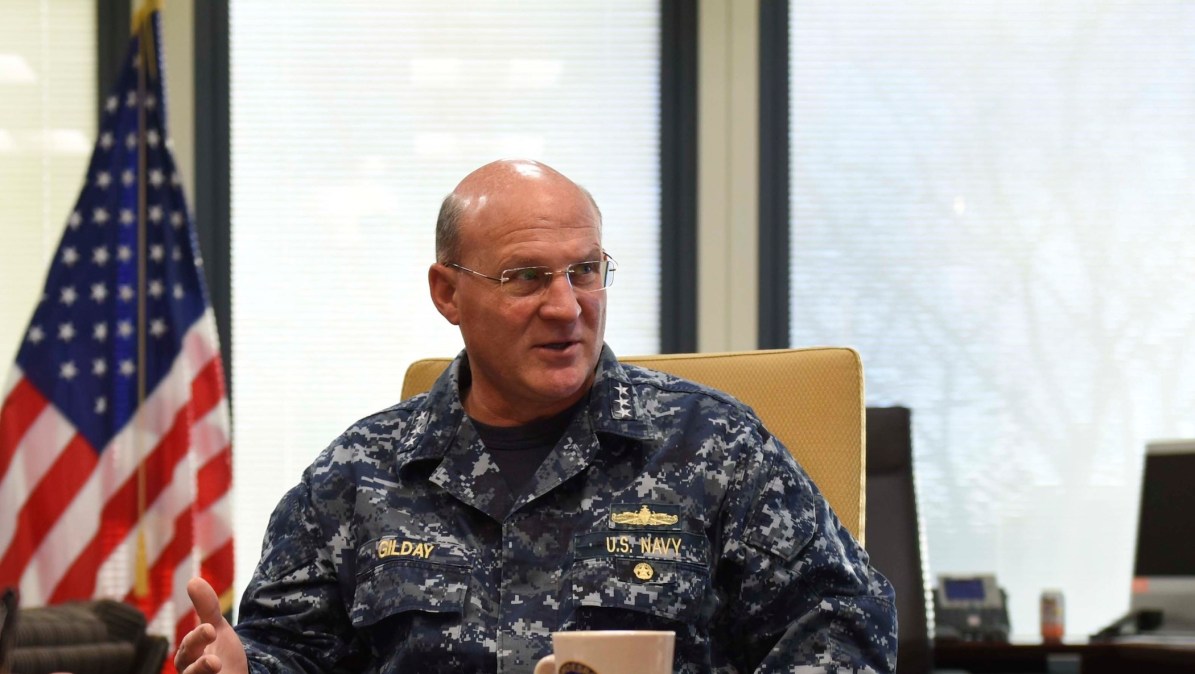 A former Navy cyber commander could be the service's next top uniformed official.
Vice Adm. Michael Gilday, who once headed the Navy's Fleet Cyber Command, received bipartisan vocal support to be the next chief of naval operations Wednesday during his confirmation hearing before the Senate Armed Services Committee.
While much of the hearing focused on problems with Navy shipbuilding and weapons acquisitions, Gilday said he wants to elevate cyber readiness in the Navy and work with industry to increase network security. He also endorsed a move away from legacy IT to cloud-based data storage and network systems. All of that, Gilday said, comes down to working with industry.
"Industry is our best partner," he said.
The Navy's network communications are especially critical for ships in distant waters stay connected. Gilday said he wants to continue work building "tactical clouds at sea" and standardizing Navy data to better be used in modern cloud systems.
Last year the Navy began piloting mini clouds at sea so ships don't have to reach back to land-based networks to obtain critical data. Gilday's testimony showed his desire to beef up the program.
Before commanding Fleet Cyber Command, the Navy's cyberspace operations center and network guardian, Gilday was the director of operations at U.S. Cyber Command.
Questioned about artificial intelligence, Gilday said AI can be used not only to support battlefield operations but also saving time and money on "mundane" administrative tasks. Gilday said AI would be a top technology development priority.
Gilday responded to advanced policy questions on cybersecurity with typical military boilerplate, but he added a few specifics to areas he would watch closely. He noted a "need to improve" the control of unclassified but sensitive information in the industrial base. A recent inspector general report found large gaps in security practices for both contractors and the DOD. Last year it was reported Chinese hackers obtained troves of sensitive data from Navy contractors.