The 2020 NDAA takes up a common cause: acquisition reform
The latest version of the NDAA contains several provisions about acquisition reform, a cause commonly taken up by Congress.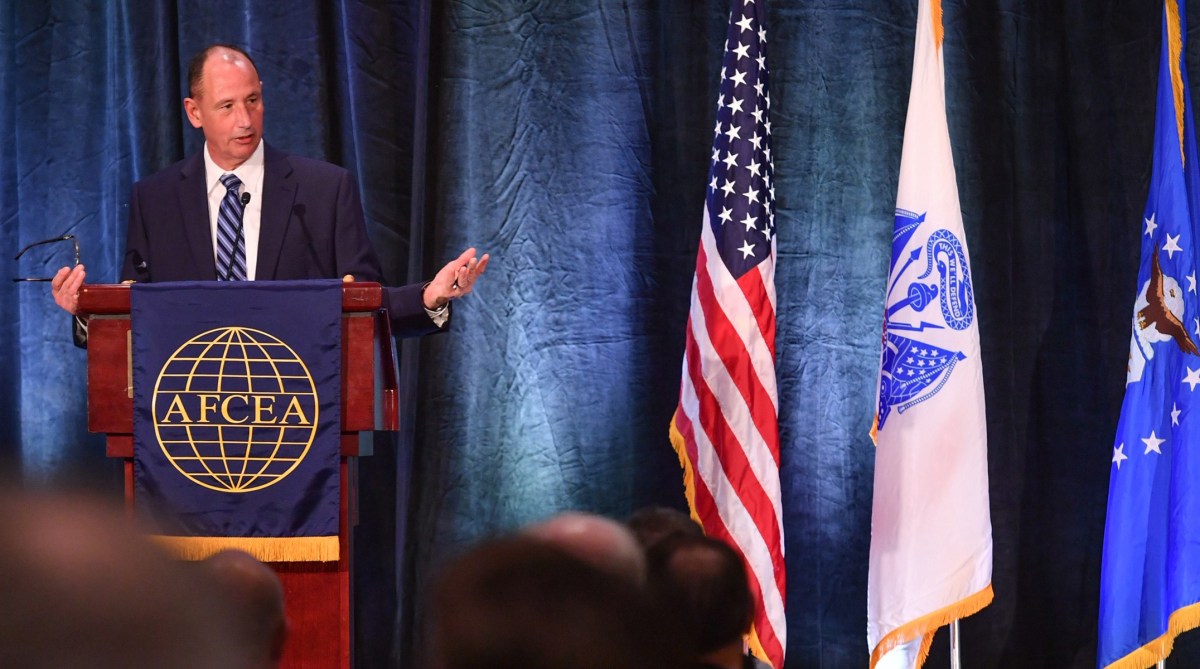 Congress wants the Department of Defense to reform how it acquires technology — again.
Several provisions in drafts of the 2020 National Defense Authorization Act circulating Capitol Hill this week target reforming the Pentagon's technology acquisition, including the creation of new pathways for software contracts.
And while the language is new to the draft bills, the idea is not.
"Every year I get an NDAA with acquisition reform," Kevin Fahey, assistant secretary of defense for acquisition, said at a Professional Services Council conference Thursday. "I can't remember the last time I saw financial management reform or comptroller reform."
The House draft legislation would require the secretary of defense to create a new acquisition pathway specifically for software. That pathway would be populated with newly trained software specialists. Such software acquisition training currently does not exist, but the House version would create it.
The Senate version includes a provision for piloting "alpha contracting teams," a process where government teams work with private contractors throughout the development process. The Senate also wants to see contractors have access to DOD data through a secure cloud network to promote DevSecOps development.
While Fahey often sees good intentions in the NDAA, he less often sees them translate into good reform.
"Everybody thinks they know how to do acquisitions," he said.
The most successful acquisition reform in the Defense Department has come from the downward delegation of responsibilities to the service branches, Fahey said, as it helped put the right people in front of the right acquisitions.
The big challenge that still remains: the bureaucracy. Throughout his comments, Fahey lamented the challenges that come with a system not designed to foster innovation or change.
"The DOD has the best bureaucracy in the world," Fahey said, "and best doesn't mean good."
Both bills also call for increased focus on deploying artificial intelligence and machine learning technology in DOD warfighting and civilian work. An amendment added to the House version Wednesday would ask the DOD for a strategy on implementing AI and machine learning in weapons developments, increasing the need for software acquisition specialists.
"The goal of these efforts should be to put revolutionary technology in the hands of warfighters," the House's draft bill states.