New digital and AI chief commits to helping solve the Pentagon's 'software problem'
It marks on of Craig Martell's many priorities in driving DOD adapt to the increasingly digital nature of its missions.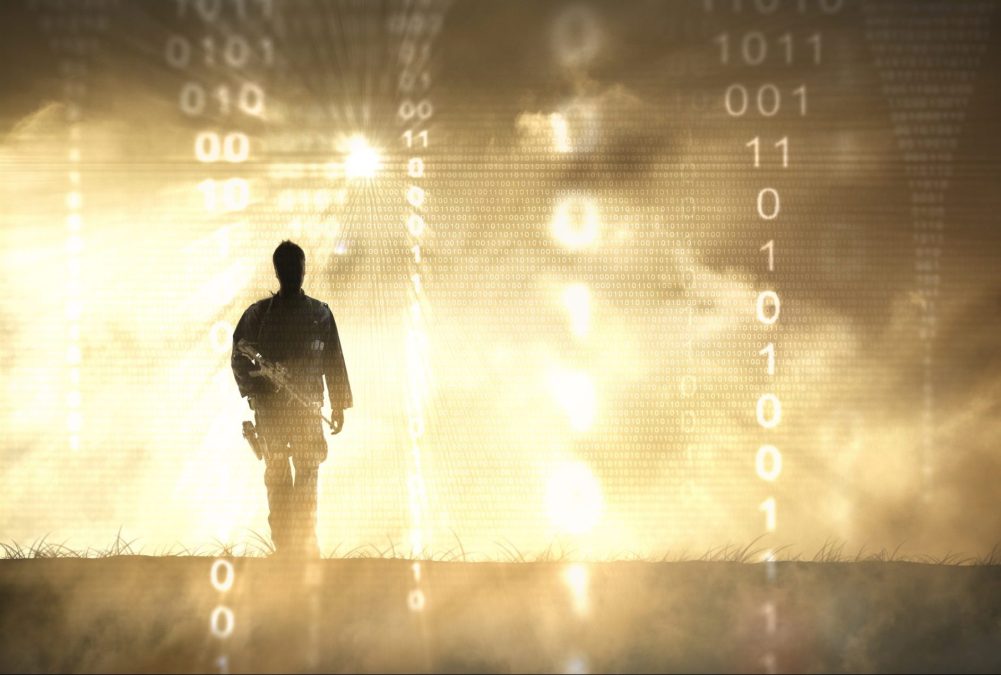 The Pentagon's first permanent chief digital and artificial intelligence officer (CDAO) agreed to deliberately confront the complex software development and implementation challenges plaguing the massive defense enterprise during his early days on the job.
In one of his first public speaking engagements since leaving his Silicon Valley-based role leading machine learning at Lyft to steer this new Defense Department office, CDAO Craig Martell asked Eric Schmidt for feedback on some of the immediate problems he's facing and long-term considerations he's making.
Schmidt chaired the government's National Security Commission on Artificial Intelligence (NSCAI), which ceased operations last October when it issued its final report and its congressional charter expired. Before that, he also chaired the Defense Innovation Board and ran Google as CEO.
"What I would have you and your team do is remember we've got to solve a software problem in the DOD. The future wars will be won and lost based on software, software analytics, software targeting, software data of all sorts — and also because of the nature of cyberwar, the wars will be faster than the OODA loop. So, you're going to have to have software that's ready to defend and acknowledge and so forth. It's very, very quick. Now, it'll be working in partnership with humans, but it will work faster than humans because it has to," Schmidt told Martell at the DOD Digital and AI Symposium on Tuesday.
"That's right," Martell responded.
The Pentagon announced the formation of its new Chief Digital and AI Office late last year, as part of a broad restructure to help centralize the oversight of data- and AI-driven initiatives under one high-level official and unit — and ultimately help scale the evolving applications across DOD. Since then, the office has fully merged previous component organizations of Advana, Chief Data Officer, Defense Digital Service, and Joint Artificial Intelligence Center, and staffed up with a number of notable defense technology-focused professionals who will help steer it.
Their aim is to help integrate and enable enterprise digital and AI capabilities that will allow DOD to outcompete any opponent.
While much of the CDAO's initial work will likely entail cataloging and coordinating existing digital and AI pursuits, Schmidt emphasized that, broadly, fixing DOD's "software problem" must be a top priority from the get-go.
He's one of many top technology players to raise concerns recently about the DOD's ability to improve its software capabilities to effectively compete with global powers like China.
"I'm critical. I'll say that in my five years of working with the DOD, and now I'm doing some other things for the government, I really like the people a lot — I just don't like the system that they're in. So my criticisms are not about the people, but about the system that they're stuck in," Schmidt said.
He added that "the core problem is that the government is still running a 1980s product development shop." Officials will use terms like "agile" development, he said, without fully understanding what that entails.
"So, a simple example is the software is never done, and so it doesn't have deliverables in the same sense of building a tank or a jet fighter or whatever — if they're looser. And when the appropriators see that they take the money away, which is crazy, because that's precisely the highest leveraged use of the money, but because they can't account for it, they assume that it's being wasted," Schmidt explained. "And since most of what you're going to be doing is really software, you're going to have to figure out a way to get the color of money right and the funding right to do this."
In Martell's view, that problem is even more difficult when it comes to AI models.
"Because a piece of software, although is never done, if it stops at a certain point it still delivers that value for a long period of time. But a model grows stale as soon as the world changes, and so that model has to be constantly taken care of. And I think — not just from a perspective of the colors of money, but the people working on those models — I think we're going to have to do a lot of training to get people to understand that a deployed model is not finished," the CDAO said.
Among other topics, the two experts also reflected on the need to improve knowledge transfer between the technology industry and DOD's "many isolated technical teams," as Schmidt called them.
"I was at an Army event where they were incredibly excited to show me a robot that could tool around and solve some problem. It was very slow and had a very poor command structure. And I very politely said to them, 'Well, you realize that the MIT Research Lab is five years ahead of you?' And they go, 'No,'" Schmidt said. "They weren't lying to me — they just were unaware that there was somebody ahead of them. That's the problem. You've got to bring this enormous mass of education of people up to a state-of–the-art of what's appropriate."
Offering an example to drive this deeper, Schmidt noted that "essentially, autonomous systems are now perfectly capable of self-direction."
"They can actually plan, and plot, and do things together if you sort of organize them — you know this from your AI work. Where are the military solutions that do this? Why don't we have the equivalent of a tank that has a bunch of drones attached to it and it tells the drones 'You guys self-organize against your mission,' right? That stuff is possible today," Schmidt noted.
"I'd like us to walk before we fly, although that sounds awesome. I'll be happy if we can start using precision and recall with regular basis when talking about the things that we want to build," Martell said.