OMB acknowledges issues with process for inventorying AI use cases
In response to FedScoop reporting, OMB has acknowledged "issues with reporting" required by a 2020 executive order on AI.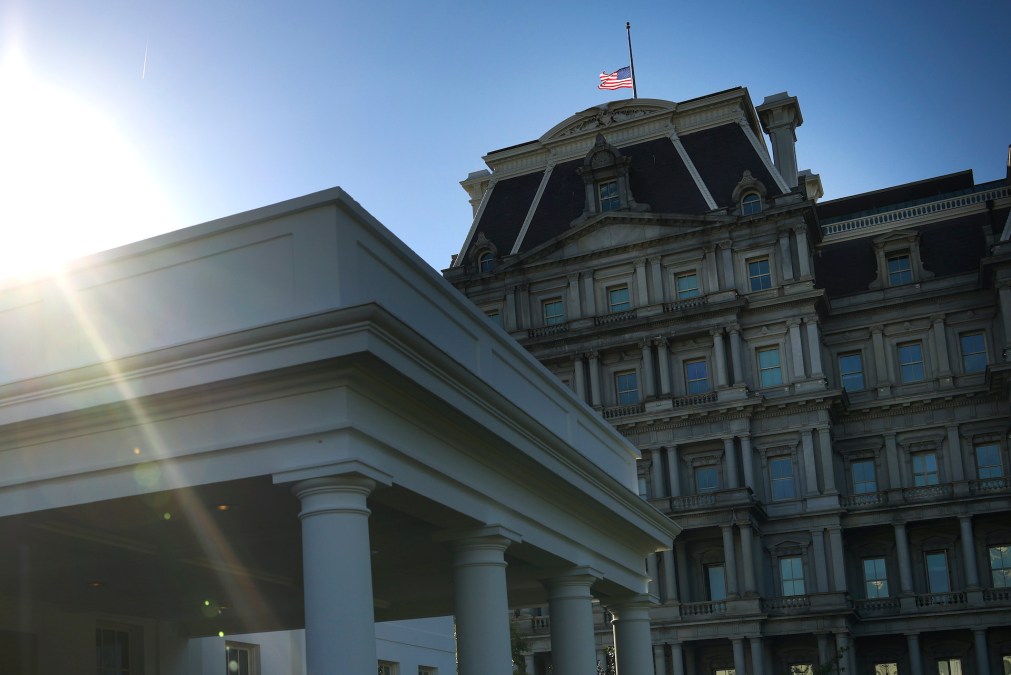 The Office of Management and Budget has shared additional information about how agencies should comply with Executive Order 13960, a set of Trump administration rules established in 2020 that aim to guide the responsible deployment of AI across government. OMB's clarification follows FedScoop reporting that noted patchwork compliance with the order — and highlights that many agencies may not have had a complete understanding of its requirements.
In response to a series of questions, an OMB spokesperson said that if agencies do not currently utilize AI, they must post a statement saying they don't use the technology. Agencies are required to both post a full version of the AI use case list to the federal MAX portal, and a public version to their own website. Critically, the OMB spokesperson acknowledged problems with the AI inventorying process — an issue previously flagged by FedScoop, as well as other researchers.
"Office of the Federal CIO desk officers, the CIO Council, and the Small Agency CIO Council are engaging on an ongoing basis with agencies on their AI use case inventory requirements and to clarify the instructions and address issues with reporting," the spokesperson said. "It's important to note that this is the first year small agencies have been required to join this process. We are supporting them at every level to ensure their success."
Federal agencies, particularly smaller ones, are still working on satisfying their compliance obligations under the order. For example, the Selective Service System (SSS), the independent agency that registers people who might be conscripted into the military, is still developing an initial inventory of AI use cases.
Micheal Migliara, the associate director for public and intergovernmental affairs at SSS, said the agency is considering using technology to improve its customer service capabilities, potentially in the form of chatbots and automating other administrative tasks.
Migliara added: "We are actively developing our AI strategy and capabilities in response to the Executive Order … [w]e are currently in the preliminary stages of our AI requirements assessment to determine our Agency's AI capabilities and future needs, and are closely following all federal mandates for the potential adoption of commercial AI solutions."
Similarly, the Federal Housing Finance Agency, a regulatory agency that oversees programs like Fannie Mae and Freddie Mac, has published its AI use case to MAX.gov, but told FedScoop that it's still working on publishing its public list of use cases. In a similar vein, the National Archives only announced it would publicly post its AI inventory in response to FedScoop's questions asking about that requirement.
The Tennessee Valley Authority, a federal utility, is also still working on meeting the executive order's requirements. The agency has yet to designate a responsible artificial intelligence official, Elizabeth Gibson, a communications lead for the agency, told FedScoop.
"TVA has compiled an asset inventory that it is currently evaluating for both responsiveness and security, given our critical infrastructure role, and has not yet made that inventory public," Gibson told FedScoop. "TVA intends to comply with applicable federal guidelines and directives, including Executive Order 13960, and will work to implement and track secure AI technology to meet our mission."
When asked about whether it had created an AI inventory, a spokesperson for Amtrak said the rail provider would not provide a comment on the topic. Amtrak is still working on inventorying its operational technology, an issue that FedScoop previously flagged.
Meanwhile, other aspects of Executive Order 13960 raise questions about transparency. For instance, agencies seem to be at their own discretion when deciding what use cases should — and should not — be public, noted John Davisson, an attorney at the Electronic Privacy Information Center, in an email to FedScoop.
"[A]gencies get to interpret the exemptions in the order and guidance, and the public can't easily test those withholdings like they can under the FOIA," he said. "So while more disclosure is clearly a good thing, we really can't trust that these inventories include everything they're supposed to, let alone all agency uses of AI."
Moreover, not every agency's inventory has been uploaded to a list of inventories on AI.gov, the website that's supposed to document all the publicly-disclosable use cases identified across the federal government, in a timely manner. For example, NASA — which told FedScoop it's submitted its inventory to the White House Office of Science and Technology Policy — and OPM's inventories only seem to have been added on the morning of August 16, according to a web-watching tool used by FedScoop.
"The public shouldn't have to go hunting on dozens of agency websites to find out how their government is using AI," remarked Davisson.
The 2023 CIO Council guidance tasks agencies with ensuring their inventories are present on that site. Agencies are instructed to email their Office of the Federal Chief Information Officer desk officer with the public link to their inventory and a request to add it to AI.gov if it's not already included.