Reducing IT friction in the government workplace
A new study reveals how virtual digital workspaces could significantly boost government workforce productivity.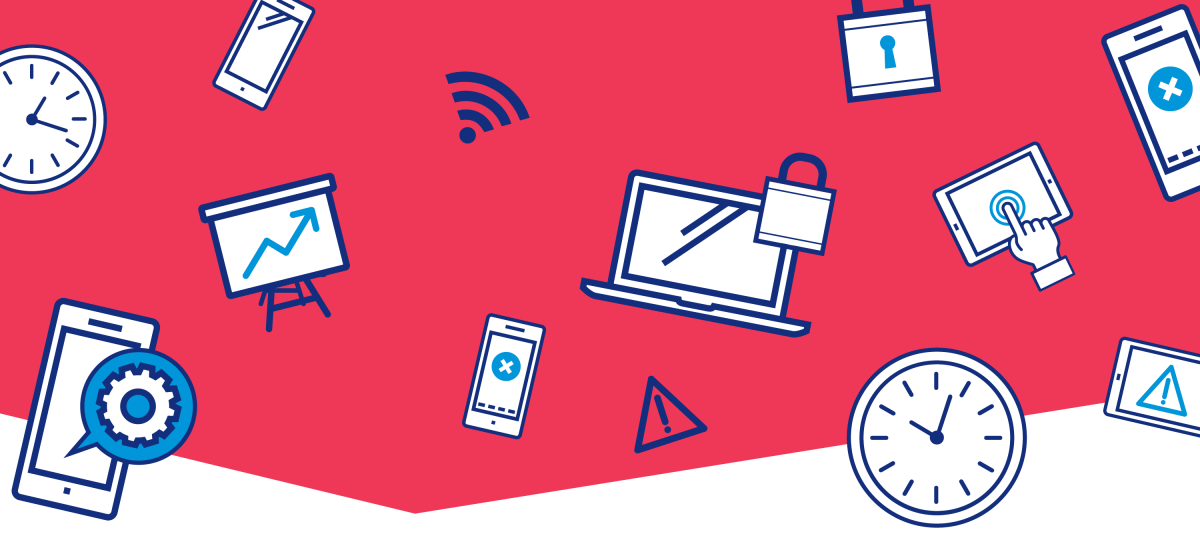 American workers have grown increasingly accustomed to accessing information and ordering goods and services online, anywhere and anytime, using their smartphones, tablets and home computers.
At work, however, routine digital detours and roadblocks can put a daily dent in productivity. This is especially true for government IT users, according to a study published by FedScoop. The study of federal IT users and managers found that federal workers encounter more IT friction on the job than their industry counterparts — and suffer greater loss of productivity as a result.
A new FedScoop special report delves into the causes of that friction, and opportunities to boost productivity with solutions as simple as workspace virtualization.
If there's a root cause behind all this friction, it's because government agencies — and enterprises generally — have approached IT management from a "device-centric, rather than a user-centric, perspective," says Robert Ruelas, vice president of end-user computing at VMware.
One way to reduce the friction users experience on the job is to virtualize their digital work environments, so users can access and use applications independent of the device they're using, the operating systems they depend on or their location.
"Instead of managing the apps on users' devices, you move towards managing the applications for a user virtually," says Ruelas. "Those applications could be dependent on a version of Windows, or they could be dependent on special hardware. But when we take advantage of the basic tenets of virtualization, which allow you to decouple the application from the OS, and also from the device, you can put that workspace in a secure data center and give users access to it, either remotely or from your workplace."
Half of government IT users who don't have access to virtualized digital workspaces believe if they did, they could each gain four or more hours of productivity per week, according to the FedScoop study. This equates to more than 200 hours per year, per employee, of improved productivity.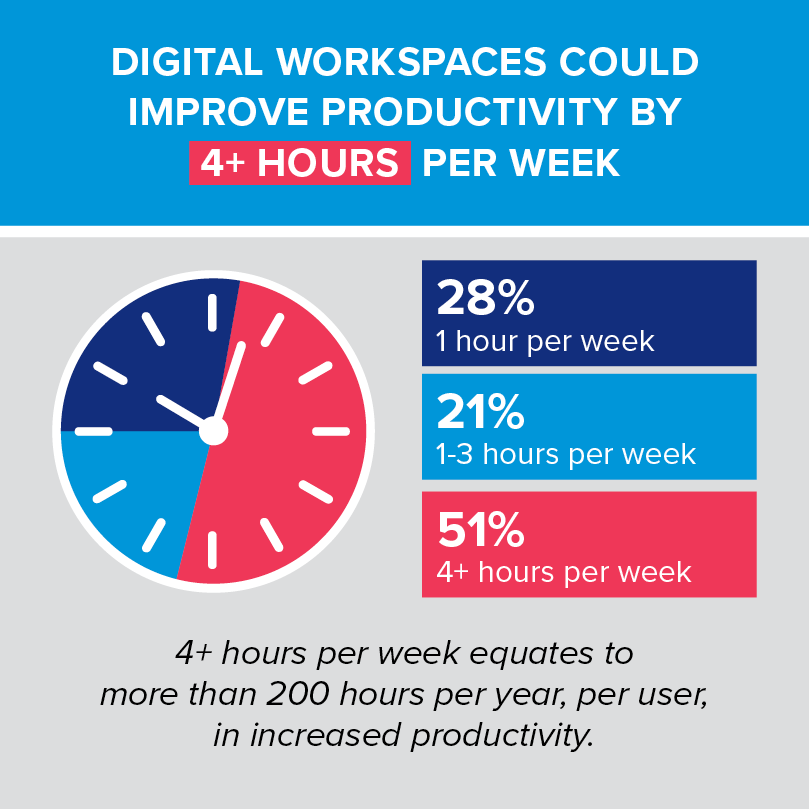 With more than 90 percent of federal workers — over 1.6 million — engaged in professional, administrative, technical, clerical and other white-collar work, at an annual payroll topping $140 billion, according to 2015 government figures, even a fraction of that potential gain would yield billions of dollars in improved performance.Lea
"The reality is most IT leaders right now are struggling with pent-up demand. The consumer environment that we all live in is impacting what we believe is possible for digital workspaces, and there's a huge gap between what [workers can do on their personal devices] and what IT can actually deliver," Ruelas said. "I think the IT leadership knows what they can do, but the challenge is being able to do it."
Download the FedScoop special report for more on how virtualization can address productivity issues, enhance access to applications from any device or location and improve secure access to data and information.
For more on improving government workforce productivity and security, go to FedScoop's Public Sector Innovation Priorities series.
This article was produced by FedScoop for, and sponsored by, VMware.