Virtualization could improve government productivity by four hours per week
FedScoop study identifies the top IT factors impeding government workforce productivity and top opportunities for improving productivity and trust in mobile devices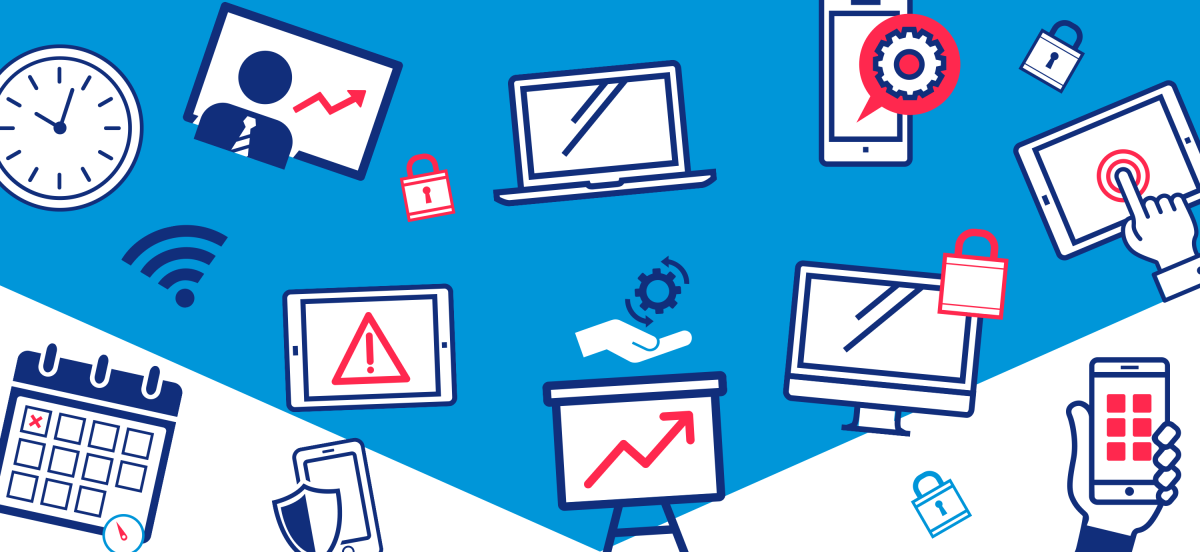 A new FedScoop study shows government technology users believe they could gain four or more hours of productivity per week if they had access to virtual digital workspaces.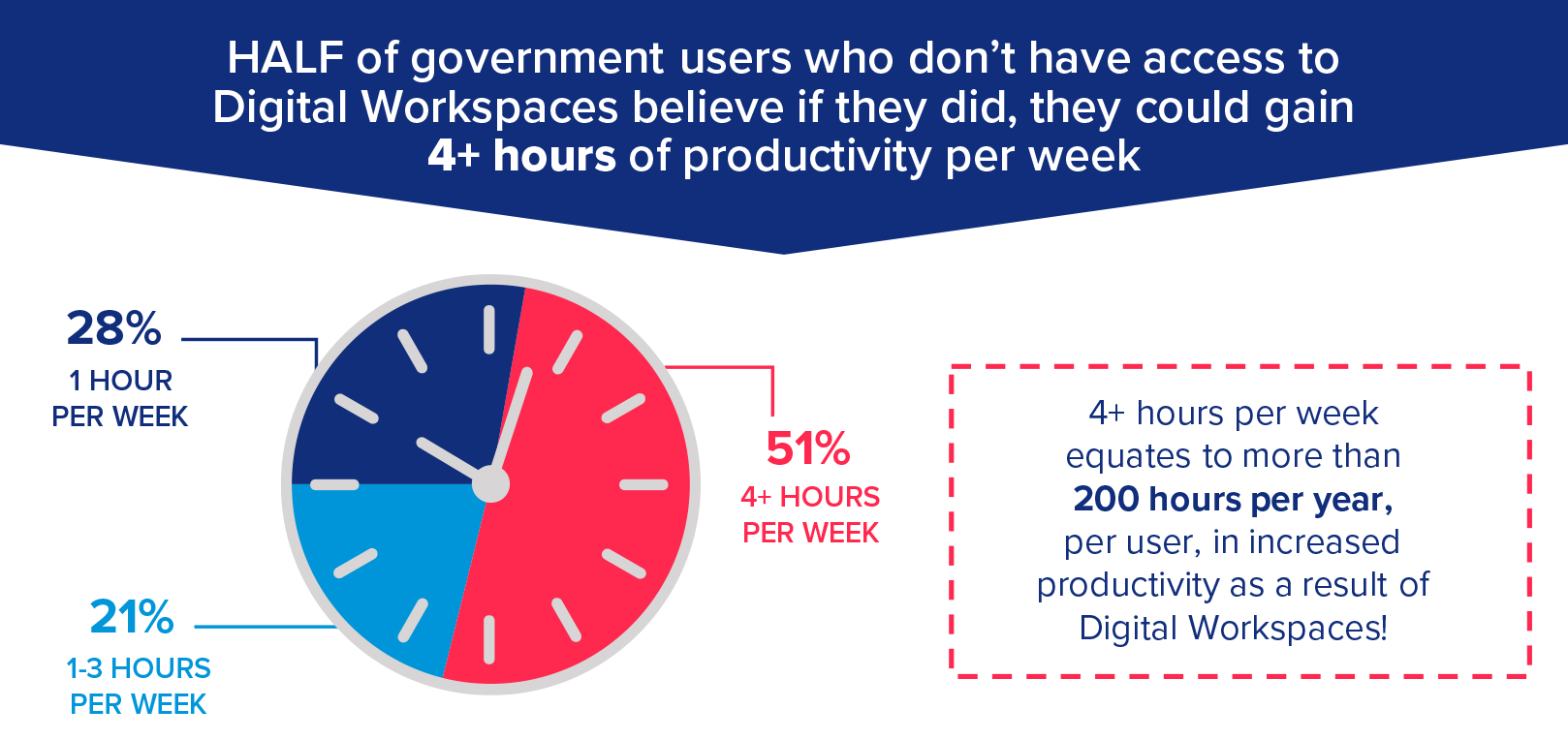 An online survey of FedScoop readers in April 2017, underwritten by VMware, explored government use of computers and mobile devices, identifying top friction factors impeding government worker productivity. Virtual digital workspaces top the list of things government IT users believe would make their digital experience more productive. Half (51%) of government users who do not have access to digital workspaces believe if they did, they could gain four or more hours of productivity per week, which equates to more than 200 hours of increased productivity per user per year. Nearly six in 10 government IT managers believe a digital workspace that serves up a standardized environment, regardless of device or location, would make users more productive.
Government IT users report twice as much friction as their industry counterparts on desktops and laptops, and 25 to 33 percent more friction than industry on smartphones and tablets. Half of government users experience moderate-to-high levels of friction using smartphones and tablets to access the information they use for work, while one-third report moderate-to-high levels of friction using desktops and laptops at work.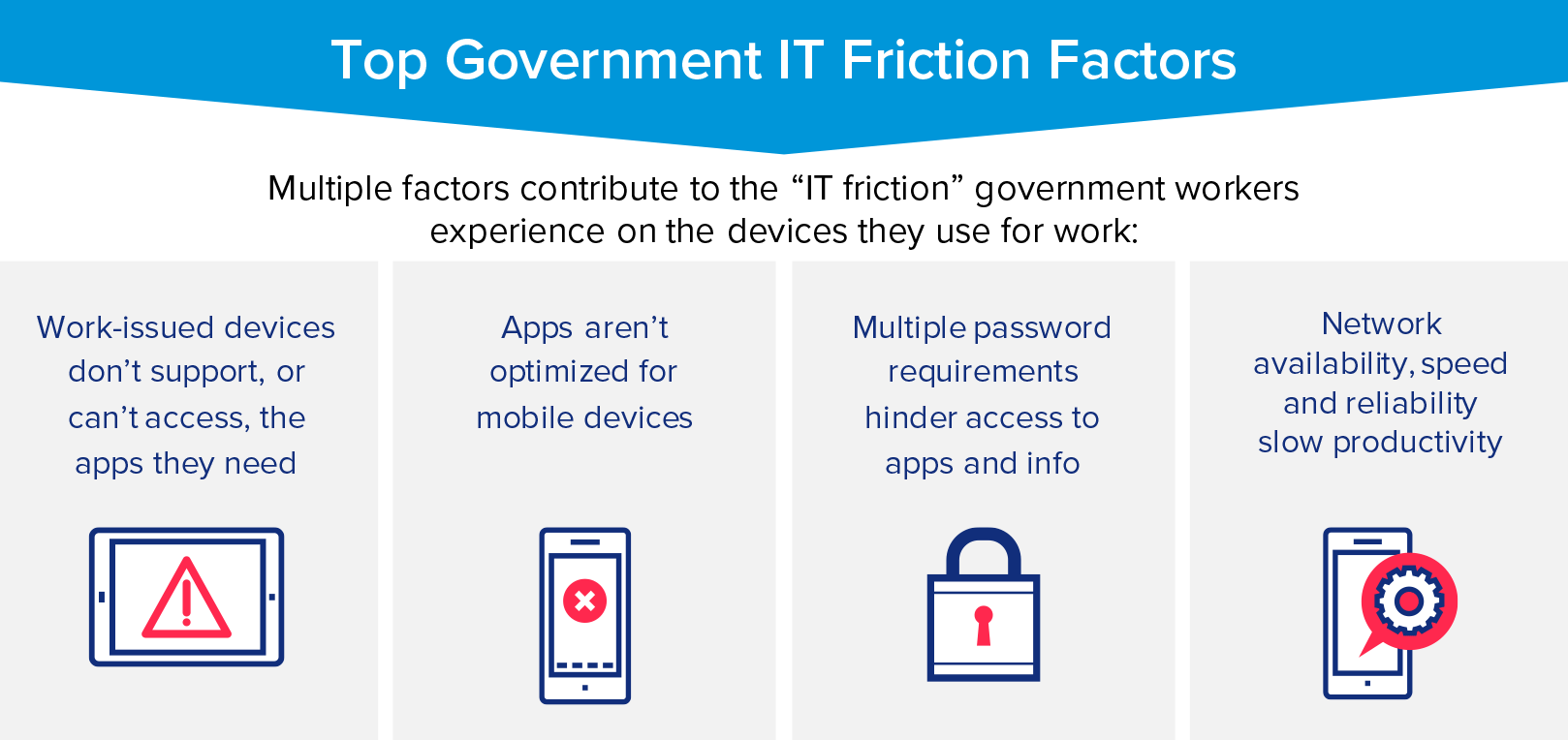 Government users most often report application-related issues that hinder their productivity, including work-issued devices that do not support the applications they need (82 percent) or applications that are not optimized for mobile devices (56 percent), inability to access all the apps they need (64 percent) and multiple password requirements that hinder access to apps and information (58 percent).
Network issues also slow government productivity: Two-thirds of government IT users report network-related friction when accessing information for work, compared with only one-third of industry IT users. The top three network-related friction factors for government users include network availability, network speeds and latency and lack of Wi-Fi network reliability.
Gaps in support for workers' personal devices create user friction and security risks: Three-quarters of users (74 percent) rely on personal tablets and half (51 percent) use personal smartphones for work, while only 35 percent of managers support these personal mobile devices. Two-thirds of tablet users (66 percent) and half of smartphone users (51 percent) have only low-to-moderate levels of trust in the security of their data.
Download the report, "How Reducing IT Friction Can Boost Government Workforce Productivity," for detailed findings and recommendations for increasing government productivity by decreasing IT frustration with a variety of devices, applications and security measures.
This article was written and produced by FedScoop for, and sponsored by, VMware.