Revised modernization bill passes House, heads to Senate
The bill, sponsored by Rep. Will Hurd, R-Texas, passed by voice vote, and the lawmaker is confident it will move quickly through the Senate.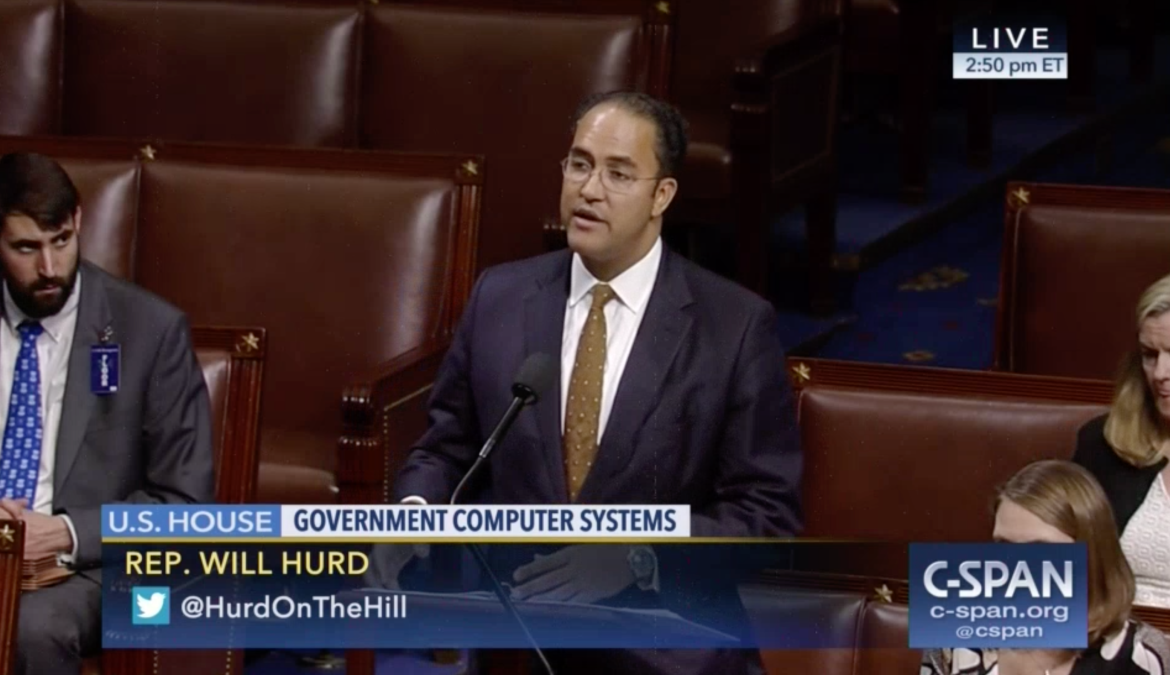 The House passed the Modernizing Government Technology Act by voice vote Wednesday, with the expectation that this year it will have an easier path in the Senate.
Supporters of the bill, sponsored by Rep. Will Hurd, R-Texas, touted it as "common sense" and "bipartisan" legislation that will help prevent federal systems from falling victim to massive cybersecurity breaches, pointing to the WannaCry ransomware that wreaked havoc over the weekend as evidence of how imperative it is for agencies to modernize their systems.
"Over the past several years, we have all witnessed the chaos and havoc that sophisticated cyberattacks can and do wreak on our nation and around the world," said Rep. Gerry Connolly, D-Va. "Just this past week there was a massive ransomware attack that hit 200,000 victims in 150 countries, and those numbers are expected to grow exponentially."
Hurd's revised bill takes the framework of his bill from last Congress — proposing again to allow agencies to put money saved through IT efficiencies into working capital funds as well as a centralized IT modernization fund — but limits the amount that can go in the centralized fund to $250 million per year for the first two years. The last bill died in the Senate after it received a devastating $9 billion five-year budget estimate from the Congressional Budget Office.
This time around, the bill's CBO score was a fraction of that, just $500 million.
Now with his bill headed to the Senate — where it has an identical companion bill sponsored by Sens., R-Kan., and Tom Udall, D-N.M. — Hurd told reporters Wednesday that he didn't have any worries as MGT moves forward.
"This is what we've been doing the past couple of months, having conversations with [the Senate] to see what their concerns were…to make tweaks in the legislation, to deal with the CBO score," he said after a luncheon keynote at the Public Sector Innovation Summit presented by VMware and produced by FedScoop. "I feel very good in having Moran and Udall championing this on this side."
"I feel good with the tweaks that we've made, that we're going to see this move there," Hurd said.
Udall praised the passage of Hurd's bill, say it "will help federal agencies to retire old systems and invest in new and critical technologies."
"Maintaining old IT systems is a security risk and costs taxpayers billions of dollars each year," Udall said. "In the Senate, I'll fight to pass this bill and see it signed into law, to ensure that our government is getting better service at a better value for American taxpayers."
Federal IT vendors and trade groups also praised the House vote.
"As recent cyberthreats have shown, time is of the essence to upgrade our government's critical IT infrastructure," said CSRA President and CEO Larry Prior. "Today's passage in the House is an important step."
Trey Hodgkins, senior vice president for the public sector at the IT Alliance for the Public Sector, called on the new bill to "break the cycle that traps the government in funding outdated IT systems."
"We hope the House's strong bipartisan approval of the bill and the CBO score validating the MGT's potential compels the Senate to pass this important national security measure," he said in a statement.