Rudy Giuliani to advise Trump on cybersecurity
Rudy Giuliani has been tapped by President-elect Donald Trump to "lend expertise" to the new administration on cybersecurity matters.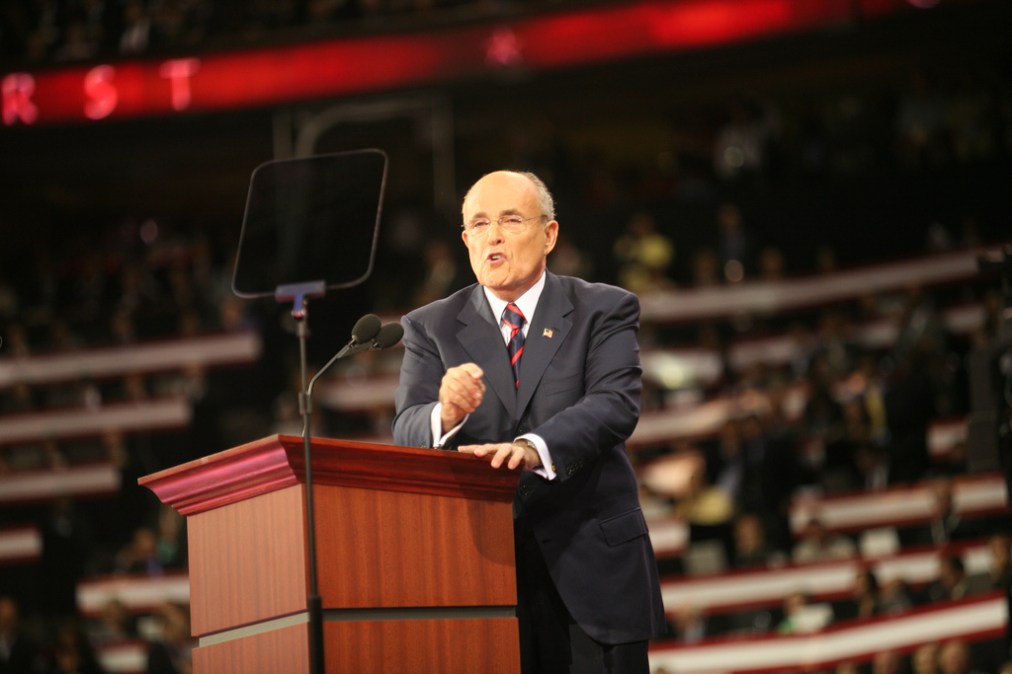 Rudy Giuliani has been tapped by President-elect Donald Trump to "lend expertise" to the new administration on cybersecurity matters.
Giuliani will focus on "private sector cyber security problems and emerging solutions developing in the private sector," according to a release from Trump's transition team. Additionally, Giuliani will be asked to gather a group of corporate executives to meet with Trump to discuss cybersecurity challenges in the private sector.
"It's a great privilege to be asked by President-elect Trump to be in charge of this group that is going to tap the private sector for most of the problems and the solutions to cyber-defense," Giuliani said during a call with reporters Thursday. "I think it was during [Secretary of State nominee] Rex Tillerson's hearing [Wednesday] that — he made it quite clear, as well as many others — that our cyber-defense is not what it should be. That's true not just for the government, that's true for the private sector."
Part of Trump's inner circle during the 2016 presidential campaign, Giuliani took himself out of the running for a Cabinet appointment last month. He was considered to be among those considered to be nominated for secretary of State.
Cybersecurity has been a leading issue as the Trump administration comes into power. During Trump's press conference Wednesday, the president-elect acknowledged for the first time that Russia was behind the hacks of email accounts belonging to top officials inside the Democratic National Committee.
In the announcement accompanying Giuliani's appointment, Trump's team called cyber-intrusions "the fastest growing crime in the United States and much of the world" as well as "a major threat to our national security."
"It's kind of like cancer, in the sense that there are so many different things being done to cure cancer, you almost feel like if you could put all the people in the same room, and they'd all share the information with each other, maybe we'd cure it," Giuliani said on the media call.
"I happen to know because I travel the world studying cybersecurity that by putting all of these people in the same room — I don't know that we will solve it and create a perfect defense, but we can do a heck of a lot better job than we're doing," he added. "And that information should be made available both to the president-elect now and when this happens, president, as well as, of course, all of the key people in his administration."
Giuliani is the chairman of the global cybersecurity practice at Greenberg Traurig and the chairman and CEO of Giuliani Partners, an international security consulting firm.