Some agencies fall behind on FOIA.gov interoperability requirements
Agencies must update their public records systems in order to ensure their systems work with FOIA.gov, a requirement established in a 2019 White House memo.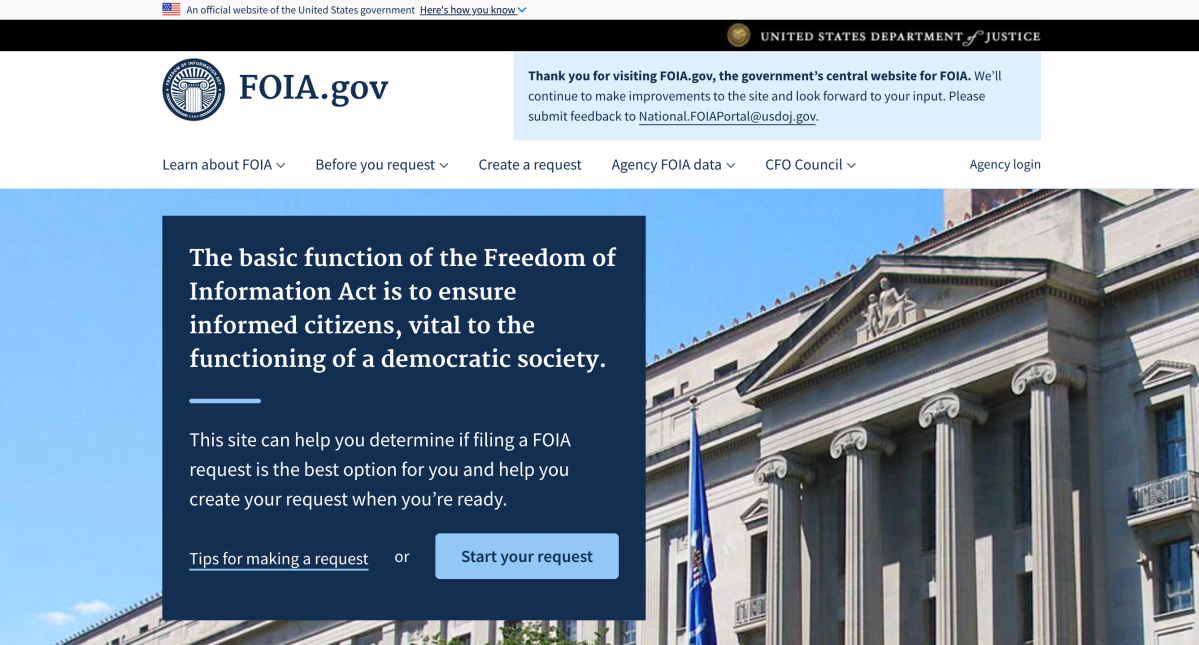 A number of federal agencies, including the Secret Service and U.S. Citizenship and Immigration Services, are still working to become interoperable with FOIA.gov — a hiccup in the slow-going effort to standardize the public records request process at the federal level and create a national FOIA system.
Many agencies have updated their public records systems in order to ensure their systems work with FOIA.gov, a requirement established in a 2019 White House memo, according to a recent FedScoop review of 2023 Chief FOIA Officer reports and subsequent inquiries sent to agencies. But others are still running into technical and logistical issues.
The Secret Service and U.S. Citizenship and Immigration Services have yet to meet these requirements, according to Wyn Hornbuckle, deputy director of the Department of Justice's public affairs office. The DOJ, which tracks compliance with interoperability requirements, is also still catching up on the requirement. The agency says that all of its components should become interoperable within a matter of weeks.
Communications staff for the National Archives and Records Administration told FedScoop that the agency is still working toward its goal of making its online portal for accepting veteran records requests interoperable with FOIA.gov. They added that in regard to requests for other records: "NARA continues to assess its options implementing a FOIA tracking and review platform and is mindful of the need for any system to interact with foia.gov."
The Federal Aviation Administration told FedScoop only that it's working on its FOIA case management system and that the agency will move to production "once testing is completed." Meanwhile, the Department of Transportation's Office of Inspector General's public records request system has not achieved interoperability and the agency is still working on meeting requirements with its contractor.
The Department of Health and Human Services' Office of the Inspector General told FedScoop that it's "taken significant steps to resolve technical issues that have prevented us from receiving requests from the National FOIA Portal FOIA.gov," but that it expects to receive requests through the system in the coming months.
Notably, meeting these interoperability requirements can be relatively easy, according to Michael Morisy, the founder and executive director of MuckRock, which offers a platform for filing public records requests.
"A lot of times they're … going to be working with a vendor that's done this a number of times," Morisy told FedScoop. "Some of the smaller shops are surprisingly nimble in being able to build their own tooling."
The White House memo, M-19-10, was required under the FOIA Improvement Act of 2016 and stipulated that agencies could become interoperable with the portal in two ways: incorporating an API or accepting FOIA requests through an email inbox. Unless granted an exception by OMB and DOJ, agencies using automated case management systems were required to use the first approach, while agencies with "non-automated" FOIA systems were supposed to take the second approach. As part of these requirements, agencies were also required to maintain an account on FOIA.gov
The memo established a timeline, too. Chief Financial Officers Act agencies were supposed to submit plans for achieving interoperability by May 2019. Agencies taking the structured email approach were supposed to set one up "as soon as technically feasible," while agencies with automated case management systems were supposed to set up the API interoperability within two fiscal years. "No exceptions will be granted beyond August 2023," the memo noted.
"Foia.gov is a centralized portal," noted Sue Seeley, a managing director at Deloitte who focuses on public records request technology. "Agencies have required interoperability between whatever system they use and that portal."
Right now, it's not clear how well the DOJ has been tracking compliance. The DOJ appeared to update its website for tracking 2023 Chief FOIA Officer reports in response to questions FedScoop scoop sent about the missing reports to them and several agencies, according to a website tracking tool that FedScoop set up.
"The Department's Office of Information Policy has been closely tracking each agency's progress on interoperability and working directly with them to support compliance," Hornbuckle, from the DOJ public affairs office, told FedScoop. "There currently are no exceptions for any agency," he added.
While agencies had been asked about their progress on achieving interoperability, Hornbuckle said, last year was the first time agencies were asked to publicly report on their compliance with the memo. Agencies with more than 50 FOIA requests in the prior fiscal year are required to produce a Chief FOIA Officer report.
Several agencies indicated they've made some progress since their reports were published. For example, 97 percent of Defense Department components comply with the interoperability standards, while the remaining components are expected to achieve "100% compliance" by the end of this month, according to Sue Gough, a spokesperson for the department.
In its 2023 report, HUD said it was not compliant, but the agency told FedScoop that it has since achieved interoperability. Similarly, the Central Intelligence Agency — which did not respond to a request for comment – reported that it was not compliant in its 2023 report. The agency has now met interoperability goals, the DOJ told FedScoop.
For other agencies, it's not entirely clear where they stand. Amtrak reported in its 2023 report that only its headquarters was interoperable and added that its OIG office tracked FOIAs via Microsoft Excel. The agency did not respond to several requests for comment.
The Federal Housing Finance Agency, which said that it had been granted an exception and secured a contract to meet the interoperability requirement in its report, told FedScoop it has no further comment at this time.