Sonny Bhagowalia out as CIO at Treasury
Bhagowalia will now serve as a detailee at the Bureau of the Fiscal Service, a Treasury spokesperson confirmed.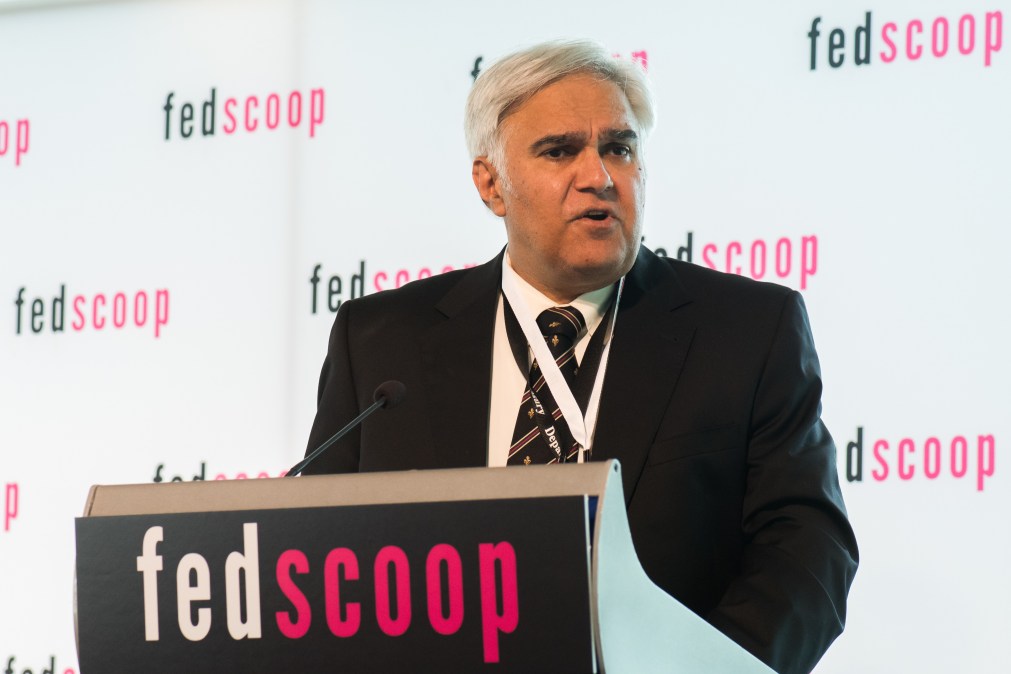 After close to three years as CIO of the Department of Treasury, Sonny Bhagowalia is out.
He's not leaving the agency, though — rather he has been reassigned as a detailee at the Bureau of Fiscal Services, a spokesperson confirmed to FedScoop.
In his new role, Bhagowalia will work on "a series of important cybersecurity and technology projects," the spokesperson told FedScoop via email.
Deputy CIO Eric Olson will step into an acting CIO role.
It's an abrupt move for Bhagowalia, who has had a long career in high-level IT roles in government. Previously to joining Treasury in 2014, he was CIO and the governor's chief advisor on technology for the state of Hawaii. Prior to that he was deputy assistant administrator at the General Services Administration's Office of Citizen Services and Innovative Technologies, and CIO of the Department of the Interior, among other positions.
The spokesperson didn't comment on the specifics of Bhagowalia's role or how long it will last.