The outlook is bright for startups that want to work with government, startups say
Plus: some advice on navigating the less-than-ideal elements.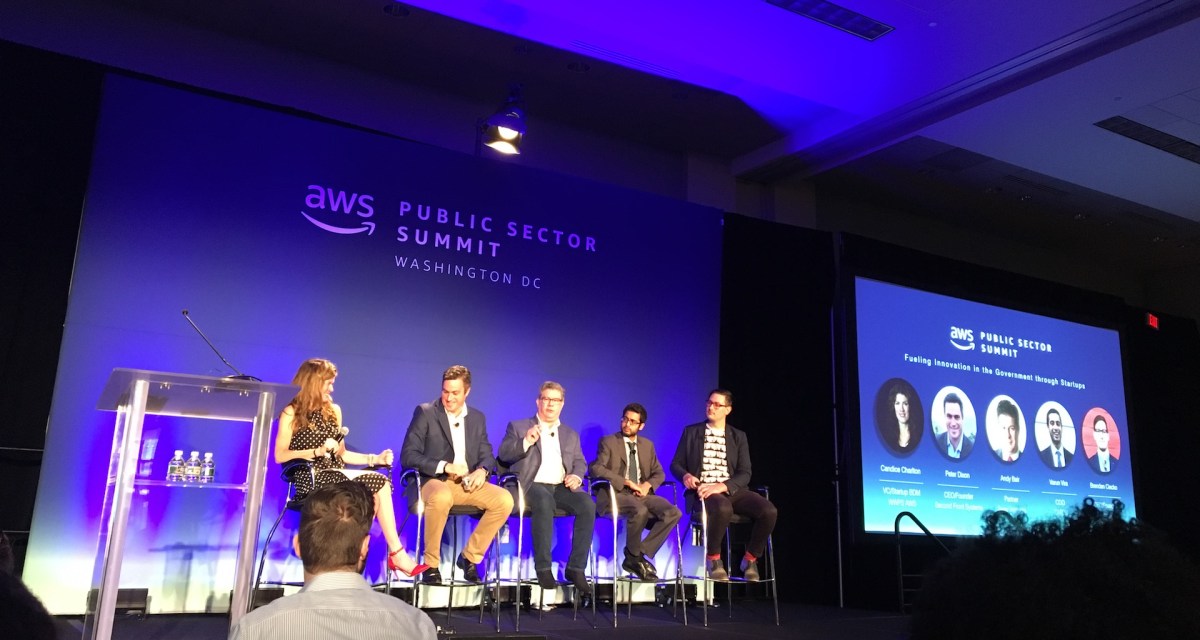 Good news for startups wishing to work with the federal government: The federal government wants the same thing.
On a panel at the Amazon Web Services Public Sector Summit on Thursday, representatives from a number of startup companies working with the government agreed that agencies are exhibiting more interest in tech companies in Silicon Valley — and across the country — than they have in recent years past.
Peter Dixon, CEO and founder of Second Front Systems, identified a historical ebb and flow to the relationship between the government and the tech sector. Within the national security area specifically, he argued, when the military closed bases in Silicon Valley a lot of the helpful "connective tissue" between the two coasts disappeared.
"But lately I think the U.S. government has kind of realized that," he said, citing programs like the Department of Defense's Defense Innovation Unit Experimental (DIUx) as a play to rebuild that connective tissue.
Andy Bair, a partner at the venture capital firm Sway Ventures, agreed. "In the last several years, certainly the U.S. government, particularly more so the national security community … have begun to see, I think, a real need to integrate innovation," he said. And there's an attempt, he added, to meld this interest with necessary acquisition tools.
"The government is trying to become more nimble," Varun Vira, COO at the Center for Advanced Defense Studies, said.
The panel didn't address the high-profile ways in which a divide between Silicon Valley and the federal government, especially the DoD, has emerged in recent weeks — Google's decision to end its engagement with the Air Force's Project Maven artificial intelligence initiative, or the Microsoft employees who are currently protesting the company's contract with Immigration and Customs Enforcement.
The panel also didn't focus much on the quagmire of federal acquisitions, a topic that's often a sticking point for discussions involving tech startups and the government. "We all know the process of working with the government … can be very challenging," panel moderator Candice Charlton, business development manager for VC and startups at AWS, said by way of kicking off the conversation. "Let's talk about what is working."
Panelists did, however, allude to some of the less-than-ideal pieces of working with the government — long procurement cycles, confusing acquisition rules and more — in their advice to other startups wishing to enter that world. Choose good partners, they said, appreciate the mission, don't get discouraged and, whatever you do, practice patience.