State Department bullish to embrace blockchain
The State Department is bullish about its potential to revolutionize its many mission areas.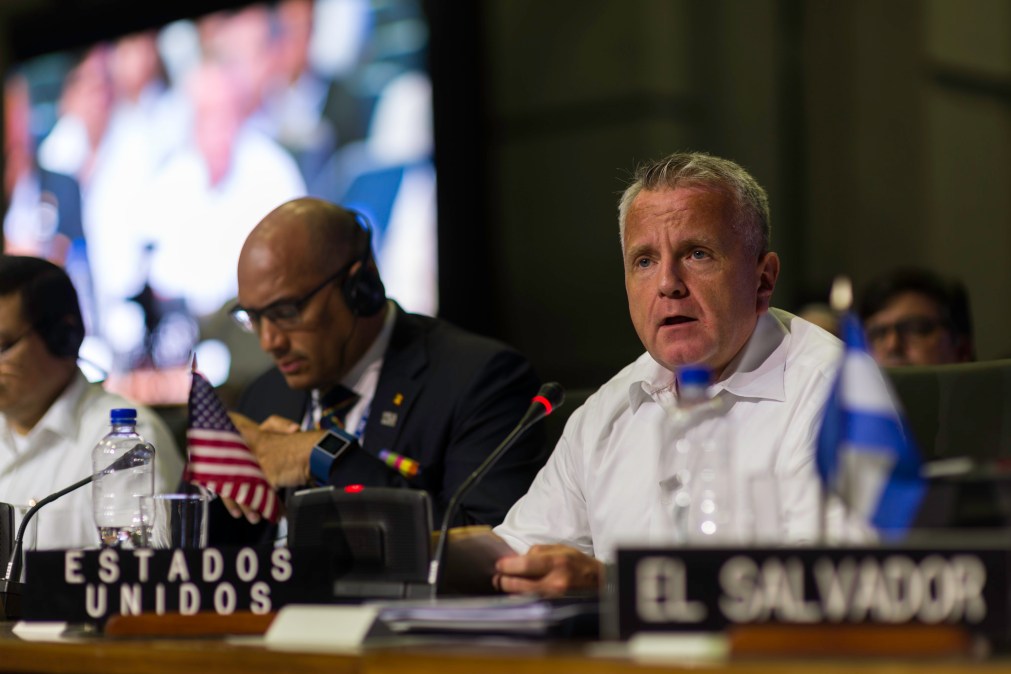 Despite the unknowns still looming around blockchain and the federal government's embrace of it, the State Department is bullish about its potential to revolutionize its many mission areas.
Department officials sought to encapsulate some of that promise at the Blockchain@State forum Monday, which spotlighted a litany of promising uses for the system.
"Blockchain has the potential to become the transformative technology of our lifetime," said Deputy Secretary of State John Sullivan. "It's increasing its footprint in our daily lives every day and is expected to play a major role in trade, business, health care management and finance, and, we hope, in the State Department."
Sullivan said the technology could have applications for several of the State Department's mission areas, from tracking foreign aid to verifying identities and secure payment transfers in real time.
While few disagree with the promise of blockchain, its estimated time of arrival is still a matter of debate.
"Whenever I find people who were involved in what I like to call the creation of the original internet and they are very passionate about blockchain, I always say to them, 'Okay, so if you want me to buy into this as the second wave of the internet, what year is it right now, in equivalent,'" Jamie Smith, global chief communications officer at the Bitfury Group, said on a panel discussing the technology.
"Most everybody clocks it at 1993. It's very early. We didn't have Google until 1998, Facebook until 2004. That early adoption is extremely exciting…but people say to me a lot, 'When are we going to see this take off?'" he said. "I don't know, we'll see. It's very early, but it's definitely moving quicker than the internet, I think."
The enthusiasm for blockchain could be driving that development, as companies like IBM, Booz Allen Hamilton and others presented use cases at the forum for everything from dispute resolution to managing public health data in a medical crisis.
But as former U.S. CIO Tony Scott noted while hosting a panel on how to find blockchain partners and pilots, excitement and execution are often mutually exclusive.
"We're here in Washington, D.C., where ideas are like a billion a second. Most of them never get done, and good ideas are just good ideas," he said.
New America Blockchain Trust Accelerator co-founder Tomicah Tillemann said on the panel that while the technology costs of setting up a blockchain project are often around a few hundred thousand dollars, two elements are critical to its success: quality data and political capital.
"You need to ensure you can get buy-in from a lot of diverse communities and ensure that people have confidence in what for most of them is a very new and entirely unfamiliar technology," he said.
Tillemann continued: "An almost bigger element of the total project deployment is education. I think what people in this room especially could help with is ensuring that folks have a greater understanding of and a greater familiarity with blockchain and what it can do for them."
Scott touted the Modernizing Government Technology Act, which is currently navigating congressional approval, as one method of speeding up adoption and development for technologies like blockchain.
"I think that would be one of the federal accelerators that will make some money available for agencies to move on and do the right thing," he said.
In the meantime, there are plenty of federal players waiting on blockchain to take its first steps.