'State of Federal IT' report offers advice for Trump team
If the Donald Trump administration issued a multi-year strategic vision for federal IT, it would help agencies stay focused on the administration's highest priorities, a new Federal CIO Council report says.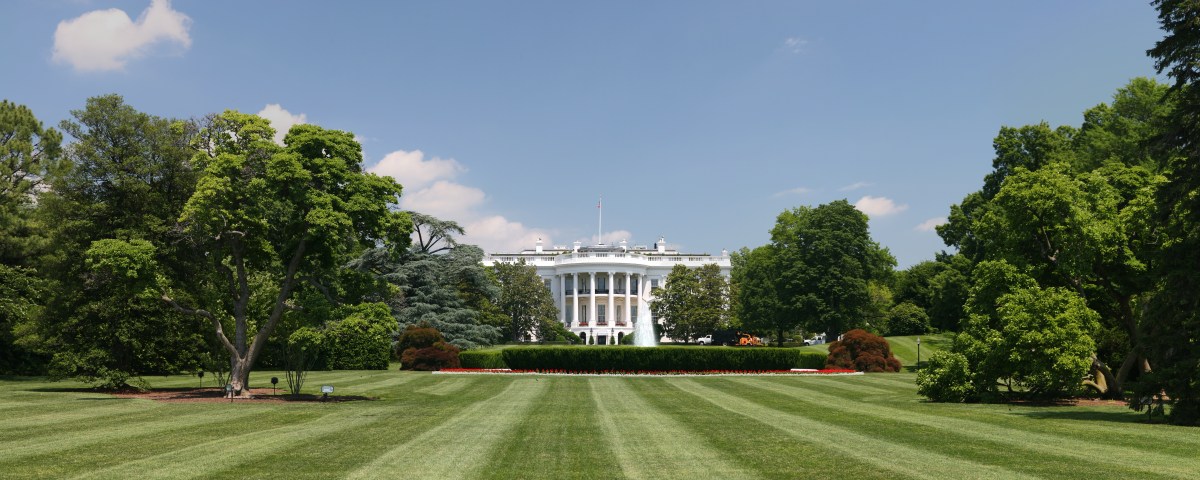 If the Donald Trump administration issued a multi-year strategic vision for federal IT, it would help agencies stay focused on the administration's highest priorities, a new Federal CIO Council report says.
That recommendation was one of many detailed in the State of Federal IT report released Thursday by the Federal CIO Council. The independent report — conducted by two contracting teams — was commissioned in part to serve as a way for the incoming Trump administration to understand where agencies are with their IT infrastructure, and efforts to modernize it, now-former U.S. CIO Tony Scott said in October 2016.
Before any agency, regardless of funding, takes the plunge into a modernization project, Scott said at the time, "You have to know where you are. You have to understand what you've got."
"That's critical not only for this administration but as we transition to the next administration that the incoming teams have a great situational awareness, visibility of where we are," Scott said at an ACT-IAC IT Modernization Forum at the time. "One of my hopes is that it can … serve as a starting point for the dialogue about what the priorities are in the next administration, whether we get modernization funding or not."
[Read more: U.S. CIO developing 'State of IT Report' to complement IT modernization legislation]
The proposed "performance framework" for IT — which the report envisions being part of the new President's Management Agenda — would create high level goals for IT goals across federal government, and a process by which the Office of Management and Budget could measure agency progress toward those objectives.
"All new policies, performance indicators, and agency goals should then align to this broader framework," the report says. "By starting with higher-level goals that remain relatively constant over time, OMB can keep agencies focused on its highest priorities even as individual actions and policy requirements may change to meet the current environment's needs."
In particular, the report found that several CIOs said they had trouble following governmentwide guidance for infrastructure due to ever-changing metrics and reporting requirements.
"Because of the multi-year planning horizon for Federal budgeting and procurement processes, agencies must balance where they expect OMB's focus and priorities to be multiple years down the road with the agency's own opportunities and challenges," the report says.
And when it comes to actually funding modernization changes, the report also recommends continuing to work with Congress on establishing a centralized fund for shared services and infrastructure modernization. Indeed, those efforts last year coalesced into the Modernizing Government Technology Act, which did not pass last Congress.
The legislation would have created individual IT working capital funds for each of the 24 CFO Act agencies and a centralized IT modernization fund housed in the Treasury Department that executive branch agencies could apply to draw from. The bill did not authorize any specific funding amounts.
[Read more: Hurd: Multibillion-dollar cost estimate hampering tech bill]
Rep. Will Hurd, R-Texas, said in December 2016 that while he was disappointed the bill likely wouldn't be passed that session, "we have an opportunity in less than a month to get back at this and do it again" when the 115th Congress convenes. And a staffer in House Majority Leader Kevin McCarthy's office recently told FedScoop the majority leader is still committed to moving the legislation.
Other recommendations: new data team, centralized IT for small agencies
To "reduce inefficiencies and inaccuracies in its data collection processes" the State of Federal IT also recommends creating a Data Analysis and Research Team that would coordinate data reporting.
"This group … would manage and standardize reporting processes, provide clear and consistent guidance to ensure data quality and consistency and set strategic direction on improving data management," the report says.
The report also tackles the benefits and challenges of shared services. Among the report's findings:
Agencies offering shared services sometimes have problems delivering the same level of service at scale.

Agencies have to navigate problems even transferring funds across government for those services.
The report notes that establishing a centralized fund may alleviate the transfer problems.
Difficulties with shared services aside, the report does recommend establishing a centralized IT capability for small agencies.
"By establishing a centralized IT capability for small agencies, significant cost savings can be achieved," the report reads. "Additionally, centralizing IT can improve the speed of delivery, reliability, and security of IT services at small agencies."
And the centralized capability should focus on basic IT services like a network, hosting and email, the report says, but could be expanded to include other services, like human resources.
"Additionally, this approach could serve as a model for larger Federal agencies, providing an opportunity to first pilot service offerings and operating models on a small-scale before introducing them government-wide," the report says.