That thing called CIBORG, explained by the NGA experts
The initiative by the National Geospatial-Intelligence Agency is designed to make it easier for government to buy commercial geospatial earth observation data, products and services.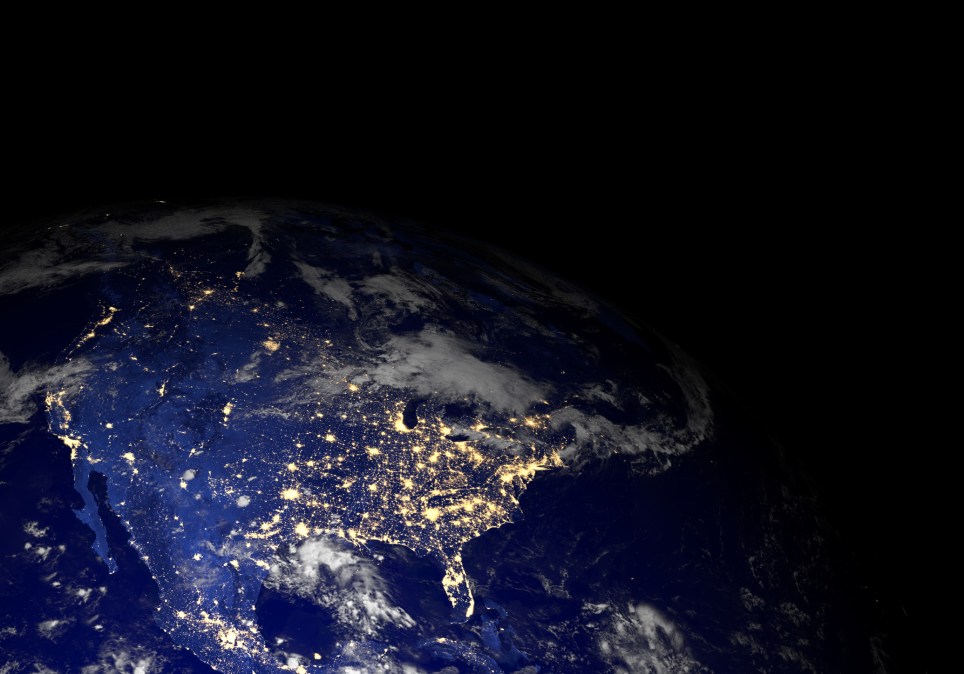 The National Geospatial-Intelligence Agency is working on an initiative designed to make it easier for government to buy commercial geospatial earth observation data, products and services.
The agency hopes the Commercial Initiative to Buy Operationally Responsive GEOINT — otherwise known as CIBORG — will help government more quickly buy commercial geospatial intelligence and eliminate redundant purchasing. Hitting a milestone toward that goal Monday, the agency announced that with the help of the General Services Administration it had awarded its first CIBORG contract to Virginia-based Vricon for $4.4 million in 3D high-resolution data packages.
"In reality we have many sources, some classified, some unclassified, but we've noticed that the technology and innovation that these industry partners have to bring may be able to answer a lot of those questions, or at least add value to the data we have in a classified form," said Julie Saville, NGA director of source strategies, in an interview with FedScoop. "That's why we're excited about doing this effort. And it's just an easier way to purchase rather than the point-to-point contracts."
NGA Deputy Director Sue Gordon told FedScoop in a recent interview that CIBORG is meant to be "yet another arrow in our quiver of acquisition." The agency serves the military and intelligence community, and it also assists in some civilian efforts, such as disaster relief.
"Some suppliers can register their products and services through GSA and will have a front end that allow potential buyers to be able to see what those offers provide," she said then. "They will have been vetted in a way by us, in terms of what they're useful for, and we can imagine any all manner that people who want access to that can get access to it, without having us to acquire, bring it in house, service it in the same way. We will do that for some but this is if you know there's a product or service available, and we know there's someone who wants it, we can come up with a mechanism to matchmake those two."
"If my job is to provide answers, then I can't be particular about the source of that," Gordon said then. "And so this is really just born of the idea of: how do I service the nation, taking into account the environment that currently exists, while still providing the value and expertise that I think my agency offers."
CIBORG efforts for now are focused around several different areas: encouraging relevant businesses to join the GSA IT Schedule 70, defining requirements for an eventual acquisition portal called The Cube and developing a governmentwide blanket purchase agreement.
GSA is also seeking comment the blanket purchase agreement idea, and on a proposal to add a special item number to IT Schedule 70 specifically for Earth Observation Solutions.
"In December Vricon got on the IT Schedule 70, pretty much because we had been talking about CIBORG and so that was part of the advertising, and people getting on the schedule," Saville said in an interview with FedScoop. "We had some requirements sitting there and we matched those requirements with what was on the schedule, and following the federal acquisition regulations, worked with GSA to make the purchase."
NGA Director Robert Cardillo discussed CIBORG in September 2016 at an open hearing before the Senate Select Committee on Intelligence.
"The era of multiyear, billion-dollar contracts for services that last decades have had their time," he said then. "We have to become more agile and revisit fundamental acquisition strategies."
Road to a BPA …
Several agencies have expressed interest in CIBORG, including the U.S. Department of Agriculture, Census Bureau, the U.S. Agency for International Development and the U.S. Geological Survey, said Saville and CIBORG Project Lead Will Jackson in an interview with FedScoop,
Jackson told Fedscoop he also recently briefed the National States Geographic Information Council.
"We want to get anybody else who uses GEOINT or earth observation data. If we can roll those up and get their requirements as well, I mean this could be a cross-savings across government," Saville said.
At an industry day for CIBORG on Monday at the General Services Administration, Hassan Harris, a senior contracting officer for GSA IT Schedule 70 said it is still working with NGA to define requirements for the eventual BPA.
"We hope to get some information out to industry within the next two weeks, just to solicit some feedback to make sure we're going in the right direction," Harris said.
But even before the BPA is issued, companies could get picked up just like Vricon did. One of the steps is getting on GSA's IT Schedule 70.
Jackon said the key of CIBORG is "being able to kind of throttle what we want to purchase. Especially if it's a new provider or a new product, and if they're on the Schedule then we can buy a little bit and assess it."
And products and services from companies that are on the schedule are easier to repurchase, Saville said.
"Now you'll be able to purchase that again, if you need it for another area let's say, it's already on the schedule, you know the price point, so you would be able to easily purchase that," Saville said.
'Bunch of magic in the box.'
The CIBORG initiative doesn't stop at a blanket purchase agreement: Plans are in the works to develop an acquisition portal application for this effort, called The Cube.
Products identified and priced in the BPA will be available in The Cube.
The idea is to have a way for government customers to see what products and services are available, and the GSA hopes it will have real time machine-to-machine feedback through APIs of what's available in certain areas of interest, said Zach Baldwin, deputy director in the IT shared services division at GSA.
Jackson likes to explain The Cube as "bunch of magic in the box," that serves as a modernized buyer and supplier interface.
In particular, officials emphasized that The Cube will also allow everyone in government to see what each other has purchased.
"When we get to The Cube, the potential for the insight into what each other has ordered is huge, because there could be duplicate orders today and we just don't know what each other have ordered," Saville said. "So when I say the potential of what this could be, I mean these are the first steps and we're getting there, but it has the potential to be enormous cost savings across government."