Team of GDIT, Dell and Minburn wins $7.6 billion DEOS blanket contract
But Microsoft is the big winner under the contract, as the team will provide its Office 365 services to all of the DOD.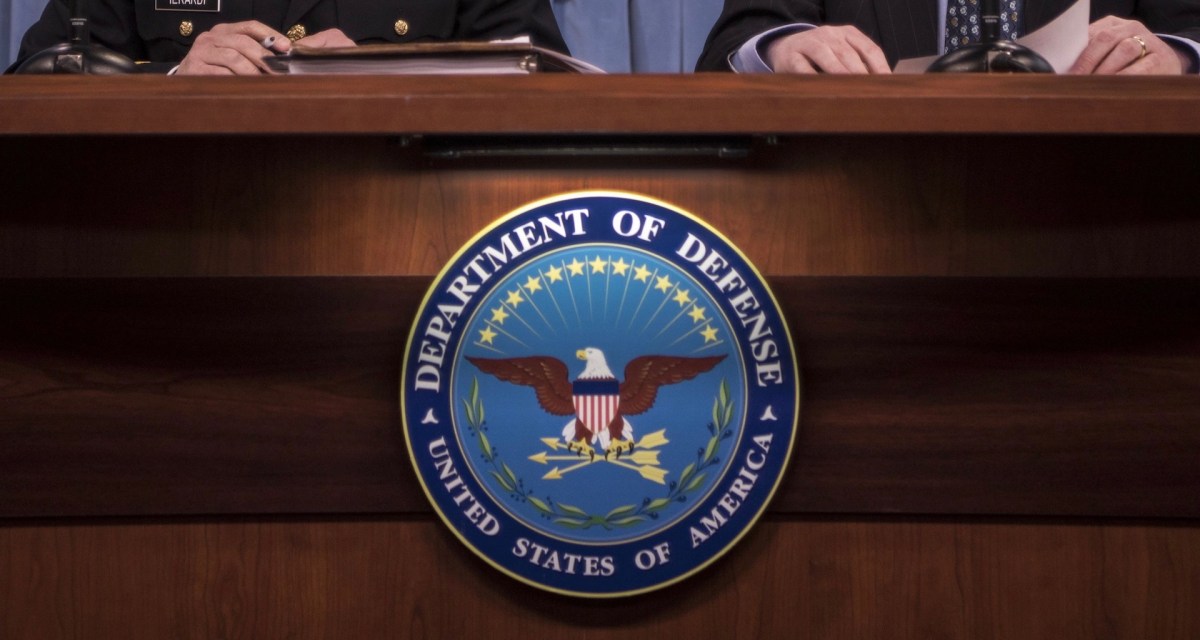 CSRA, Dell Marketing LP and Minburn Technology Group are the recipients of the Pentagon's potential $7.6 billion back-office collaboration cloud contract known as DEOS, the General Services Administration said Thursday.
The trio of CSRA — now owned by General Dynamics IT — Dell and Minburn, a Virginia-based Microsoft reseller, created a contractor teaming agreement to secure the winning bid for DEOS, short for Defense Enterprise Office Solutions.
Together, they will provide Microsoft Office 365 cloud-based collaboration and email services to the Department of Defense under a blanket purchase agreement. In that respect, Microsoft is the big winner under the contract.
The contract runs for a base of five years with two two-year options and one one-year option.
"DOD's cloud strategy includes both general-purpose and fit-for-purpose clouds. DEOS is a great example of a fit-for-purpose cloud that supports our multi-cloud strategy," DOD CIO Dana Deasy said in a statement. "DEOS will streamline our use of cloud email and collaborative tools while enhancing cybersecurity and information sharing based on standardized needs and market offerings."
Specifically, under the contract GDIT will provide the Office 365 suite of services, to include "productivity tools such as word processing and spreadsheets, email, collaboration, file sharing, and storage," according to a release. The contract will move to replace disparate legacy back-office systems, like the Defense Enterprise Email, across the DOD to unify services and agencies departmentwide on a single platform in the cloud. The goal is to give personnel access to applications and tools they need in remote and often austere locations.
"The Marine Corps looks forward to the promise and substantial benefits that DEOS presents with its capabilities. We are hopeful that it will supply the ability to operate within the disconnected, degraded, intermittent and low bandwidth (DDIL) environments that are anticipated in 21st-century conflicts," Marine Corps Deputy CIO Ken Bible said in a statement.
The DOD brought in GSA to lead the acquisition with its IT contracting expertise via IT Schedule 70. The ultimate hope is that DEOS can perhaps serve as a springboard for a similar contract for civilian agencies.
"DEOS demonstrates our shared commitment to maximizing the buying power of the entire federal government," said GSA Administrator Emily Murphy. "It will bring cost savings and help DOD easily share mission-critical information across all military services while enhancing cybersecurity and reducing costs."
DEOS is just one of DOD's high-profile cloud acquisitions its undertaking. There's also the Joint Enterprise Defense Infrastructure cloud contract worth up to $10 billion. Unlike DEOS, awarding that contract has proven to be a bumpy road for the DOD, which has had to continually defend its acquisition strategy in court against pre-award bid protests. Microsoft is also a top contender for JEDI, along with Amazon Web Services.
There's also DOD's on-premises cloud environment, milCloud 2.0, which the department also awarded in 2017 to CSRA, which again is now a GDIT subsidiary.
Notably, Dell and GDIT have worked together before providing the Office 365 platform to the military. The three joined up in 2017 for the Air Force's $1 billion Cloud Hosted Enterprise Services (CHES) program — a continuation of the 2015 Collaboration Pathfinder initiative to deploy Office 365 for airmen. Air Force CIO Bill Marion said earlier this week that CHES will be rolled into DEOS.
Deasy said DOD has learned from past pilots across the services to inform the acquisition of DEOS.
"The journey to the cloud has been, and will continue to be, an iterative learning process," Deasy continued. "All lessons learned from pilot programs and the department's early cloud adopters have been rolled into this solution. DEOS takes advantage of technical, security and contractual lessons from these ongoing pilots, while military services are leveraging them to assess the readiness of their infrastructure to support migration to DEOS,"